class="addtoany_share_save_container
addtoany_content
addtoany_content_top">

class="addtoany_header">Share on
class="fusion-fullwidth
fullwidth-box
fusion-builder-row-1
fusion-flex-container
nonhundred-percent-fullwidth
non-hundred-percent-height-scrolling"
style="background-color:
rgba(255,255,255,0);background-position:
center
center;background-repeat:
no-repeat;border-width:
0px
0px
0px
0px;border-color:#eae9e9;border-style:solid;"
>

class="fusion-builder-row fusion-row fusion-flex-align-items-flex-start" style="max-width:calc( 1400px + 0px );margin-left: calc(-0px / 2 );margin-right: calc(-0px / 2 );">

class="fusion-layout-column fusion_builder_column fusion-builder-column-0 fusion_builder_column_1_1 1_1 fusion-flex-column">

class="fusion-column-wrapper fusion-flex-justify-content-flex-start fusion-content-layout-column" style="background-position:left top;background-repeat:no-repeat;-webkit-background-size:cover;-moz-background-size:cover;-o-background-size:cover;background-size:cover;padding: 0px 0px 0px 0px;">

class="fusion-text fusion-text-1">

The PET (also called B1 Preliminary) is a Cambridge English certification that shows you have mastered the basics and that you have a B1 level. In this article, we will answer all the questions you may have about how to register for the PET. This post includes information about:
The registration process
Where and when to sit in for the test
The fees
How GlobalExam can help you ace the PET exam!
Let's begin!
Where to sit in for the exam?
How to find a test center?
First of all, you will have to check what are the exam centers available next to you. With over 2,800 centers in 130 countries around the world, it should be easy! You can find the locations and contact details of every exam center on the official Cambridge  English website
How to get in touch with your local exam center?
After having chosen your preferred location, you will need to choose between taking the Paper-based or Computer-based version of the exam. Depending on this choice, the dates and times may change. All you have to do next is contact the exam center (via telephone or email) and tell them which exam and what version of it you would like to take. The exam center will indicate the dates and times this exam is available to take.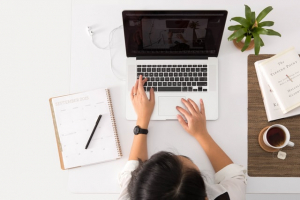 When taking the exam?
Because of the current sanitary condition, it must be highlighted that there is a risk that these dates may be changed in the future. It is mandatory to check the dates and times with your local exam center before making any booking. 
How much will it cost?
The fees of this exam are set by the exam centers, so it may be difficult to indicate a precise price. However, you can expect to pay around 130€. This is the price in application in a majority of exam centers. 
How to get prepared with GlobalExam
Our objective: to help you succeed
At GlobalExam, we have one major objective: to help you succeed. We are specialized in language exams preparation, so we know perfectly well how essential it is to be organized and supported along the way. We also know that preparing for an exam can be quite challenging, and it is not always easy to keep motivated and disciplined while studying from home. As you may already know, it is difficult to manage your time efficiently, to develop a study plan and to stick to it.
Thanks to our long experience, we are aware of these issues and hence we developed a program to help you succeed. This program is focusing on an individualized study plan based on your exam date to help you monitor your progress in a clear and effective way. To make it easier for you in terms of organization, we also provide progress tracking with clear statistics to help you target your areas of improvement.
What we offer
We know how sometimes the amount of work before taking an exam can look overwhelming, this is why we offer you for free vocabulary and grammar sheets to help you start off on the right foot. You can also try 5 typical exercises you will have to do when taking the PET, so that you know exactly what to expect. All of this for free. 
Then, if you'd like to make sure you are 100% ready before the D-Day, sign up for one of our Premium Plans! The prices take in consideration how much time you will need the platform for. You can choose between one week, one month, three months and a year.
Each plan allows you to access the following:
200 Vocabulary and grammar study sheets

40 typical exercises

60 training hours

2200 corrected questions

11 mock exams

3 personalized study plan based on your exam date

Individual progress tracking with statistics