You want to register for the PET but you don't know what it is exactly? This article is made for you!
In this article you will find information about:
What is the PET exactly?
Who is the targeted audience
What version to choose
How can GlobalExam help you get the highest PET score!
So if you are thinking about taking the PET, don't look any further.
Let's dive right in!
If you are not sure yet which Cambridge/IELTS tests to choose please read through.
What is the meaning of the PET test?
The PET English Test is known today as the B1 Preliminary test, because it certifies you as a B1 level student in English. This qualification shows that you have mastered the basics of English and now have practical language skills for everyday use.This exam tests your level in writing, reading, speaking and listening. 
The PET shows that you can:
Read simple textbooks and articles in English
Write letters and emails on everyday subjects
Take meeting notes
Show awareness of opinions and mood in spoken and written English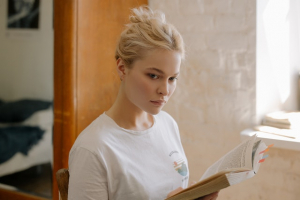 Who is the test for?
The PET exam is perfect if you want to make sure you have mastered the basics in English learning. It will develop your ability to communicate in English in practical situations, and it can improve your work, study and travel prospects. 
The PET can also give you the confidence to study for higher-level English exams, such as the FCE. Depending on your age, you will have to choose between two versions of the text. You can find more information on this point down below. 
What are the levels of the test?
The PET lasts about two hours and a half. It is made up of four papers. The first paper tests your reading abilities. It shows that you can read and understand the main points from signs, newspapers and magazines. 
The second paper tests your writing skills: you will need to use vocabulary and structure correctly. 
The third paper will focus on your listening abilities: You have to be able to follow and understand a range of spoken materials including announcements and discussions about everyday life. 
And finally, the fourth paper will focus on your speaking skills: you will need to take part in a conversation by answering and asking simple questions. You will be face to face with one or two other candidates and two examiners. 
One test, two versions
There are two versions of the PET: the B1 Preliminary and the B1 Preliminary for Schools. The only difference between the two is about the age of the people concerned. If you are a school-age learner of English, you will want to choose to take the B1 Preliminary for Schools. This version of the exam has been developed precisely for children with appropriate content. On the other hand, if you are not a child but a teenager or an adult, you will want to take the B1 Preliminary. 
Start training with GlobalExam
Before taking the PET, it is important to evaluate the amount of work you need to do before reaching your goal: getting the highest score possible. To evaluate this, you need to know what is your current level and what are your strengths and weaknesses. This is how GlobalExam can help you.
We designed a training you can do for free before taking the test. The platform will give you free access to:
200 Vocabulary and grammar study sheets

, because it is always easier to know where to start 

5 typical exercises of the PET

, so that you know what to expect from the PET, then you can practice, learn from your mistakes and progress quickly
If you feel like you need more preparation and support, we advise you to sign up for our Premium Plans. Their prices depend on how long you wish to prepare for. You will only pay for the amount of time you actually need. You can choose to register for one week (29,90€), one month (59,90€), 3 months (99,90€) or one year (199,90€). 
Each plan will give you access to 200 vocabulary and grammar study sheets, 40 typical exercises, 60 training hours, 2200 corrected questions, 11 mock exams, 3 personalized study plans based on your exam date and an Individual progress tracking with statistics.