The PET English Test certifies you as a B1 level English learner. This qualification shows that you have mastered the basics of English and now have practical language skills for everyday use.
You want to make sure you are ready for the PET but you don't know where to start? You are on the right page!
In this article you will be introduced to:
How to study

for free with GlobalExam

What to expect from

our premium plans

How we can

guarantee your progression
So if you are thinking about taking the PET exam, don't look any further!
Shall we begin?
What is GlobalExam's solution?
At GlobalExam, we are dedicated to helping you prepare for taking the PET in the best conditions possible. We are an online platform allowing you to practice and train for your language exam for free. We are here to support you along your study journey, and to give you the best help for improving your language skills. 
Taking an exam is all about staying motivated, organised and disciplined. We know from experience that it is difficult to do all this when studying from home. Staying away from distractions and staying focused is not an easy task. This is why we designed an online platform that allows you to do just that. With access to an individualized study plan, mock exams, progress tracking with statistics, vocabulary and grammar sheets, training exercises… you can have the most complete preparation on just one platform.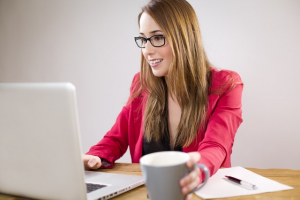 Assessing your level with GlobalExam
Before taking the PET, it is important to know how far you are from your goal in terms of language skills. In other words, what do you need to work on and improve if you want to get a great score. Once you know what is your current level, it will be easier to evaluate the amount of work you will need to produce before reaching your objective.
This is why GlobalExam designed a training you can do for free before taking the test. The platform will give you access to:
200 Vocabulary and grammar study sheets

, because it is always easier to know where to start 

5 typical exercises of the PET

, so that you know what to expect from the PET, then you can practice, learn from your mistakes and progress quickly
You can start your free training now! All you need to do is create a GlobalExam account (which is very quick to do) and you are all set. 
Tune your preparation with the Premium plan
If you wish to boost up your exam preparation, we advise you to sign up for our Premium Plans. Their prices depend on how long you wish to prepare for. You will only pay for the amount of time you actually need. You can choose to register for one week (29,90€), one month (59,90€), 3 months (99,90€) or one year (199,90€). 
Each plan will give you access to 200 vocabulary and grammar study sheets, 40 typical exercises, 60 training hours, 2200 corrected questions, 11 mock exams, 3 personalized study plans based on your exam date and an Individual progress tracking with statistics. 
A guaranteed progression
Thanks to GlobalExam, it is very easy to see your progression clearly. Thanks to the statistics and skills sections, you can see what are your strengths and weaknesses on one particular skill. This will allow you to focus on the weakness you may have by doing the suggested exercises. More than 30 000 questions were created by professionals, as well as their corrections, and more are added everyday. 
GlobalExam's driving modes
All the sections available on the platform have been designed to help you prepare for the PET as fast and as efficiently as possible. For example, you can find the training mode: several exercises on particular sections of the test, so you can focus on one section in particular. The exam mode gives you access to  mock exams in real-life conditions (this means you will be timed, exactly like during the exam)
You can also find Corrections and statistics: every exercise and mock exam gives you a detailed correction and explanation for each question, and your score is immediately displayed (every score is recorded, which means you can have access to them at all time)
The Statistics and skills section displays clearly what are your weaknesses or your strengths on one particular skill (how to conjugate the past, vocabulary, etc.) For each skill you can find some related exercises that allow you to work even more on this particular skill. It is also possible to follow a study plan in order to get a direction on which exercises to do on a particular period of time (you can decide on a date when you'll be tested, what level you are starting on, and what is your objective).
Learning is a process, and GlobalExam is here to guide you from the beginning of your learning path, to the day of the exam.