New interface : more user-friendly and more efficient
September 16, 2019, is the launching date of our new training platform. We completely redesigned the platform in order to make it look more attractive, but also more user-friendly!
Select a language, choose a language test
When logged in, you will have to select a language you would like to study: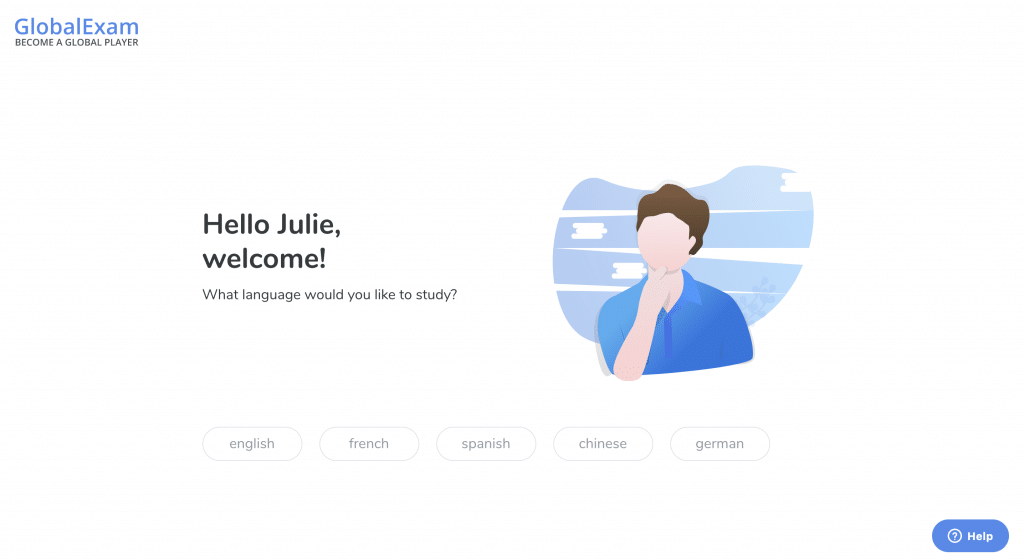 Then, you can choose the language test: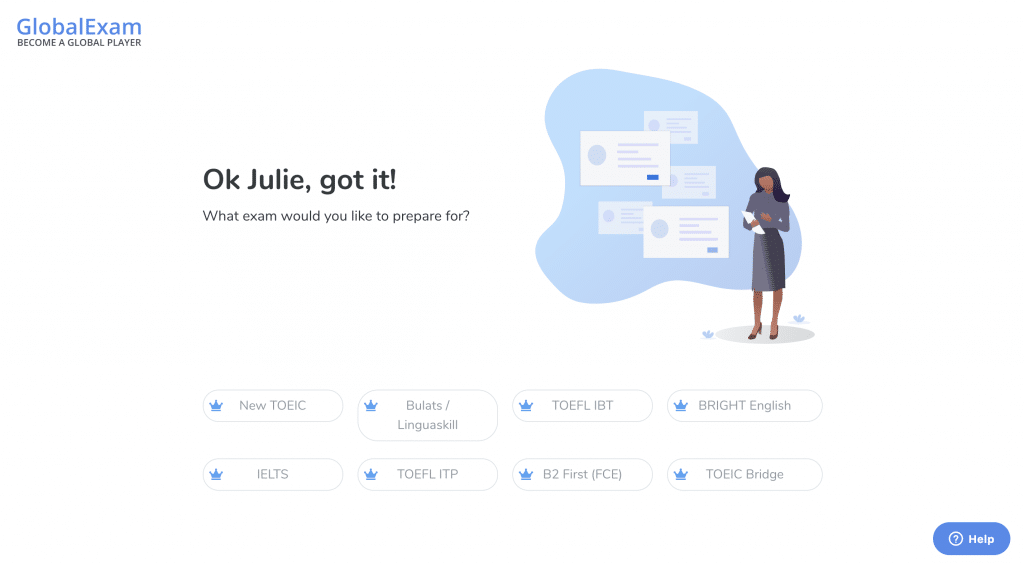 More refined Home Page
From now on, you can select directly from the home page what you would like to work on: exercises in "training mode", mock exams in "exam mode", read our study sheets, select a study plan, take an assessment test or check your results in the statistics tab.
If you want to change test or the language you are studying, you can do it at any time in the top banner of the screen.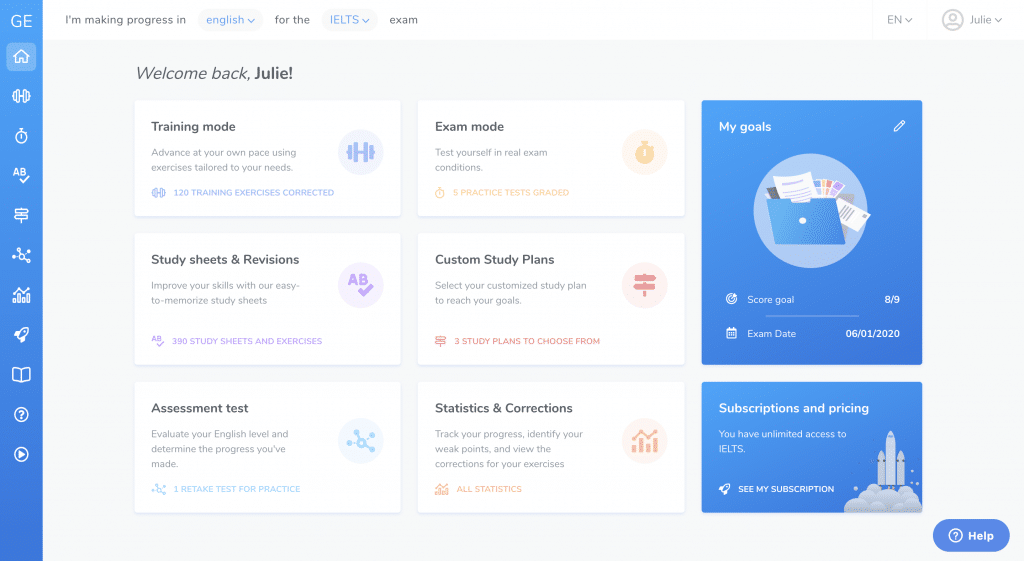 Define your objective
In order to prepare in the best conditions and keep your objective in mind to organise your practice, put the score you want to achieve: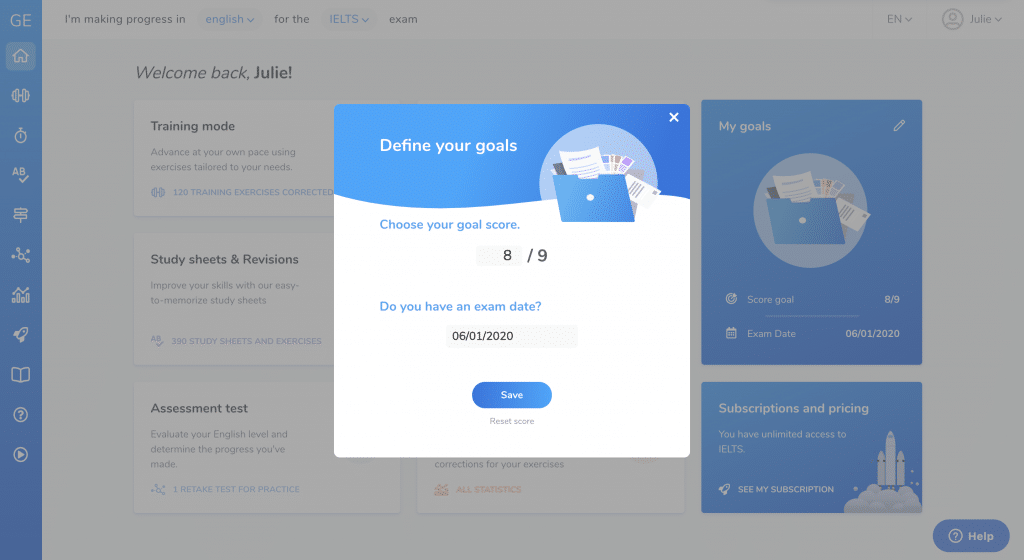 The "training mode"
To train on a specific part of the exam, choose the section, then the exercise category.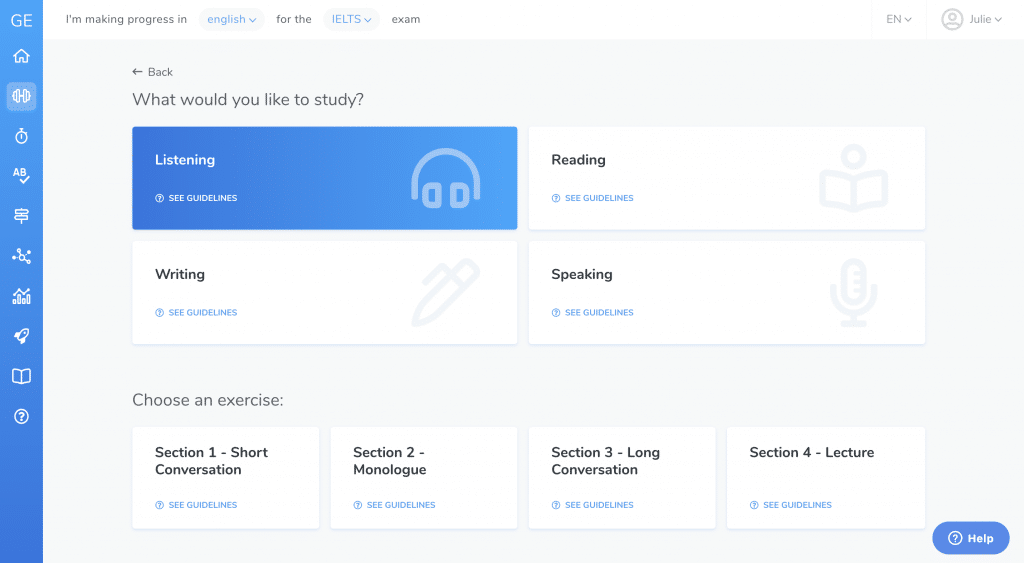 Then, select a training!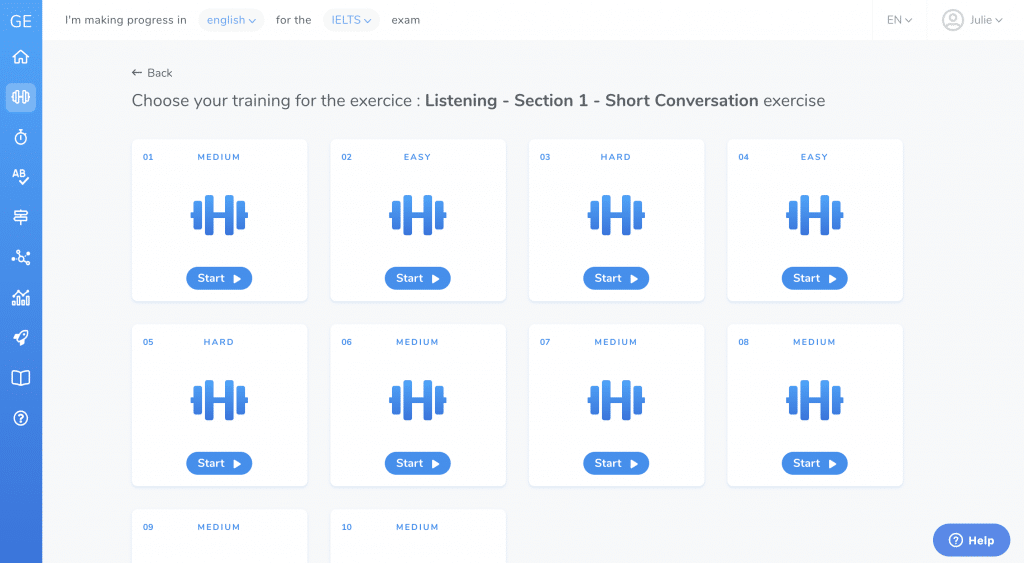 Detailed statistics
To consult your statistics, you can now choose the section you would like information about: exam mode and training mode, study sheets, assessment tests, or study plans.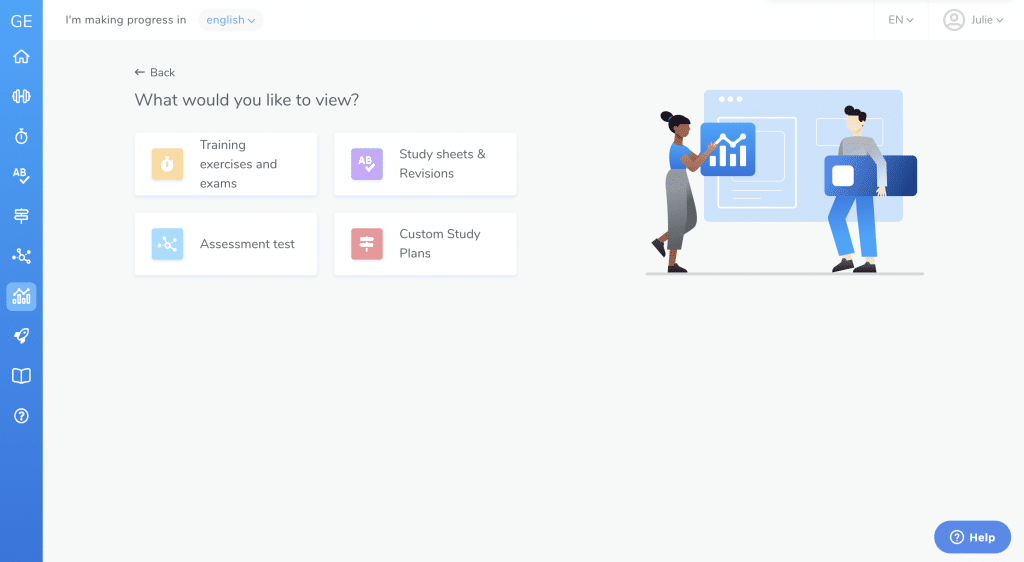 Start training now!
To sum up, all the platform has been redesigned, for a better experience. You will discover that while training!
Go check it, train, and good luck for your exams!