TOEIC ® / TOEFL ®: Prerequisites to obtain an Erasmus +
Erasmus+: selection process, steps to follow
The Erasmus + programme gives students and young workers the opportunity to sail abroad, be it for studies, internships or volunteering. To be accepted in the programme, it is essential to certify a good English level, especially for those seeking to join top colleges as well as when it comes to adjusting well to the host country.
One of the solution to certifiy this english level is then to pass the TOEIC exam.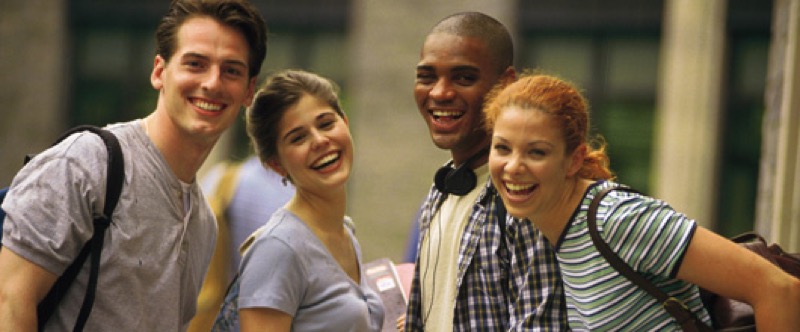 Erasmus+ paperwork
Erasmus+ mobility programme allows students to take part in university exchanges for 1 or 2 semesters in 33 different European States. Numerous other countries in America, Asia, Africa and Oceania are also partners of the programme and welcome young Europeans in their schools. Across all studying fields (business, languages or sciences) every student seeking to live abroad is eligible to the Erasmus+ programme for example at master levels.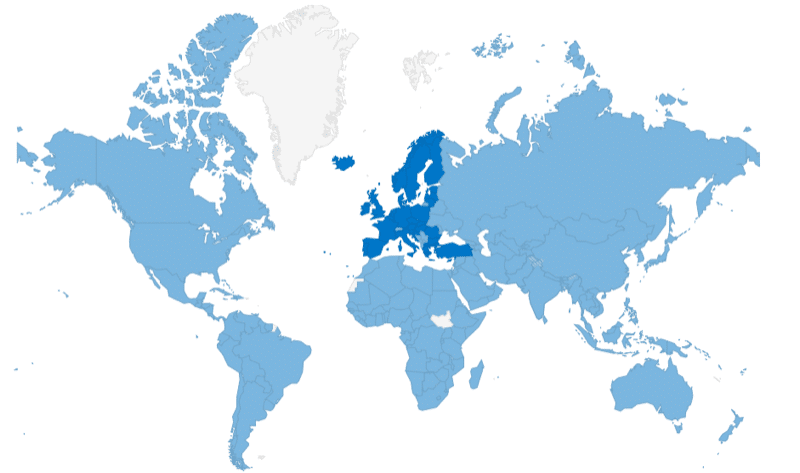 Erasmus+ makes the process much easier when it comes to getting an internship, working or studying abroad. However, school exchanges may only happen if the student's university has agreements with the foreign university. The international relations office handles the selection of top students and assists them in building their files. The more prestigious and sought-after the partnered university is, the tougher the selection becomes. It is thus fundamental to maximise your chances by either choosing less demanded universities, or alternatively obtain excellent scores at the required language tests.
To be eligible for the Erasmus + programme, the student must have at least validated his first year of third level studies. A given number of ECTS credits is necessary to be allowed to leave (a usual school year allows to validate 60 ECTS).
The student must also prepare 4 documents:
A copy of his grades
A cover letter
A recommendation letter from 2 different Professors
A scholarship request
It is important to know that what is referred to as Erasmus+ 'scholarship' is covering only part of the expenses abroad (be it transport, groceries, etc. -the sum will most likely not cover all expenses). While common, rent allowances are not systematic and depend on various criteria. The candidate's social background is analysed according to the repartition criteria from the Erasmus+ France Agency / Education Formation.
On average, the allowances vary between 100 and 400€ per month, and up to 600€ for DOM/TOM residents.
Where do French students leave?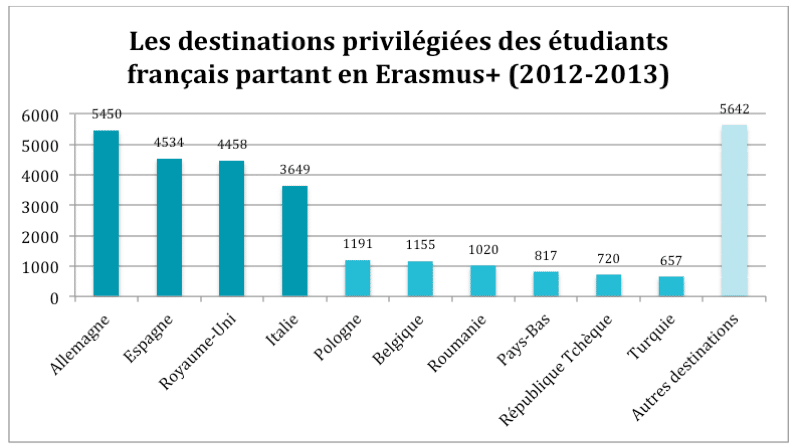 A minimal score at the TOEFL or the TOEIC is required
Regardless what country you've chosen, speaking English is a definite bonus to facilitate integration, as much academically as it is personally. Many schools therefore expect a minimal score at the TOEFL (around 90/120 points for an exchange in a Northern European college) or at the TOEIC (around 780/990 points for a formation in a French firm) to decipher and certify the English level of their prospective students. No matter how motivated a student might be, universities focus first on linguistic capacities, which they evaluate through the scores obtained at English tests.
Obtaining a good score at the TOEFL or at the TOEFL is significantly easier with a quality preparation. That is especially true if you wish to live in an English-speaking country (the United Kingdom, the States, Australia…). Using a thorough method of trainings online, Global-Exam can help you to boost your score and join the college of your dreams. It would be truly disappointing to be accepted on file but rejected on the basis of an insufficient score…
Across host countries, English is by far the language most used by students since it has become 'universal' (that is, it allows the largest group of people to understand each other). A year abroad remains an incredible opportunity to have fun with people from all kinds of backgrounds -to communicate with them, you'll need a good grasp of English, which is even more reason to train and improve your TOEFL and TOEIC scores and become a global player!
Practical information on the Erasmus + programme
Where to go for help?
At the International office in your university. The required papers to make a demand will be given to you there.
When to begin the process?
At least 1 year before leaving abroad.
What are the prerequisites?
You are in your 2nd year of college at least (and have validated your 1st year of college).
How many ECTS credits must be validated?
For an exchange of 1 semester: 30 ECTS credits

For an exchange of 2 semesters: 60 ECTS credits

Where to leave?
In foreign colleges partnered with your university.
Are the criteria selective?
Your university preselects the best files first before sending them to the partnered university.

The foreign college chooses to accept or decline, depending on the number of places opened and their own criteria of selection.

What are the required documents?
A copy of the grades from previous years.

A cover letter.

A recommendation letter from 2 different teachers.

An allowance request.

What are the eligibility criteria to the Erasmus+ allowance?
Social criteria: scale of grant holders, other aids received in parallel (CROUS, regional aids…).

Criteria of selection of the Erasmus+ Agency France/ Education Formation.

How much is the Erasmus+ allowance?
Eligible people: from 100 to 350 euros per month

Grant holders: 400 euros per month

DOM/TOM residents: 600 euros per month

Do I need to know how to speak English?
Yes, more and more universities expect students to certify their level:

TOEFL: minimum score of 90/120 points for Northern European colleges

TOEIC: minimum score of 780/990 in French firms

Who will be my classmates?
Some colleges integrate foreign students in the local students' classes. However, most schools have a specific 'Study Abroad' programme.