An overview
Both DELE (Diplomas de Español como Lengua Extranjera) and BRIGHT Spanish assess your ability to use the Spanish language. So, how do the two exams differ?
Table of differences
DELE
Bright Spanish
800 examination centres in more than 100 countries.

Officially recognized by the Spanish government, educational institutions and employers

Tests all levels of the Common European Framework of Reference for languages (CEFR)

There are six levels of DELE Spanish Diplomas.

Tests range from 105 minutes (A1 level) up to four hours (C2 level)

All skills are assessed: reading, writing, listening and speaking

Tests have a maximum score of 100 points; for instance, 30/50 in both of the A1 level's sections is a pass

Waiting period for your results
Online

No official standing, but accepted by many firms

Tests all levels of the Common European Framework of Reference for languages (CEFR)

45 to 60 minutes in length

Two sections to complete

Each section contains 60 questions, ranging from multiple choice to sentence completion.

Grammar and structures and oral communication

Immediate results-no waiting period for your scores

Scoring is from 0-5: 0 is beginners level and 5 is advanced level, corresponds to CEFR levels
Which one should I choose?
This will depend on your needs. If you require official certification of your Spanish language skills for education or the government, then you will need to sit for a DELE exam. On the other hand, if you need objective confirmation of your Spanish skills for a job, then BRIGHT Spanish may suffice, but you should check with the HR department first. Also, if you want rapid verification of your Spanish level to guide you in selection of a Spanish course or for personal reasons, then BRIGHT Spanish is ideal.
Train with GlobalExam
Getting ready for any language exam is a challenge. There is so much to learn, and you may not have any idea where to begin. Don't worry!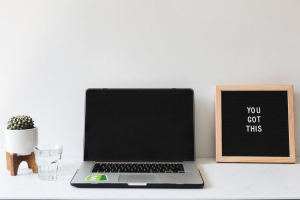 GlobalExam can make this complicated endeavor uncomplicated and very doable for you.
You may find it difficult to find study materials for the BRIGHT Spanish exam online, but rest assure that GlobalExam has a wide variety of authentic materials for you so that you can get the needed practice.
What do we offer?
We have two sample exercises, and vocabulary and grammar study materials for BRIGHT Spanish for free. For DELE, we have Vocabulary and grammar study sheets, plus 20 sample exercise .It will give you an idea of what we have to offer. Try them. We think that you will like them and want more.
What does a premium plan have for me?
The premium plans for the Bright Spanish have the following items and services:
Vocabulary and grammar study sheets
48 sample exercises
15 training hours with 1800 corrected questions
3 practice tests conducted under timed, realistic conditions
Study plan centred on your exam date
Progress tracking with statistics and motivational messages
Training on a laptop, tablet or smartphone, using our Multi-Device Solution
The premium plans for DELE have the following items and services:
Vocabulary and grammar study sheets
164 sample exercises
66 training hours
10 practice testsStudy plan based on your exam date
Progress tracking with statistics
You will need good time management and organization to do well on either exam. We specialize in language exam preparation, and we know how to organize language materials and topics, managing your time with us will be a breeze. Our personalized progress tracking, feedback and motivational messages will keep you primed and able to prepare with efficiency and effectiveness. The practice tests with their timed format and authentic questions are a tremendous asset in your preparation. Getting to know the format and how quickly you work on the exam will develop confidence.
We provide individualized progress tracking and feedback that allows you to see what your problem areas are; if you are studying on your own, it is difficult to accurately assess your weaknesses.
Prices and Periods
Our premium plan prices are as follows:
29.90€ weekly
59.90€ monthly
99.90€ quarterly
199.90€ yearly
So, ready to practice your DELE exam with GlobalExam?
Check it out, too: