The CAE – paying, registering and preparing
The prices for the C1 Advanced will vary as the test centres can decide on the price of the test; however, you can expect to pay somewhere between 150-175 euros (165- 195 USD).
Usually, you can pay online or in-person with a debit or credit card (VISA/ Master Card). For other services such as bank transfers, Alipay or WeChat, it is best to check with your local test center for details as payment methods vary by country.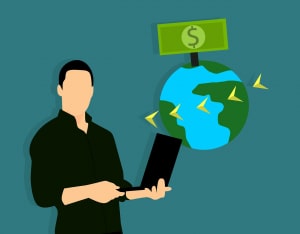 Finding an exam center
To register for your Cambridge English exam, you will need to find an exam center that has been authorized by Cambridge English. All of the authorized test centers have been inspected by Cambridge English to ensure that standards are met. Once you have located your local test center, they will provide instructions on how to book your exam, and provide details regarding exam dates and preparation courses.
Go to the Cambridge English website and search their list of over 2,800 tests centers around the world. There are easy steps to follow:
Find your local center in the Cambridge English database.
Register directly with the authorized exam center. Be sure to have official government identification when you register. Use the same identification on the day of the test to avoid any issues.
Book your exam. Exam dates are available throughout the year. You can book online or in person; check with your local test center for details regarding booking methods. You can choose whether you wish to take the computer or paper-based exam. Be advised that not all test centers offer both formats.
Preparing for the CAE
Learning to manage your time is a good place to start. You need to plan your study sessions, what goals you hope to achieve, and within which time frame. Many test takers do poorly because they have prepared poorly. Remember the five Ps – proper preparation prevents poor performance.
Find a school or website that has courses for the CAE. It is a good place to begin since the teachers will have experience with the test format and needed skills for success. Additionally, a good grammar book will be beneficial since the Use of English section on the CAE is grammar focused.
Reading every day is crucial too as you need to increase your vocabulary and recognize common word associations and patterns. Make sure that you read at a level that matches your current ability. Listening every day is important as well since you need exposure to the target language; BBC learning English has a lot of news stories on a wide variety of topics. It's a good place to start. A website with a CAE course will have specific listening tasks that are based on the CAE format. You will need these as getting used to the test format will increase your confidence, which tends to lead to a better Cambridge Advanced score.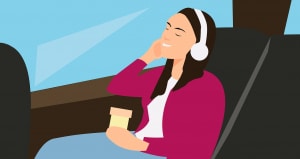 For speaking, at some point during your preparations, find and hire a tutor who has experience and knowledge of the CAE. Simply chatting to your English speaking friend won't prepare you for the interview in the CAE. You need a tutor to help you develop the detailed and well-organized responses that are required during the CAE interview and become acquainted with the format. Moreover, you must become comfortable with the time limits of the interview sections.
Time management relates to the writing of the actual exam as well. You will need to learn how to write the desired number of words (220-260) within the given time frame for each task. An online course or course at a language school will have timed writing exercises. These really help you learn to manage your time for writing tasks.
The GlobalExam Online Solution
With GlobalExam, you can prepare online for the Cambridge Advanced, thanks to many exercises and mock exams. You will also get access to vocabulary and grammar study sheets, along with several advices.
You can register for free and test the trial version of the platform!