CAE has had a name change. It's the same exam but is now called C1 Advanced. This is a high-level English language test from Cambridge English. This test is detailed and required a lot of knowledge about the English language and how to use it. More than 8000 organisations, from businesses to government departments, recognise this exam. Examples of these are Nestle, Dell, and the University of Oxford. Start preparing for the CAE online with GlobalExam!
If you have not made your decision yet which Cambridge/IELTS tests to take please read through.
What's the exam structure?
The C1 Advanced is in four parts and covers all language skill areas – reading and use of English, writing, listening, and speaking. It takes about four hours in total to complete the test. You can take the exam in two formats, either computer-based or paper-based. This is down to personal preference and what is available at your nearest testing centre.
Each part has a set time limit:
Reading and Use of English = 1 hour 30 minutes
Writing = 1 hour 30 minutes
Listening = 40 minutes
Speaking = 15 minutes per candidate
How to prepare for the C1 Advanced?
Studying for this exam is a must. The level is high and preparation time is key to success. There are a lot of materials available to develop the skills you need, from online resources, study books, online platforms, to attending classes. You need to develop your language skills and exam skills at the same time.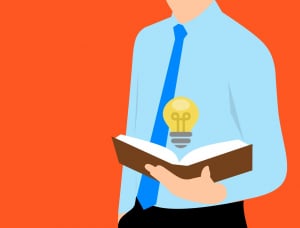 Being familiar with the exam format is also really important.
CAE Exam Dates
There are exam dates available every month for you to take the test. The nice things about the computer-based test is that you can register just a week before taking it, if the test centre has availability. Generally, you should plan your test date in advance and give yourself adequate time to study. All of these can also be found on the Cambridge English Assessment website.
What's the registration process?
You need to find an authorised exam centre near you. There are 2800 centres in 130 countries so hopefully you won't have too much difficulty doing this. You should contact the individual centre for more details on how to register and the fee to pay.
Validity of the C1 Advanced test
This exam certificate doesn't expire. Just remember that organisation might ask for a more updated certificate if it is too old.
How do I get the results?
You receive a score for the four skills areas (reading, writing, listening, and speaking) and use of English. This is what your average score if made up of. A statement of results is available online between 2-6 weeks after you exam. The certificate of your accomplishment is sent out later, mainly to your exam centre.
Getting help from GlobalExam
GlobalExam is an online exam preparation platform that can help you achieve the test score you desire. We have built a system that if full of study materials to help you succeed. You can practice grammar and vocabulary, exam skills on each skill area, full practice exams under exam conditions, and track your progress throughout the time you study with us. Take a look at our website to find out more.