The C1 Advanced test is an in-depth, through test of all language skill areas. It tests your use of English, and your reading, writing, listening, and speaking skills. It last for about four hours in total. You can take this test in two formats – paper-based or computer-based. You need to check with your local exam centre which is available to you.
The C1 Advanced (CAE) exam last last updated in 2015, this is the latest version. All materials in official guides reflect this. Let's take a brief look at what each section of the test is about. Each part has its own time limit and they all include a variety of different question types. Take a look at our article and get ready to pass the CAE exam!
Reading and Use of English
Reading and Use of English is a combined section of the C1 Advanced. There are 8 parts to this paper and you have 56 questions to answer. The allocated time for this paper is 1 hour and 30 minutes. The focus of this paper is to show that you can read different types of test confidently. These texts can be fiction, newspapers or magazines. The use of English part test your ability to use grammar and vocabulary correctly. The texts can be quite long too. So be prepared!
Listening
The C1 Advanced Listening section is in four parts and you have 30 questions to answer. The time allocated for this test is 30 minutes. You need to concentrate hard! The goal of this test is to check your ability to follow and understand a range of spoken materials. The types of audio you will listen to can vary. They can include interviews, radio broadcasts, presentations, talks, and everyday conversations.
Speaking
There are four parts to the speaking section. It will take a total of 15 minutes per candidate. This section is about testing your ability to communicate effectively in a face-to-face scenario.
This section of the test is taken with another candidate but you are given your own individual score.
Writing
There are two pieces or writing that you must complete in this section of the C1 Advanced. You have a total time of 1 hour and 30 minutes to complete both writing tasks. The types of writing you will be asked to do could include a letter/email, an essay, a proposal, a report, and/or a review. Be prepared for anything!
Let us help you achieve your goal!
GlobalExam can help you achieve the score you need in C1 Advanced. Our online platform will allow you to track your progress and find the areas you need to focus on. This is a great tool for making the most out of your study time. You will have access to language development activities, exam skill development tasks covering all question types, and a full timed exam you can take under exam conditions. That's a lot of C1 Advanced study materials in one place!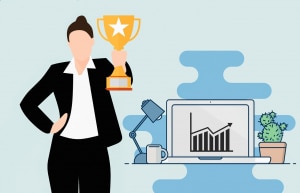 You can start now with our trial version for free, and then if you want to, you can choose a Premium plan to get access to:
15 full mock exams
More than 1000 question types
Corrections and statistics
Start training now!