The C1 Advanced has 4 parts : Reading and Use of English, Listening, Speaking and Writing. Let's take a closer look at what's inside this section of the C1 Advanced Speaking section. This skill being tested here is your ability to communicate effectively in a face-to-face situation.
There are four parts to the speaking test. During the test there will be you, two examiners, and another candidate. Only one examiner will conduct the test. The other listening and makes notes. The timing allowed is 15 minutes per pair of candidate. 
Get ready to pass the CAE exam with GlobalExam!
What's inside the speaking test?
Let's take a more detailed look at each part of the test – skills your need to practice, type of questioning, and how long each part is. During the test the questions will ask you to speak on your own, to the examiner, and to the other candidate. Be prepared for all situations!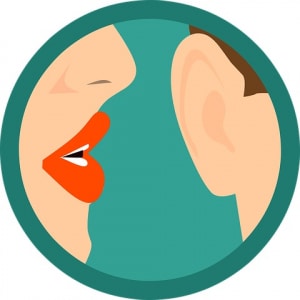 Part 1
This is the 'interview' part of the exam. You will speak with the other candidate and an interlocutor. The examiner will ask you questions and you might have to give answers on topics such as your interests, career, studies, travels etc. This part lasts for 2 minutes only, so make sure you're ready to answer. The skills being tested here are your ability to give information about yourself and expressing your opinions on a variety of topics.
Part 2
This is known as the 'long turn'. The interlocutor will give your three pictures and you have to choose two to talk about. You must speak for one minute without stopping (you can breathe). The other candidate will then be asked to comment on what you said for 30 seconds. This is repeated for the other candidate and you have to comment. Both candidates receive different pictures. The questions about the pictures are on the top of the page to help you and focus your ideas. The skill focus here is talking about something on your own – comparing, describing, sharing opinions, and speculating.
Part 3
This is a 'collaborative' task where you have a conversation with the other candidate. The examiner will give you instructions, verbally, and you will have written prompts to help you. You have to speak together for about 2 minutes. Then the examiner will ask you a question where you have to make a decision. You have to discuss as a pair for 1 minutes and make a decision. The skills tested here are your abilities to exchange ideas, express opinions, justify opinions, agree/disagree, suggesting, evaluating, negotiating, etc. The total time for this task is 3 minutes.
Part 4
This is a 'discussion' task. This is an extended discussion, with the other candidate, on the topics in part 3. The interlocutor will ask you some questions and you discuss them. The skills used here are expressing and justifying opinions, agreeing/disagreeing etc. This part has a total time of 5 minutes.
Come practice with us!
GlobalExam can help you develop the exam skills above and more, with the aim of achieving the CAE score you want. Our online platform has areas for grammar and vocabulary practice, exam skill development and practice, and a full test you can take under exam conditions.