The DELE exam is a Spanish language diploma that is an internationally recognized test of Spanish proficiency. Students can participate in the exam in over 100 countries. Every year, more than 60,000 exams are conducted in hundreds of examination centres worldwide. The DELE is open to native Spanish speakers and learners alike. Taking the DELE exam is a requirement for some university courses and is also useful for people who want to have an official document to prove their Spanish speaking skills. 
Train for the DELE exam with GlobalExam's aid!
What's the basic format of the DELE test?
The DELE test consists of the four main parts of reading, writing, listening and speaking. Candidates can take it at six levels of Spanish proficiency. When taking the DELE exam, students need to decide on a specific level and take all four test areas together. In return, they will get a diploma that never expires.
When do test takers get their results?
DELE test results are communicated by The Instituto Cervantes to examinees approximately three months after the exam date.  Diplomas are posted out to the address provided at the time of application for all those who received a pass grade.
What are the best resources for the DELE test?
A good starting point for materials to prepare for the DELE exam including sample test papers and audio material would be the official website of DELE.
There are a number of good books that can help you prepare for the DELE exam and one example is
"Preperacion DELE" which is a series that covers all of the six exams levels. There are two books for each level and they are published by Edelsa Grupo Didascalia.  These are popular books that have some good materials consistent with the exam.
Las claves del nuevo DELE is another often recommended set of books that covers the different levels of the DELE exam. The books give potential candidates the tools to prepare themselves for the exam and cover the grammar, vocabulary and functions for each level. There are 5 practices tests included.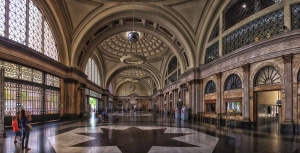 Preparing online is a more convenient and flexible option for many and is less costly too.  There are plenty of suitable websites available such as:
Web Spanish: a website that covers levels B1, B2, C1 and C2.  The courses are taught through video lessons and learners can access the first lesson for free.  There's also a course there called "Discovering the DELE" which helps students decide which course to prepare for.
FluentU: this site has videos where students can experience Spanish the way native speakers really use it and students can learn useful vocabulary.
How about going to a Spanish speaking country?
If time and money allow then there are plenty of schools in Spain that run intensive DELE preparation courses and they will help guide you to the right resources too. Enforex are listed on the official DELE site and offer exam preparation courses for levels B1, B2 and C1 at schools in many major Spanish cities including Seville, Madrid and Barcelona. Their courses start 2 or 4 weeks before the official DELE exam dates.
Instituto Cervantes is the same institution that oversees the DELE exam. They also offer similar intense DELE preparation courses. There are six individual courses, one for each exam level. The courses take place in Malaga, Spain and consist of 20 lessons each. Arrangements can be made to take lessons via Skype if attending courses in Spain isn't an option.
What other preparation should candidates do?
A general Spanish course covering grammar, vocabulary, listening and reading skills would also be useful.  If you are able to have tailored 1 to 1 classes with a personal tutor, this would have obvious benefits.
In the months before the test get plenty of Spanish reading, listening and grammar practice by doing some online language tests. You can also try some online Spanish language reading and listening exercises, particularly ones that are set in the context of a workplace environment.
What kind of help can GlobalExam give me to help prepare for the DELE test?
GlobalExam can help you prepare for the DELE Test by offering free materials that give you a sense of the usefulness and quality of our content. There are sample exercises, and vocabulary and grammar study materials. Try out the free materials and you will be able to see the quality for yourself. Sign up for one of the premium plans to get access to more practice exercises that are really similar to the actual test. You will have the chance to do full mock exams under timed conditions – just like in the real DELE test. This will have the added benefit of helping you choose which level of the DELE exam you should take.
On the GlobalExam site you will be able to review your results in the statistics section to check your progress.  Once you know your weak areas you can improve on them with the help of some vocabulary and grammar study sheets. Don't delay, get studying as soon as you can to maximize your chances of a higher score. 
Our premium plan prices are as listed below:
29.90€ weekly plan

59.90€ monthly plan
99.90€ quarterly plan
199.90€ yearly plan
Come and check out the materials on the free trial version today and start your preparation for the DELE exam!