Which English test should you choose?
Are you confused about which is the best official English certificate to prepare for? Between the TOEIC and the TOEFL, the IELTS or the BULATS, it's clearly not an easy decision. When choosing between the top exams, while you may feel overwhelmed at first. At Break Into English, for years our native English teachers have been preparing students to pass their official exams with flying colours and we have some great advice for you in this article.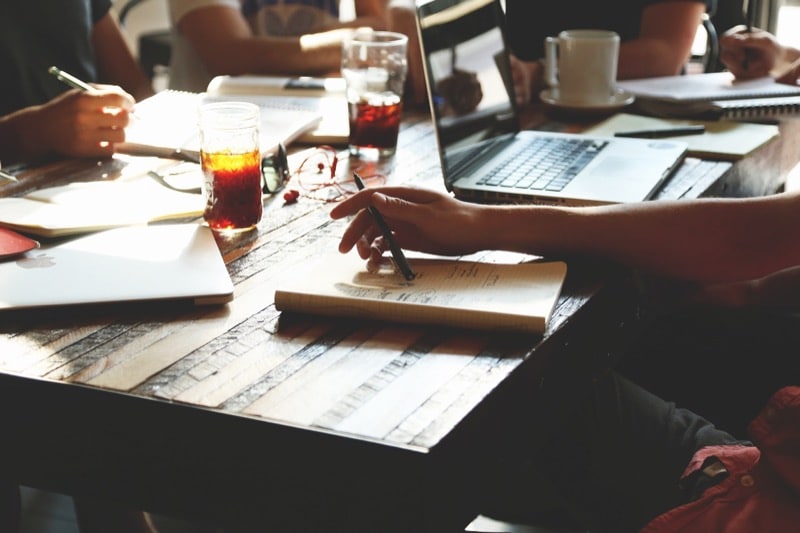 We recommand a goof preparation for the test, also getting the help of the teacher can help.
If you would like to prepare an exam with a native English teacher, take advantage of our special promotion through our partnership and when purchasing any of our packs of lessons on the Break Into English site, use the following code to get 10% off: GE-BIE-discount-2018.
Which EFL qualification is the most appropriate for your dream destination?
Rather than worrying about the merits of the individual qualifications and certificates, our advice is to consider how you want to apply the English language certification in the future. Do you need to learn business English or general English? Do you need to demonstrate that you have the skills required to study at a certain level in English? Or will you be using English in a particular industry at work?
To help you with this tough decision we've analysed the top 6 international English qualifications: TOEIC, BULATS, TOEFL ITP, TOEFL iBT, IELTS and BRIGHT ENGLISH.  Below you will find a summary of each English language test and some information which might help you chose which one is right for you.
TOEIC – Test of English for International Communication
Provider: ETS – Educational Testing Service
Type of language: English for the workplace
Examination Forms:
TOEIC Listening & Reading Test (max score 990).
TOEIC Speaking test (max score 220)
TOEIC Writing test (max score 220)
Essential if you want to:
Obtain a diploma in France from some Grandes écoles (prestigious higher education institutions). In many cases, you will need a minimum TOEIC score of 785 (CEFR B2) to obtain the diploma.
Be a government worker in Greece. The Supreme Council for Civil Personnel Selection accepts a TOEIC Certification.
Study at a university in South Korea. Universities in Korea expect a score of at least 900
Not valid if you want to:
Enter the UK and apply for a visa.
Linguaskill (Bulats) –  Business Language Testing Service
Provider: University of Cambridge English Language Assessment
Type of language: Business English
Examination Forms:
Linguaskill (Bulats) is an online test with a maximum score of 100
Reading and listening
Speaking
Writing
Essential if you want to:
Show your current employer or the human resources department of a job you are applying for your business English skills.
Not valid if you want to:
Apply for a UK visa
Work in another field such as social science or fine arts
TOEFL ITP – Test of English as a Foreign Language®
Provider: ETS – Educational Testing Service
Type of language: General English skills Examination Forms:
ITP is short for Institutional Testing Program
Level 1 & Level 2

reading comprehension,
listening comprehension,
there is no speaking or written expression component
Essential if you want to:
Monitor your progress as you study the language or complete a course.
Identify weak areas in order to focus your studies
Not valid if you want to:
Certify your English level for work or university application processes
Demonstrate your English skills for visa purposes
Assess your level of written or spoken English language and communication skills
TOEFL iBT (Test of English as a Foreign Language Internet-based test)
Provider: ETS – Educational Testing Service
Type of language: General English – internet based test
Examination Forms:
The test is 4 hours long. There are 4 sections:

Reading
Writing
Speaking
Listening
Essential if you want to:
Apply for college or university in an English Speaking country. The minimum TOEFL iBT scores for university applications vary between institutions.

Bowling Green State University accepts a minimum score of  61
The University of Oxford requires a score of 110.

Apply for visas in

Australia, TOEFL iBT® test scores can be used to demonstrate the required language component for student, post-study, skilled migration and business visas.
U.K., under some circumstances TOEFL iBT test scores may be valid for Tier 4 student visas.
New Zealand, if you wish to apply for a Skilled Migrant Category resident visa, TOEFL iBT test scores can prove your English language proficiency. You will need a total score of at least 79 and must have taken the test within the two years prior to the application date.
Not valid if you want to:
Register with the British General Medical Council as a licenced medical practitioner.
Apply for a UK visa in most circumstances.
IELTS -International English Language Testing System
Provider: British Council, IDP Education, Cambridge Assessment English.
Type of language: Academic and general
Examination Forms:
Academic
General training
IELTS life skills – speaking and listening for UK visa application
Essential if you want to:
Apply for a residential visa in the UK (only IELTS and Trinity qualifications are accepted)
Work as a doctor registered with the GMC in Britain
Study at universities in English speaking countries. Most academic institutions in Australia, Britain, Canada and New Zealand IELTS accept IELTS as part of their entry requirements. Also over 3,000 colleges in the USA recognise the qualification.
Not valid if you want to:
Take a test using the computer or the internet. Only handwritten options are available so your handwriting is very important. If you do not write clearly enough your work may lose marks.
BRIGHT ENGLISH
Provider: Bright
Type of language: General, Specialised
Examination Forms:
The online test assesses written skills
BLISS (Bright Language International Speaking Solutions) is a telephone test that assesses speaking skills)
Essential if you want to:
Show you have the skills to work in a military environment (with NATO) in English
Work in the field of aviation
Receive your results quickly
Not valid if you want to:
Apply to study at university in most English speaking countries
Live or work in the UK. This test is not recognised by the UK visa authorities.
So which is the best language test to prove your English skills?
The best test for you depends on your individual circumstances, your needs and future objectives. For example, it may look like IELTS is the best solution which meets everybody's needs. However, you might consider that IELTS is too expensive or that a computer-based assessment is more convenient and appropriate for your circumstances.
When applying for university, TOEIC or TOEFL iBT are good choices for American universities, whereas IELTS Academic tests may be more readily accepted in the UK. BRIGHT English seem to offer modern solutions and testing services. However, perhaps owing to the relative newness of the establishment, the qualifications are not as widely accepted internationally as some of the other English language testing providers. Maybe your language school or workplace offers the TOEFL ITP as a form of assessment or evaluation, either before following a course or after to check your progress.
Whatever choice you make, be sure to prepare thoroughly according to the individual exam specifications and syllabus. Success is on the horizon and the world is at your feet!