In this article, you will learn about the best books to level up your English skills.
We will cover some essential steps, including:
A list of the 10 best books to read to learn English
Advice on choosing the right book for your level of English
How to use reading as an effective language learning method
How to use new tools to speed up the learning process
Learn English and improve at your own pace with General English, a special program developed by GlobalExam.
If you want to break into reading English books, this article will give you a roadmap to get there. Let's get started !
What Are the Top 10 Best Books for Learning English?
Reading books and stories is a must if you wish to learn good English. We have divided this list of English books into four parts. The first part focuses on improving your English skills. Before you start long books, these language books will prepare you by improving your vocabulary and practicing reading in English. Next, we suggest two short story collections that will help you slowly build reading practice. Third, we recommend three short and easy books for you to get started on your English book reading journey. These books will continue to build your confidence and reading skills to take you to the next step. Finally, we dive into four longer books that are more complex.
Improving your English skills
Here are two short books to get your English vocabulary up to speed.
English for Everyone English Vocabulary builder by DK Books
This book has many pictures of many different subjects to build a strong foundation of English vocabulary. If you are a visual learner, this book will be beneficial. It is an excellent book for beginners but will also be a valuable reference for more advanced learners.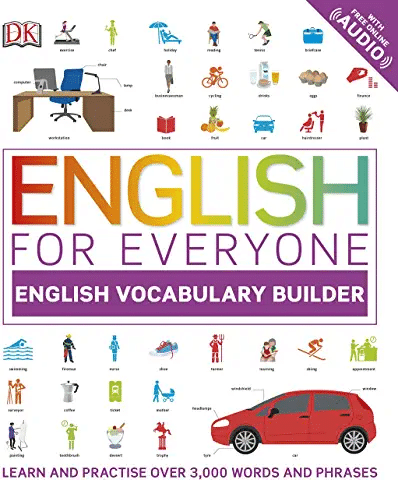 Business English Vocabulary Builder by Lingo Mastery
This book includes 300 idioms that are often used in the USA and other English-speaking countries. Idioms, or idiomatic expressions, are important to understand everyday language. Idioms can be difficult for language learners because they combine words that are hard to understand if you don't know the meaning. If you want to read novels in English, you need to know some idioms.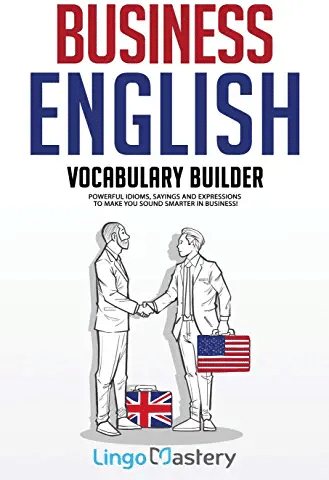 Graded readers and short stories
Now that you've brushed up on your English skills let's start reading. Graded readers and short stories are the best way to start reading books in English because you can quickly complete each story and feel accomplished.
Easy Reading for ESL Students – Starter 1: Twelve Short Stories for Learners of English by Johnny Bread
This book is a collection of 12 very short stories for beginners. Before each story, the book includes vocabulary, comprehension, speaking, and writing exercises. The book includes audio, so you can listen along with the story. There are different books available for different levels.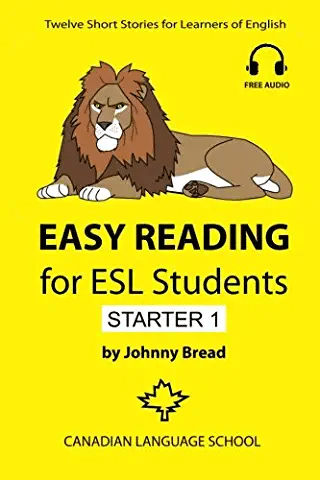 Short stories in English by Olly Richards
This book is a collection of short stories designed for beginner-level English learners (there is also an intermediate version available.) Language expert Olly Richards has designed these stories to be interesting and fun for language learners. This approach motivates you to keep reading and to move on to a novel when you are finished.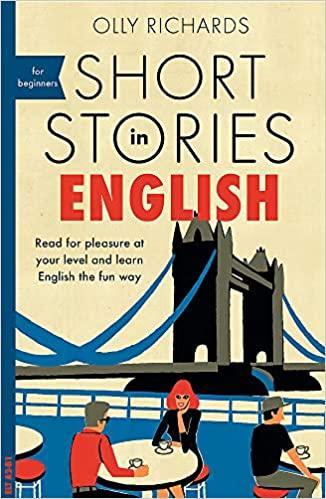 Let's try some easy novels
Now that you have some reading practice, it's time to read something longer. Don't worry; these books aren't too difficult to understand.
Charlotte's Web by E.B White
This is a book that most Americans read in Elementary school. The story is a classic that even adults will enjoy. Charlotte's Web is the story of a spider named Charlotte who helps rescue a pig named Wilbur from being slaughtered. There is also a film version of the story, but you should read the book first!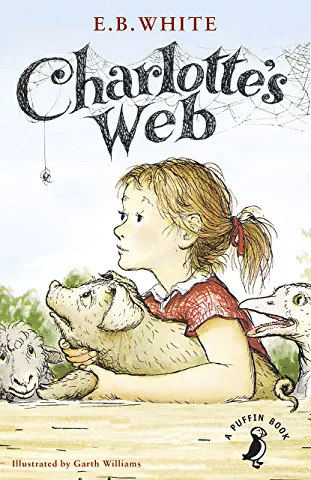 The Wonderful Wizard of Oz by L. Frank Baum
This book is another classic that has been translated around the world. In this book, a tornado hits Dorothy's home in Kansas and transports her to the land of Oz. She must follow a difficult path to find the Wizard of Oz, who can help her return home. The book became one of the first color movies in 1939, starring Judy Garland as Dorothy.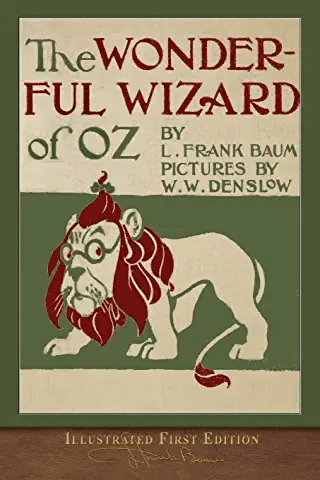 Animal Farm by George Orwell
This book is one of the most famous English language books of the 20th century. Animal Farm takes place on a farm where the animals have taken over from the humans. They chase away the humans in order to create a world where all creatures are equal. George Orwell wrote this book during the cold war as a criticism of communism. The language of this book is easy to understand, and it is not too long.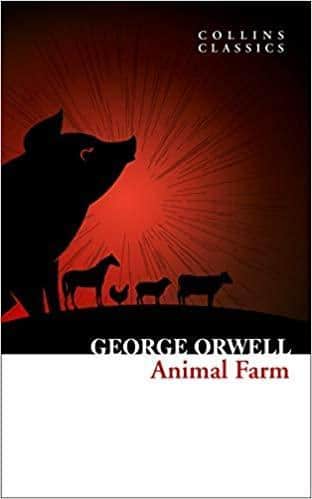 Trying more complicated books!
Murder on the Orient Express by Agatha Christie
Famous author Agatha Christie wrote this classic murder mystery. Detective Hercule Poirot is on a train from Istanbul when one of the passengers is murdered during the night. The train becomes stuck in the snow, and Detective Poirot must investigate before the train starts and the killer can escape. You can find a special edition of the book designed for language learners, including a glossary of difficult words.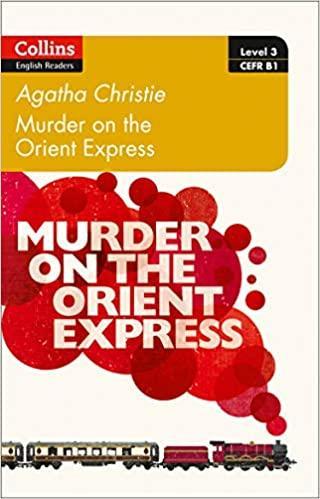 Harry Potter and the Philosopher's stone by JK Rowling
The Harry Potter books are a favorite of language learners because many are already familiar with the story. Don't be intimidated by the number of pages; this book was written for an elementary school reading level. The reading difficulty becomes higher with each book in the series. There are seven books in total, so if you like reading the first book, you can keep going. If you're a fan of the Harry Potter universe, you may become so immersed in the story that you forget you're reading it in English! The American version of this book is called "Harry Potter and the Sorcerer's stone."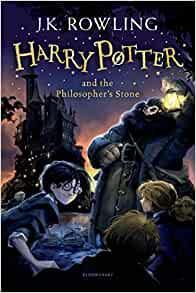 1984 by George Orwell
This book is another 20th-century classic written by George Orwell. Now that your reading skills are up to the task get ready to enter the dystopian world of George Orwell's 1984. In this story, the main character Winston lives under constant surveillance in a totalitarian world controlled by "Big Brother." After Winston slowly realizes the reality of the world around him, can he escape Big Brother's thought control?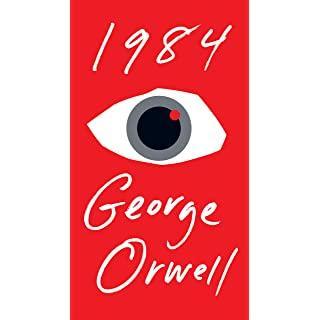 After reading
The novels in this list (5-10) are all classics and easily available. Most of them have been made into movies, but don't watch the movie until you read the book! They are all also available as ebooks or audiobooks if you want to practice your listening skills.
The Best Ways to Choose a Book to Study English
Difficulty level
The most important factor in choosing a book is difficulty level. Are you a beginner? Intermediate? Advanced? Don't get discouraged because you picked a book that you aren't ready for yet. Instead, use it as motivation to get studying!
Familiarity
When you first begin reading in English, it's a good idea to start with one of your favorite books. You already know the story, and you know the characters, so it will be easier to follow along. Reading a book in its original language, you may find details that are different from translations. Did you know that Harry Potter's Hogwarts has a different name in other languages?
Personal interest
Another critical factor is your personal interest. Choose a subject you are very interested in, and you will be more likely to keep reading until the end! Language learning is a very personal experience. Your language learning journey should be customized to fit your interests and learning style.
Learning English With Books: Still an Effective Resource?
Today it can seem like books are an outdated way of learning a language when you can watch movies or TV shows to improve your English. But books often have a more advanced vocabulary and are more descriptive than film. You will concentrate more on the language in a book because your brain has to imagine each scene's details.
There are so many way to learn English, therefore, beyond books, you should take advantage of new tools available to help you move forward with your language skills. For instance, there are many modern websites for learning English or even smart mobile applications that will help you a lot. General English is also one of those tools. It's an online training platform that will help you improve your English online. If you're not confident enough to read a book in English, this is a great way to improve your confidence!
What Are the Advantages of Learning English Online?
Reading English online makes learning more accessible than in a printed book because you can easily look up words you don't know. You can follow blogs that are tailored to your specific interests and find content that is shorter and easier to digest than a book. But how do you go from reading blog posts to reading novels? GlobalExam has geared their General English platform to improve your English skills through a personalized program. It will provide you with the structure to advance in your learning while giving you a variety of different activities based on your needs.
Other than reading books, learning English online has countless advantages. You can listen to audio books or podcasts, you can stream your favourite songs. These are all great ways of learning English online.
Finally, you can even learn English online by having fun! For instance, you can learn English by playing video games, by watching your favourite movies or streaming your desired TV shows! The possibilites are endless!
Improve Your English Thanks to Globalexam's General English
Why do most of us forget the language classes we learned in school? Traditional learning methods like you likely used in school often leave you bored and frustrated. GlobalExam created the General English platform specifically to give you the confidence and motivation to keep learning. You will feel like you are progressing at each step along the way.
Global English is a language learning platform created by GlobalExam to help language learners advance past beginner and intermediate levels of English. It has academic-focused programs but also "fun-focused" ones to keep you engaged and enjoying learning English. Each question has a detailed explanation to ensure that you understand your mistake and how to avoid it next time. General English also has revision sheets that you can access any time to brush up on your skills.
So that's it! You've learned how to use books to improve your English, and you have a reading list to get started. You now know that the best language learning combines different approaches like reading books and using online tools like Global English. We wish you the best in your English learning journey.
Want to learn more about Global English? Click here for details