The internet is one of the best places to learn a new language. In this new post, GlobalExam will show you how:
→ Our Top 10 of the best websites to learn English.
→ How to choose a good website.
→ The best blogs to follow in order to improve your English.
→ Our best tips to learn English online.
→ Enhance your English skills with our General English course!
Now without further ado, let's get into it!
Our top 10 of the best English learning websites!
There are so many different websites that propose so many different lessons that it is often difficult to choose which one to trust.
In this quick guide, here are our top 10 best English websites to learn English:
GlobalExam is the website you should keep in mind if you want to learn English. You begin with an assessment of your level to choose the best level for you. Then, you build your skills with fun and effective lessons and activities in order to build solid skills. Once you're ready, you can pass certifications. GlobalExam also provides a wide range of Business English formations to help you in your career. GlobalExam is made to help you trust in what you're learning, be confident and actually enjoy learning a new language such as English.
#2: Globe Speaker
Globe Speaker's greatest feature is its methodology. Twice awarded and developed by linguists, didacticians and teachers it really helps you get the best of your English learning. Their unique and innovative method is composed of dozens of mini games that you access step by step. Each step allows you to learn 10 new words + words that you have learned already, generated at random in the games. Accurate statistics will show you your strongest points as well as what you should work on. This way, you can progress at your own pace and make the most of your learnings.
#3: BBC Learning English
BBC Learning English is a great alternative if you like to read about English news, culture and trivia. This website focuses on media and aims at teaching a real, "spoken" English, different from what you usually see on lessons and exercises.
They have entertaining features such as "6 minutes English" and "The language we speak" that are made for those who are interested in trivia facts as well as the English language and its evolutions.
#4: British Council
The British Council's website is another awesome tool to learn English. They offer online courses that will help you train a wide set of skills such as reading, writing, vocabulary etc. They also provide LearningEnglish apps and mini games, so you can have fun while you practice what you have learned! Like in a lot of other websites, you can take a test to assess your level and choose what's best for you.
#5: JenniferESL
Jennifer has over 600 instructional videos on her YouTube channel as well as a complete website. You will be able to find exercises, lessons, study tips and detailed corrections but also book online lessons to learn with Jennifer in a group or in private! These, combined with her Youtube channel, are a great tool to learn English effectively.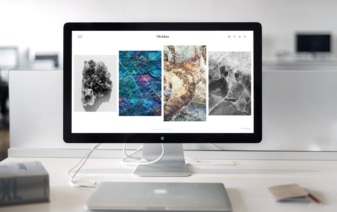 #6: News in Levels
Here, you will find news written in three different levels of English: Level 1 (beginner) Level 2 (intermediate) Level 3 (advanced). It's a great website if you like to read the news but don't feel confident enough to read long and (sometimes) complicated articles. You can enjoy reading as well as listening to news. They also have a YouTube channel, lessons and tests so you can do exercises related to the news you've heard/read to make sure you understood perfectly.
#7: English club
On English Club you will be able to find everything you need in order to learn English: lessons, exercises, grammar points… as well as great ESL resources such as eBooks, activities and many others. If you're interested in English history and culture, there are a lot of resources dedicated to it ("This week in history" for example)
You can also find discussions to exchange with other learners and maybe find new friends to practice with. Explore English club's website to learn more about it's other features.
#8: ISpeakSpokeSpoken
This website aims at helping you learn English while having fun. Your level doesn't matter: you can be a complete beginner or have a good set of skills already. One of the great features is that there are a lot of different categories to choose from in order to study what you need. There's even a category dedicated to tips, methods to learn efficiently and even something about irregular verbs.
#9: ManyThings
This website is especially made for Learners of English as a second language or as a foreign language. (ESL/EFL). There are many quizzes, word games (such as crosswords, for example) and other activities to help you learn English in a fun way.
#10: YouTube!
Youtube is a very vast place where you can find anything and everything. But there are many videos dedicated to learning which makes it one of the best places to learn something new. Especially English; there are short or long videos, videos about grammar, about culture, history, specific subjects or vocabulary themes… But there are also fun videos, music and so many more ways to learn English. You will find something you enjoy for sure.
What to look for when choosing a good website
There are so many great online resources to teach you English. But be careful, not everything is 100% accurate or suited for learning. Here's what you should look for in a good website:
Accuracy: this is the most important. The website should be clear, using proper grammar and spelling. You can not learn effectively if you learn from something full of mistakes. So beware.
Level: pick something you think is to your level. This is why a lot of websites allow you to take a test before guiding you to one or the other course. Pick something too easy and you won't learn anything new, pick something too hard and you will be discouraged and drop everything. Take your time to choose something.
Entertainment: learning should be easy and entertaining. You learn quickly and effectively if you have fun while you learn. It's scientifically proven! So try to choose a website that conjugates lessons, exercises and games.
The best blogs to follow in order to train your English skills
Here's a list of the best blogs you can find to train your English:
GlobalExam: Our blog will allow you to discover the world of learning English through a lot of subjects: tips, advice, what to do, what to choose, music, books, apps… there's something for every learner.
IspeakSpokeSpoken: This is a great blog to follow if you want to learn more about grammar without reading about boring grammar.
FluentU: This blog focuses on tips and advice on how to improve your English and their website is great to practice your listening skills.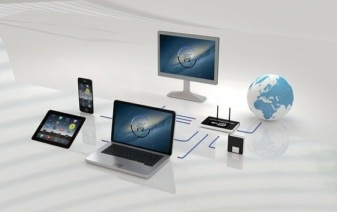 GlobalExam's Top 5 tips to learn English online
Here are 5 tips you should keep in mind if you want to learn English online:
Tip#1: Find something you enjoy
We can't stress this enough: find something you love doing. The way you learn will not be the same and it will help you stay focused and motivated. There are so many ways to learn English while doing something you enjoy: you can watch your favourite movies or TV shows, listen to your favourite podcasts or to your favourite songs and even play video games and still improve your English!
Tip#2: Look for ESL/EFL resources in priority
When browsing through online resources, search for ESL resources. These are especially made for non-native English learners.
Tip#3: Know how you learn
Knowing the way your brain works and how your learning process works will help you choose the best website. How? If you know you have a better memory when hearing or looking at things, then websites such as FluentU or BBC English (they focus on videos, news etc.) or even mobile applications can be a great solution for you. Alternatively, reading books can also help you in that case.
Tip#4: Don't stay alone
The internet is a great place to make friends. Find courses you can enjoy with friends or look for penpals and make new friends! It's always funnier and easier to learn in a group rather than alone.
Tip#5: Learn from various websites
The more the merrier! This applies to websites you learn from. Try to get a wide variety of different websites that will complete your set of skills: some websites are focused on vocabulary, some on culture, some on hearing… articulate your learning around a few of these, depending on what you need. You can become even more versatile by reading novels and other books in English.
Train your English with our General English program!
Our General English program can be a great solution for you if you seek a complete, online English course. This program will help you to get the best lessons and methods to learn English online. We provide a wide range of training and exercises as well as vocabulary sheets and in-depth corrections so nothing is left to chance in your learning. Assess your level and get access to training customized to your skills and progress. This is a very good way to improve quickly and efficiently. If you feel confident enough, GlobalExam also enables you to prepare and successfully pass various certifications. What are you waiting for? Hop on with us and let's practice English together!