Are you interested in how to speak German with a German accent? Well, then you've come to the right place! In this guide, we've put together lots of useful information and tips on German accents, including:
Why it is important to have a good German accent;
How to achieve a good German accent;
How to pronounce vowels in a German accent;
Special German sounds for a German accent;
How to improve your German easily with Global General.
So if you'd like to sound more like a native speaker in German, keep on reading to find out how!
Let's jump right in.
Why Is It Important to Have a Good German Accent and How Do You Achieve One?
As we've mentioned in many of our other articles, speaking German is a great benefit for you in work, studies, or your personal life. But this is only true if you can communicate in German effectively, and having a good accent has a lot to do with this.
We're not saying you have to sound perfect in order to speak German — the most important thing is to start practicing without fear of making mistakes, and work on improving your accent over time. But it is important that you speak German in a way that you can be easily understood by native speakers — otherwise what's the point of speaking German at all? To that end, here are five simple tips on how to speak with a German accent so that you can communicate easily and effectively.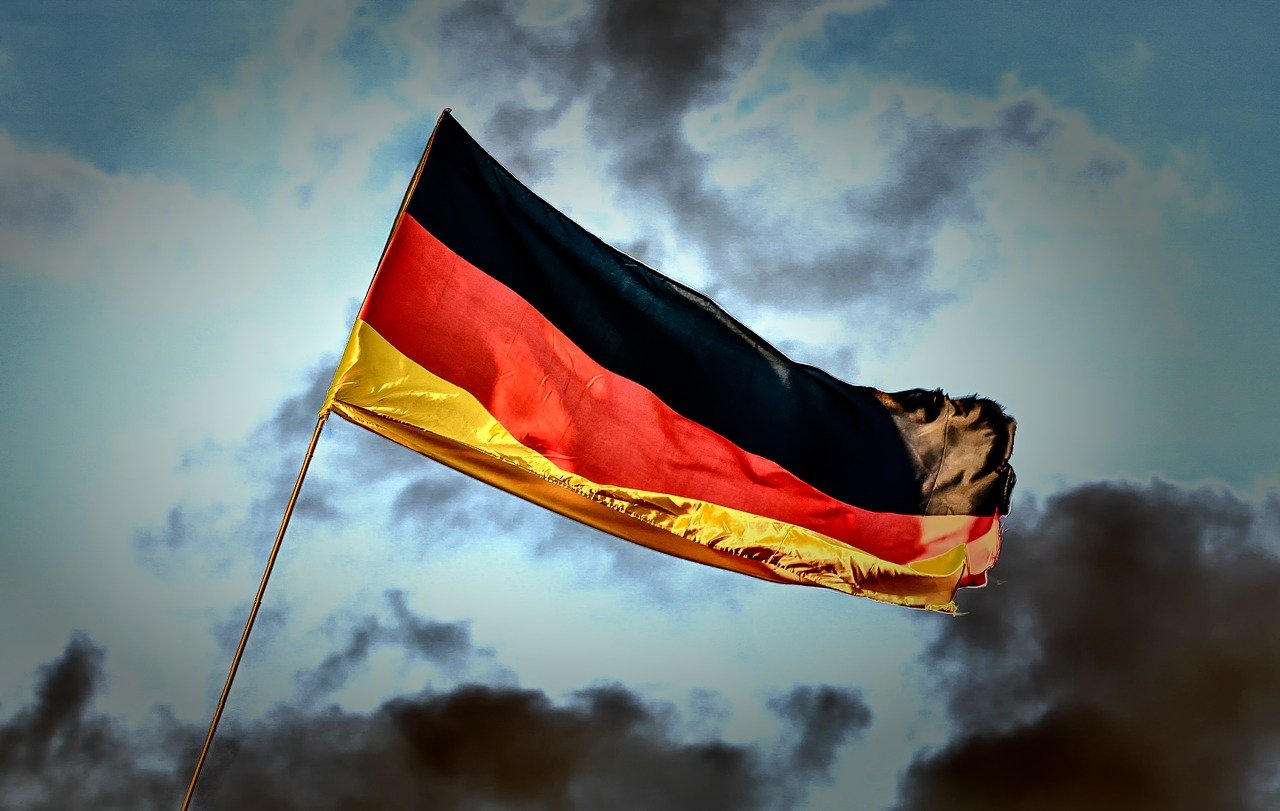 #1: Start by Learning Simple Words to Practice the Basics
Learning how to speak German with a good German accent can feel a little daunting at first. It may seem like there are tons of rules you need to remember and follow, and that it is difficult to implement all the rules in your speaking.
Rest assured, learning how to speak with a good German accent will take time, but it will become much easier with practice! To make the process as easy and pleasant as possible for yourself, start practicing with simple words that are short and target one particular pronunciation rule. However, in order to do so you must make sure that you learn the German alphabet and its pronunciation perfectly.
We've put together a list of basic German words for each accent rule that we mention below, so that you can start practicing your German accent immediately. As you practice, use a good dictionary with an audio feature, such as Collins German-English dictionary, to check the correct pronunciation of each word and repeat it.
When you feel comfortable with your accent in basic words, you can move on to practicing with full sentences. In order to do so you must first learn to read in German, and then practice reading as much as possible to improve both your pronunciation and accent at the same time. Focus on common phrases that are used very often so that you can put them into practice in your German conversations and immediately see the improvement in your accent and communication.
Numbers in German
One – Eins
Two – Zwei
Three – Drei
Four – Vier
Five – Fünf
Six – Sechs
Seven – Sieben
Eight – Acht
Nine – Neun
Ten – Zehn
Eleven – Elf
Twelve – Zwölf
German days of the week
Monday – Montag
Tuesday – Dienstag
Wednesday – Mittwoch
Thursday – Donnerstag
Friday – Freitag
Saturday – Samstag
Sunday – Sonntag
German months of the year
January – Januar
February – Februar
March – März
April – April
May – Mai
June – Juni
July – Juli
August – August
September – September
October – Oktober
November – November
December – Dezember
#2: Change the Usual Way You Pronounce Your Vowels
In general, German vowels are pronounced higher in the throat than English vowels. If you say "father" in English, you'll notice that the long "a" sound comes from relatively low in your throat. If you were to say "father" with a German accent, it would sound a little more like a short "e". To do this, you just have to constrict your throat a little and try to pronounce the vowel from the back of your mouth, rather than down in your throat. This is the same principle you should keep in mind when pronouncing vowels in German.
If you'd like a detailed look at each german vowel, check out our article on how to pronounce German vowels!
#3: Change Your Pronunciation of Consonants to "The German Way"
Learning the basic rules of German pronunciation is the key to getting a good accent. Here are our tips on what pronunciation to focus on in order to get a natural German accent.
Pronounce the letter "w" with a "v" sound
Do you know how to say "BMW" with a German accent? While English speakers say "bee-em double-U", a German would say "beh em veh". Yes, in German, the "w" is pronounced like a "v"! This sound is very common in German, even in very basic words, so if you make this change in your pronunciation when you read or say German words, you will already be much closer to speaking with a German accent. To start learning this aspect of German accents, try practicing with the simple German words with W below.
| | | |
| --- | --- | --- |
| wir - we | wann - when | entweder (...oder) - either (...or) |
| Woche - week | warum - why | sowohl (...als auch) - both (...and) |
| werden - become / will | was - what | weder (...noch) - neither (...nor) |
| wollen - want to | welcher - which | obwohl - although |
| wissen - know | wer - who | während - during |
| zwei - two | wie - how | weil - because |
| zwanzig - twenty | wo - where | zwischen - between |
| Willkommen - welcome | wenig - little | wieder - again |
| Winter - winter | weiss - white | Wecke - alarm |
| Welt - world | Mittwoch - Wednesday | waschen - wash |
| etwas - something | würde - would | Wissenschaft - science |
Pronounce the letter "v" with an "f" sound
Since the letter "w" is pronounced with a "v" sound, what happens to the actual letter "v" in German? Well, except for foreign words, such as "die Vanille" or "die Vase", the letter "v" in German is pronounced like our English "f" sound. This sound is a little less common in basic German, but you will see it a lot once you reach the intermediate and advanced level, so start your studies off on the right foot and learn the correct accent right from the start! Here is a chart with basic German words with "v" below for you to practice your German accent.
| | | |
| --- | --- | --- |
| Vater - father | vier - four | viel - a lot |
| Vogel - bird | vierzehn - fourteen | von - of / by |
| vielleicht - maybe | vierzig - forty | vor - in front of / ago |
| verrückte - crazy | verdienen - earn | bevor - before |
Pronounce the letter "s" with a "z" sound when necessary
If there is a single letter "s" at the beginning or in the middle of a German word, for the most part, it is pronounced like a "z". So that means that the name Sandra is actually pronounced "Zandra" in German! And the word "also" (so/thus) is read like "alzo". Keep in mind this rule doesn't apply for the letter "s" at the end of a word. So "Haus" is still read the same way as "house" — but the plural "Häuser" is pronounced "Hoyzer!". Likewise, words with a double "s", like "müssen" (must) will also be pronounced with a regular "s" sound. There's a lot to keep in mind here for just one letter, but take it slow, practice one word at a time, and you'll be a master of the German "s" in no time. Practice the "s" sound with these basic German words, and pay careful attention to if they have an "s" or a "z" sound!
| | | |
| --- | --- | --- |
| sie - she / formal "you") | sechs - six | sowohl (...als auch) - both (...and) |
| es - it | sieben - seven | sagen - say |
| das - the (neuter) | bis - until | sehen - see |
| dieser - this (masculine) | aus - out of | also - so/thus |
| sollen - should | seit - since | besonder - particular |
| sein - be | was - what | sehr - very |
| müssen - must | sondern - but rather | sich - oneself |
There are a few exceptions to this rule, but focus on these basics first.
Pronounce the letter "z" with a "ts" sound
Except for foreign words like "zoo", the letter "z" in German is pronounced with the same consonant you have at the start of "tsunami" or "tsar". That means that "Zentrum", meaning "center", is actually pronounced "tsentrum"! You'll find that this letter is extremely common in German numbers, as well as some other frequently used words. Try reading the German words below to practice your accent with this sound.
zwei - two
zu - to
zeigen - to show
letzte - last
zehn - ten
zwischen - between
zeichnen - to draw
zurück - back
zwölf
bezüglich - concerning
zahlen - to pay
zusammen - together
zwanzig
ganz - entire, all
jetzt - now
Zeit - time
the "teen" #s:
dreizehn
vierzehn
fünfzehn
sechszehn
siebzehn
achtzehn
neunzehn
multiples of 10:
zwanzig
dreißig
vierzig
fünfzig
sechzig
siebzig
achtzig
neunzig
Pronounce a German "r" by rolling it in your throat
If you'd like to pronounce the German "r" with a German accent, you should say it by rolling it at the back of your throat. This may be a little hard, because the English language doesn't have this sound – you can think of it like an English "gh" or "rh" sound but deeper in your throat. Try gargling some water and notice where it is in your throat: that's the spot where you should try to pronounce the "r", right at the top of the esophagus. This sound can be heard at the beginning of a word, at the beginning of a syllable, or after a consonant.
| | | |
| --- | --- | --- |
| Rom - Rom (name) | Büro - office | Bruder - brother |
| Ronald - Ronald (name) | darauf - (preposition) | krank - sick |
| reisen - to travel | Kellnerin - female server | Freund - friend |
Pronounce consonant sounds with the tip of your tongue
In general, German consonants at the ends of words are enunciated more than in English. Whereas a native speaker would barely pronounce the final "g", "d", and "b" in words like "pig", "dad", and "stub", a German would say them much more clearly, but pronounce them more like "pik", "dat", and "stup". So, we can see that in general, a German accent makes consonants at the ends of words both more audible and also change to a different vowel sound. This may feel a bit counterintuitive, so don't worry about getting this perfect right away, but start paying attention to consonants at the end of words when you listen to native speakers or check words in the dictionary.
"g" ending, "k" sound
"b" ending, "p" sound
"d" ending, "t" sound
Tag - day
Schlag - punch
Zug - train
Flug - flight
Krieg - war
Montag - Monday
Staub - dust
lieb - kind
gelb - yellow
Korb - basket
taub - deaf
halb - half
Bad - bath
Strand - beach
und - and
Abend - evening
Hund - dog
Bild - picture
#4: Learn the Special German Sounds and Their Pronunciation
How to pronounce Ä
You'll notice that the phonetic symbol for the short "ä" sound in German is the same symbol as for the short "e": /ɛ/. This is great news for you, since English has an extremely similar "e" sound too, so it will be easy to pronounce in the German accent! It's comparable to the "e" sound in "red", the "ai" sound in "air", or the "ay" sound in "says". For the long "ä" sound, just hold the sound for longer. You can practice your accent with the short and long "ä" vowel sounds with the words below.
| Short Ä | Long Ä |
| --- | --- |
| längs - along (a river, street, etc.) | während - during |
| Bäckerei - bakery | Ähnlich - similar |
| Hände - hands | später - later |
| Äpfel - apples | Mädchen - girl |
| Männer - men | Währung - currency |
| Bänke - benches | Nächste - next |
How to pronounce Ö
This sound doesn't exist in the English language, but it is fairly easy for English speakers to grasp. Start by saying an English "e" sound such as in the word "red", and round your lips into an "o" shape as you say it. What you'll get is the German short "ö". For the long "ö"., just hold the sound for longer! Try practicing this sound with the following words:
| Short Ö | Long Ö |
| --- | --- |
| können - to be able to | mögen - to like |
| zwölf - twelve | schön - pretty |
| plötzlich - suddenly | Öl - oil |
| öffnen - to open | böse - evil |
| wörter - words | Löwe - lions |
How to pronounce Ü
Like the Ö sound, the Ü sound doesn't have a natural counterpart in the English language, but it is quite easy to understand how to pronounce it. Start by saying a long "i" sound, like in the word "beet", and round your lips into an "o" shape as you say it. And voila, you've just said the German "ü"! Practice the correct accent with these words.
| Short Ü | Long Ü |
| --- | --- |
| dürfen - to be allowed to | für - for |
| müssen - must | über - over |
| fünf - five | bezüglich - concerning |
| zurück - back | Bühne - stage |
| würde - would | Mühle - mill |
| Schlüssel - key | üben - practice |
How to pronounce ß
After all these brand-new vowel sounds, it will be a relief to hear that you already know this last sound — it is a regular "s" sound! The ligature ß, called "Eszett" or "scharfes S", is another way to write "ss" (a double "s"). The real tricky thing here is knowing when to use it in spelling — but like everything else in learning a language, this is best learned gradually and with practice and time.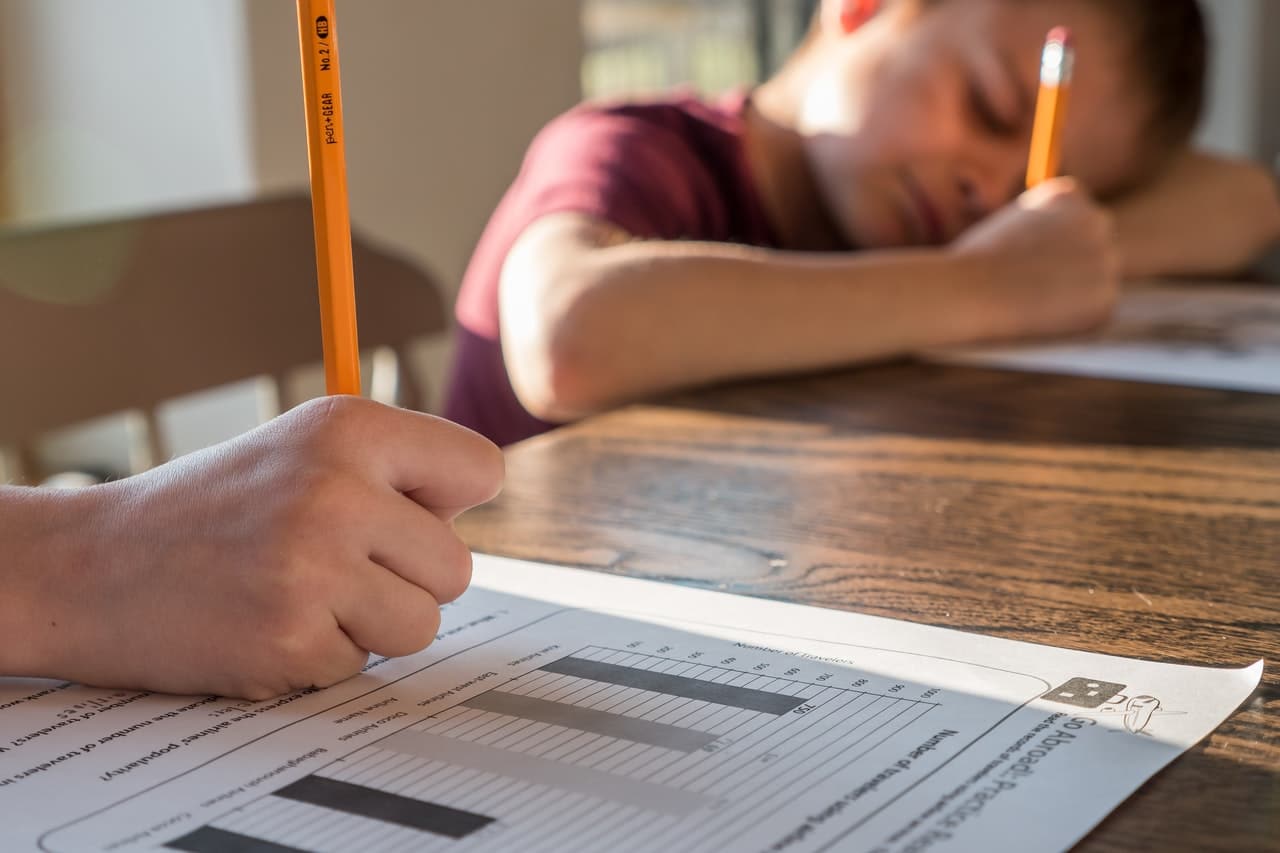 Improve Your German Thanks to Global General by GlobalExam
Now that you've learned and practiced the components of a good German accent with basic German words, it's time to move on to practicing with sentences! It's best to practice with useful sentences you can use often in your German interactions so that you can keep practicing and focus on practical language that will really help you to communicate better. And for this, the very best solution is Global General!
Global General is an e-learning method developed by GlobalExam to help beginners and intermediate students learn real-life German (and four other languages too: English, Spanish, French, and Italian), easily and online.
Global General divides these languages into levels based on the CEFR standards and each level requires a minimum of 12 study hours to complete (except for English, which requires 25).
With Global General, you can learn German that is both practical and effective for communicating. Here are more details on what we can offer you:
Flashcards to help you train your memory and learn both the meaning and correct pronunciation of new German vocabulary;
Simulations to help you practice German communication in real-life situations;
An interesting "did you know" section that teaches you facts about the German language and culture;
5000 detailed corrections;
Personalised feedback from our dedicated language coaches;
Validation of the acquired competencies after every 5 simulations;
150 hours of unique content;
500 audio tracks to help you learn and practice correct pronunciation.
Why Global General Is the Key to Learning German
GlobalExam makes sure that students never neglect a crucial aspect of effective communication: correct pronunciation. Many other German courses teach German phonetics at the very beginning, then put all their focus on grammar and vocabulary for the rest of the course. But it is vital to keep paying attention to and practicing great pronunciation in order to make sure that your new German skills are truly useful in real-life situations. That's exactly what you'll get with GlobalExam's Global General program, with over 500 audio tracks and personalized feedback from our team of expert German language coaches.
Do you want your German studies to be truly effective and well-balanced? Sign up for Global General today!