If you are learning Italian, you should definitely use the support of grammar books. Especially at the beginning, it's important to use reliable material to study the basics of grammar, but also intermediate and advanced learners should study grammar in books. Why? We'll tell you in this article! Here's what you'll discover:
Why it's important to study Italian grammar with grammar books;
The best Italian grammar books for beginners;
The best Italian grammar books for intermediate students;
The best Italian grammar books for advanced students;
How to learn Italian grammar online with Global General.
Read on to find out which grammar book you should buy to learn Italian!
Why It's Important to Study Italian Grammar With Grammar Books
As we mentioned above, studying grammar in books is really important. Indeed, especially at the beginning of your learning adventure, you need to create solid basis: if you learn grammar the wrong way, it will be very difficult to unlearn it and get rid of the mistake. So, you'd better study in reliable grammar books and learn Italian grammar properly from scratch.
Moreover, if you buy a book, you will also be able to consult it if you have any doubts. It will be a useful handbook that you can refer to anytime.
Italian grammar can be pretty complicated, so it's important to follow a structured method that helps you memorize and understand it properly. Grammar books are the perfect choice: they are reliable, professional and easy to understand. Many of them also come with exercises (or come with a practice book).
If you don't use a grammar book, you risk missing something: some rule, exception, tip, etc, that you can't know if you don't read it somewhere. You'd better choose a comprehensive method, to be sure you aren't missing important information!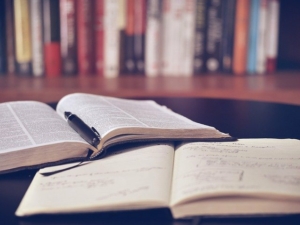 List of the Best Italian Grammar Books for Beginners
If you are just starting out learning Italian, grammar books are essential. If you want some help to choose a reliable book, check out our list:
Practice Makes Perfect: Complete Italian Grammar
The first book we want to introduce to you is "Practice Makes Perfect: Complete Italian Grammar". It is divided into 20 chapters, each representing one major topic. This comprehensive guide covers all aspects of Italian grammar that you need to know. This grammar book also includes exercises (with corrections). It also includes audio recordings, flashcards, and IT-EN and EN-IT glossaries. Another useful feature in this book is the Grammar in Culture section, which focuses on how grammar influences the spoken language.
Complete Italian Grammar Review
This handbook offers a complete overview of grammatical terms, parts of speech, and how they work together in the Italian language. It explains the basics of Italian pronunciation, spelling, and sentence structure. A special feature is a series of "Culture Capsules", describing interesting aspects of Italian culture, and supplemented with a bilingual glossary. Exercises with answers are presented at the end of each chapter, and at the back of the book you can find useful word lists and verb charts.
Italian Grammar for Beginners
If you are looking for a grammar book specifically created for beginners, "Italian Grammar for Beginners" is perfect for you! It includes 25 beginner-level Italian grammar lessons with easy explanations. It also comes with a workbook with more than 250 grammar exercises: after each lesson you can put yourself to the test and verify your competencies. The audio tracks will help you improve your pronunciation and listening comprehension: the audios are recorded by a native Italian speaker.
Italian Grammar Drills
This book includes 19 chapters and it covers all basic grammar topics as well as vocabulary, idioms, verbal expressions, etc. Each chapter is full of exercises with the answers at the end of the book. It also includes some expressions, their usage and extra information on how to use them. A beginner would find plenty of new useful words, idioms and expressions.
Italian All-in-One For Dummies
This handbook offers a valuable reference to all aspects of the Italian language: grammar explanations, audio tracks, exercises, vocabulary, and so on. A website allows you to download audio tracks for more practice opportunities, as well as additional content empowering you to speak Italian like a native.
The Best Italian Grammar Books for Intermediate Students
Are you an intermediate learner? Here are 5 Italian grammar books you should check out:
Schaum's Outline of Italian Grammar
This book is structured into ten chapters that include all of the main grammatical parts, followed by a verbs chart and answers to the exercises. The book goes deeply into grammar, and is recommended to intermediate or even advanced students. Each lesson has a lot of exercises and each major chapter has a review section. All of the answers are provided at the end of the book.
Italian Tutor: Grammar and Vocabulary Workbook
This interactive book features grammar and vocabulary sections.
It contains grammar explanations with exercises, visuals and infographics for extra context and practice, tips to help you to understand language rules and culture points, vocabulary, reading and writing sections. It is dedicated to students from A2 Beginner to B2 Upper Intermediate level of the CEFR.
Sos Italian Grammar B1-B2
Sos Italian grammar B1-B2 is a comprehensive guide that will help you learn intermediate Italian grammar. It includes all the aspects you need to know at levels B1-B2. Each chapter deals with a specific grammatical topic and includes clear explanations and examples. The topics covered include compound pronouns, simple and contracted prepositions, the subjunctive, conditional clauses, ci and ne, indirect speech, etc.
Soluzioni: A Practical Grammar of Contemporary Italian
This book combines grammar explanations and countless exercises. It offers a complete grammar guide, 650 graded practice exercises with an answer key for self-assessment; extensive examples, material from Italian media and literature, with vocabulary notes and linked exercises to show how grammar works in practice, a glossary of grammatical terms.
Ultimate Italian Beginner-Intermediate
This course is dedicated to beginners and intermediate students and includes 40 lessons with dialogues including idiomatic expressions, English translations and explanations of Italian grammar and usage, pronunciation, vocabulary, and cultural notes, quizzes and review sections to check your progress, a complete summary of Italian grammar, and verb charts covering all major tenses, an extensive two-way glossary.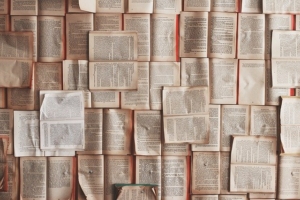 The Best Italian Grammar Books for Advanced Students
Let's take a look at the Italian grammar books for advanced students!
Ecco!: An Introduction to Advanced Italian
ECCO! includes all major points of Italian grammar, with special attention to those areas that appear more foreign to English speakers. Emphasis is also placed on vocabulary. It also includes about 1,000 Italian idioms and lists all irregular verbs. It's the perfect choice for advanced learners.
Practice Makes Perfect Advanced Italian Grammar
This innovative book is dedicated to advanced students of Italian who have the foundation of good language skills and want to take their knowledge to the next level. It focuses on more sophisticated grammar topics that are essential to constructing longer, more complex sentences. They especially highlight more troublesome areas.
The Ultimate Italian Review and Practice
This comprehensive guide covers all the elements of Italian grammar. Each grammatical concept is clarified and then illustrated with lively example sentences, with more than 350 exercises contextualized to ensure relevance to practice conversational and writing requirements. It also presents vocabulary and expressions, cultural notes and audio exercises and quizzes.
Sos Italian Grammar C1-C2: A simplified advanced Italian grammar
"Sos Italian grammar C1-C2" is an all-inclusive guide that will help you learn advanced Italian grammar. It covers all the aspects you need to know at levels C1-C2. Each chapter deals with a specific grammatical topic and offers many explanations and examples. The topics covered include conditional clauses, cleft sentences, dislocation, the passive, indirect speech, and many more.
Advanced Italian Step-by-Step
Dedicated to advanced learners, "Advanced Italian Step-by-Step" begins with a quick review of the key grammar basics and then moves on to more advanced topics you need to know to really master Italian. It is rich with explanations of essential rules and concepts, key verbs and vocabulary, countless exercises and interesting readings!
How to Learn Italian Grammar Online With Global General
Global General is an e-learning method developed by GlobalExam, tailored for beginners and intermediate-level students to learn Italian completely online. Global General offers 5 languages: Italian, English, Spanish, French and German. Every language goes from the A1 to the B2 level, according to the CEFR standards. Here's what's included in our comprehensive program:
Flashcards to help you learn new vocabulary and train your memory in a fast and fun way!
Simulations to practice all of your language skills in real context, for all the competencies, through speaking, reading and listening exercises;
Exercises for grammar, vocabulary and listening comprehension;
A "did you know" section to deepen your knowledge of the language;
5000 detailed corrections in your language;
Personalised feedback from our native-speaking coaches;
Online conferences with our native coaches, with a practical component where you'll be required to complete some exercises and you'll be given personalized corrections;
Validation of the acquired competencies every 5 simulations with certificates;
Scores for every exercise to help you understand your level and progress;
150 hours of unique content and 500 audio tracks.

With Global General you will be able to learn Italian grammar at your own pace, with a dynamic yet professional approach! Choose a method that guarantees results — choose Global General!
Sign up on our website and start learning Italian grammar today with Global General!