You want to register for the KET but you don't know where to start? You are on the right page!
In this article you will learn:
How to register
Where to sit in for the exam, and when
How much it will cost
How to get prepared with GlobalExam and ace your KET exam!
So if you are thinking about taking the KET, don't look any further.
Let's dive right in!
How to register?
Find your local center
First, you will need to find an authorised exam center in your area. There are over 2,800 centers in 130 countries around the world, so it should not be a problem! You can find the locations and contact details of every exam center on the official Cambridge English website.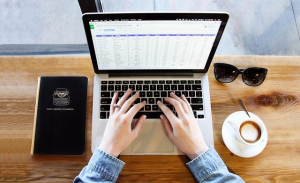 Contact your local center
Once you have found your nearest exam center, you will need to decide if you want to take the Paper-based or Computer-based version of the exam. The dates and times may vary depending on this choice. 
Once you have decided which version of the test you are going for, all you need to do is contact the exam center in order to book your exam. You can call them or send them an email, and they will answer all your questions and make sure you can book and take the KET in the best conditions. 
What are the dates and times?
It is important to mention that these dates may be changed in the future, as the situation makes things unpredictable.
In any case, you will need to confirm the dates and times with the exam center of your choice before booking the exam. 
How much will it cost?
In all cases, exam centers set the price of the test, therefore you should contact the center of your choosing directly. To give you an approximate number so you can plan the budget, you can expect paying around 120€.
How to get prepared with GlobalExam?
At GlobalExam, we are specialized in language exams preparation. Our goal is clear and simple: to help you and support you in your KET exam training. It is essential to be well prepared, and we all know how difficult it is to keep motivated and disciplined while studying from home. Managing your time, developing a study plan alone and sticking to it are one of the biggest challenges when preparing for a language exam.
Before deciding on what areas to focus on (reading, writing, listening…) it is advised to know what is your current level of English. For this, you can use our evaluation test – for free – and then try our exercises specifically designed to help you get prepared for the LanguageCert. You also have access (and it is also free) to Vocabulary and Grammar study sheets, to help you memorize the basics. 
What about our Premium Plans offer?
Our Premium Plans give you access to individualized study plans based on your exam date to help you monitor your progress in a clear and effective way. To make it easier for you in terms of organization, we also provide progress tracking with clear statistics to help you target your areas of improvement.
The Premium Plans on the platform are very cost-effective and a strong ally in your KET preparation. Their prices vary depending on the period of time you would like to practice for: one week, one month, three months or a year.