What are the best books to study B2 First?
Choosing the best study materials for you is a really important decision. You have to decide if the format, language, skills it covers, and cost are all what you need….or can pay. Here are a few suggestions of books that can help you develop your skills for B2 First.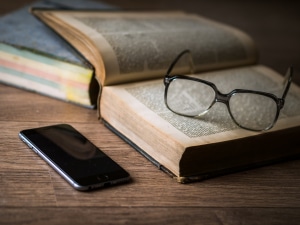 1. Objective First
Objective First is by Cambridge Publishing and is a really nice book if you want language and exam skill practice. It is official test preparation materials and you can get a student book, teacher book, and CD-ROM with extra activities one it. The books had 24 units for you to work through covering a range of topics. Many of the pages have exam advice, writing, tips, and review sections. It is aimed at upper-intermediate level of English. You can buy it on the Cambridge website for around £32.
2. First Trainer
First Trainer is also by Cambridge Publishing and is a book you should really think about getting. It won't help develop your language or exam skills but you can practice them. It contains six full practice exams and you can put yourself under test conditions to see how you do. It also has exam advice sections, grammar activities, and answer keys with model writing answers for you to review.
3. Common Mistakes in First Certificate…. and How to Avoid Them
A nice book to have is Common Mistakes in First Certificate…. and How to Avoid Them. This is really useful. The content for the book somes from an analysis of thousands of FCE papers. You might find some of the language mistakes, writing style or common writing errors in here. This book gives you guidance on how to avoid making the same mistakes in the exam as many others do. It also provides clear explanations and FCE-style activities for you to complete.
4. Macmillan Publishing
Macmillan Publishing have a series of graded readers that would be useful to get you reading. It is a nice way to practice reading, learning vocabulary, and being exposed to different styles. Unlike normal graded readers for language learners, these books have been adapted specifically for candidates wanting to take the FCE exam. The titles of the book are shortened versions of famous novels or film companions, such as Touching the Void, Vanity Fair, Jurassic Park etc.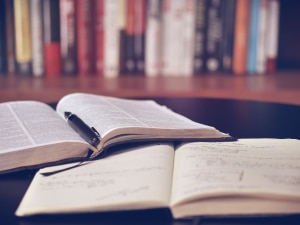 5. GlobalExam
Another option, which isn't a book, is to study online. This is sometimes nice to have in companion with a physical book. There are many apps and online exam preparation providers out there and you should take a look at their websites and materials very carefully, to see if it is what you need. One provider, GlobalExam, provides its subscribers with many different learning materials from grammar activities to full practice tests. They are a good success rate with helping language learners achieve score they need. The programme also has a nice feature where you can track the progress of your own learning. Start training now with a free trial of the platform.
Whichever book you decide on or if you choose online materials, go take a look at them (visit the bookshop or sign up for a trial version) before you pay anything. You might think it is good and then when you sit down to study it might not be what you need.
Good luck studying for B2 First!