Whether you want to live in the US to study, work, or move there permanently, the process is not simple. You're either going to need a Green Card or a Visa and the process of getting one hinges especially on your English proficiency.
Not only that, but you might be confused about the TOEFL requirements if you have a Green Card.
We'll be going over all of these questions and also show you how you can get a high TOEFL score!
Read on to find out!
The TOEFL IBT Exam: Brief Presentation and Overview
The TOEFL stands for "Test of English as a Foreign Language," and as its name suggests, it is designed to measure the linguistic abilities of those who speak languages other than English. It is used in the admission process to universities all over the world, including in the USA, company recruiting departments, as well as the US Bureau of Consular Affairs to issue work or stay visas to the USA.
Your TOEFL score is your certification of English abilities in the four main language skills: Listening, Reading, Writing, and Speaking. The entire TOEFL iBT test lasts four hours.
Scores are given on a scale of 0 to 120. The score you need depends on the requirements of the body requesting it, but once you know your goal score, you'll have a clear picture of how you should prepare for the TOEFL test well in advance.
Now that you know briefly what does this exam consist of, if you're wondering why should you take the TOEFL, we've got plenty of reasons for you down below!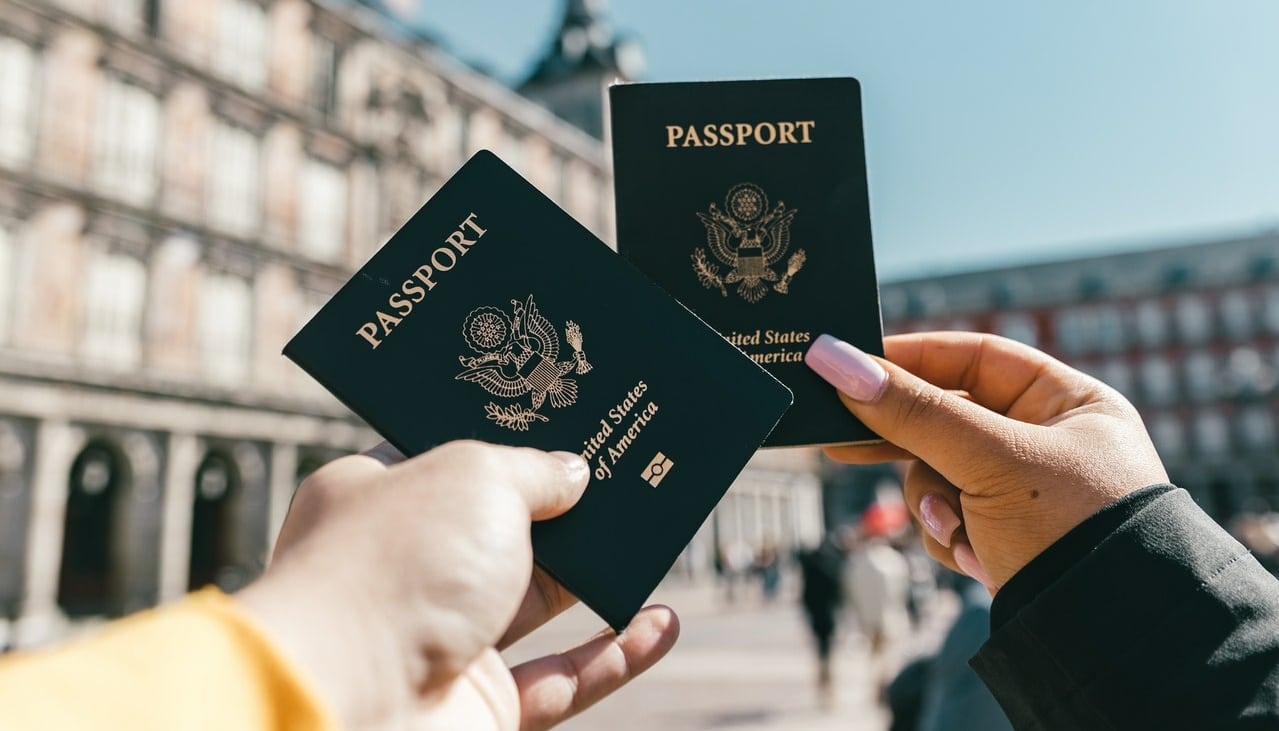 Do I Need to Take the TOEFL if I Have a Green Card?
There are two points to take into account when answering this question:
I. You wish to study in the United States
Instance #1: You are about to get your Green Card
You're about to receive your green card — excellent! But until you are holding your green card in your hands, you still have the status of an international student. So if you wish to apply to an American university before you receive your green card, you will have to do it as if you didn't have a green card at all.
This means you will have to pay the international student fees, ask for a student visa (which won't be needed anymore once you have your green card), and yes, take the TOEFL exam!
This process is not only longer and more complicated, but it can actually conflict with the process of obtaining your green card. So if you're going to receive a green card soon, we advise you to wait until it arrives. In the meantime, you can start getting your application ready and research what admission rules there are for green card holders — just keep reading to find out what they are.
Instance #2: You already own a Green Card / You have just gotten a Green card
If you have a green card, applying to American universities will be much easier for you. You won't have to ask for a student visa, you will have lower tuition fees, and you can often apply for local financial aid. But what about the TOEFL Test — do you still need to take it if you have a green card?
Well, unfortunately there is no clear and definite answer to this question. Each university has different admission rules — some don't require any English proficiency proof at all from permanent residents; others require a TOEFL Test score even from green card holders.
These rules might depend on factors like how long you've had your green card, what language was spoken at your school or home, and to which field of study you're applying. For example, even green card holders are nearly always required to take the TOEFL when applying to medical school in order to prove they can read medical charts and communicate well with patients.
To complicate things further, English proficiency requirements are not always easily found on university websites. Be prepared to spend a little time doing research on the university website, and try contacting the admissions office to confirm what you find. Make sure you speak to someone who is a specialist in the enrollment process, as even university employees themselves may be confused or not properly informed about when the TOEFL test is required.
In short, there will certainly be universities that will accept green card holders without a TOEFL test, but if you have your heart set on a specific institution, make sure you double check their particular set of admission rules.
II. You wish to work in the United States
Instance #1: You are about to get your Green Card
When you're waiting for your green card, it's only a matter of time until you receive it. But in the eyes of the U.S. Immigration Office, there are two types of people: those with a green card, and those without.
Until your green card actually arrives, you fall into the second category, which means it's the same as if you didn't have a green card at all. In order to work in the U.S. without a green card, you would need to obtain a work visa. Therefore the TOEFL is required in order to get a job or a work permit if you do not have a Green Card.
Instance #2: You already own a Green Card / You have just gotten your Green Card
According to the USCIS website, if you have a green card you can "work in the United States at any legal work of your qualification and choosing." In other words, apart from a few exceptions due to security reasons, you can apply for any job in America just like a U.S. citizen. Your acceptance will then only depend on your application and interview process.
So in this case, the question of whether or not you need a TOEFL Test score depends on your particular employer. Many companies can assess your English communication skills directly during the job interview, but some organizations might have set rules regarding proof of English proficiency. It's best to inform yourself about the particular companies you're interested in applying to.
If you cannot get a Green Card at all, you can always try getting a visa. Therefore, we will be going over the types of visas available for you to get in the rest of this article.
What Are the Different Types of US Visas That You Can Get?
Before you even start packing your bags, you must have a visa that allows you to study, work, and/or live in the USA. Visas are granted by US consulates all over the world.
There are three different types of visas available for citizens of most foreign countries:
F1 Student Visa
J1 Exchange Visitor Visa
M1 Vocational/Non-Academic Visa
What Are the Steps to Follow to Get an F1 Student Visa?
Universities offering undergraduate and graduate programs require you to have an F1 Student visa. In turn, before you can apply for your US student visa, you'll need to have a letter of acceptance from an accredited American university in hand, which will require you to prove your English proficiency with a test such as the TOEFL. The TOEFL step is not required for those who are US citizens or permanent residents (holders of a Green Card).
If you are not a U.S. citizen and don't own a green card, you will need to get a student visa to enroll at an American university or college. Here is how the student visa application process works, based on the Bureau of Consular Affairs:
1. First, you apply to a school in the United States. Once your application is accepted, you will be registered in the Student and Exchange Visitor Information System (SEVIS) and you'll receive the I-20 Form from the school you applied to.
2. Next, you must apply for your student visa (usually F1) at a U.S. Embassy or Consulate. In addition to the I-20 form, a visa application requires the Online Nonimmigrant Visa Application (DS-160 form), a photo, a valid passport, an application fee payment receipt, and an interview. You may also need to provide proof of sufficient funds to finance your stay, motivation to return back to your home country after your program ends, your previous academic education, and any standardised test scores required by your U.S. school.
This is where the TOEFL Test score comes in — as you can see, it's not a requirement of the Bureau of Consular Affairs itself, but rather it may be a condition of acceptance at the school you're applying to in order to receive the I-20 form.
Therefore, if your school requires proof of English proficiency such as the TOEFL Test, it'll be one of the first things you need to do in your university and visa application process. This is therefore something you should check with your school before you apply.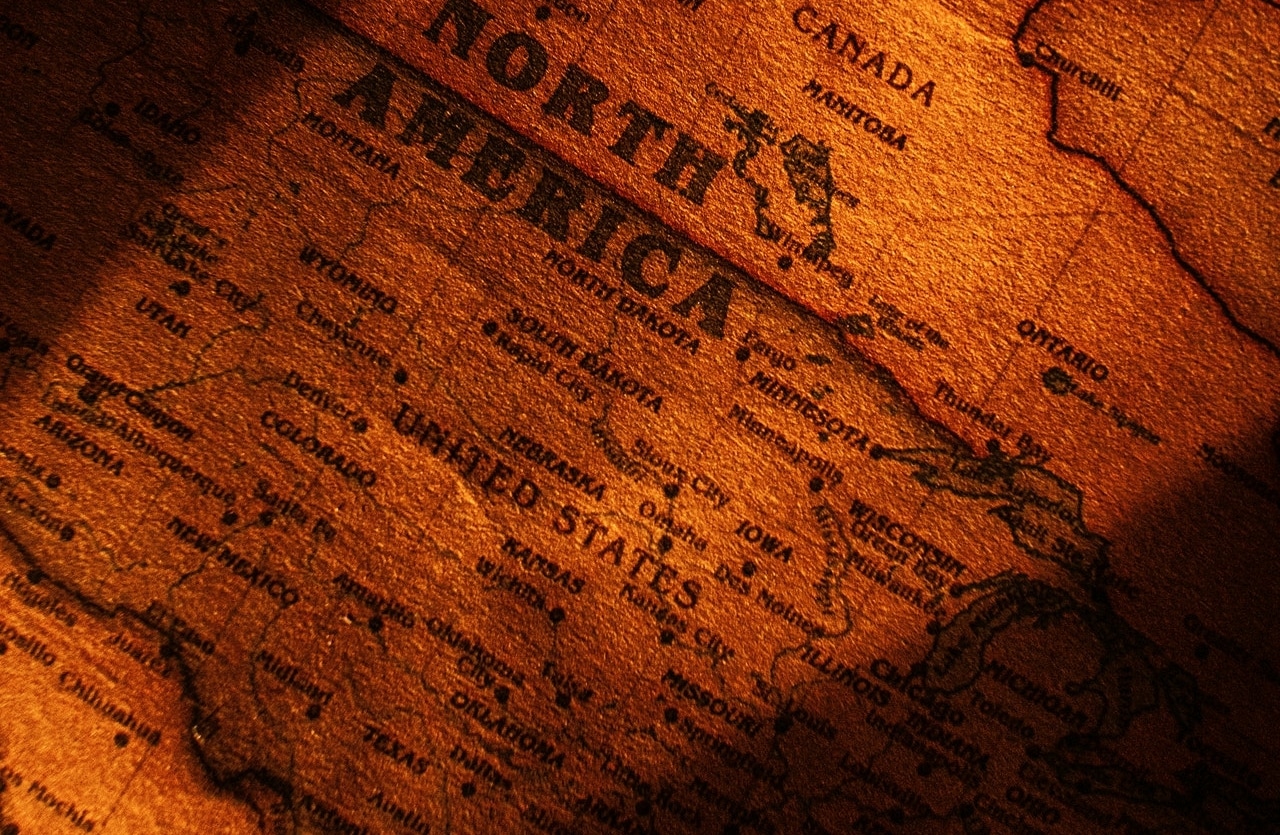 The TOEFL Exam for Getting the J1 Exchange Visitor Visa
The J1 Exchange Visitor visa is similar to the F1 Student visa but is meant for students, guest scholars, or lecturers to pursue a short course of study with a substantial portion of the funding coming from the host institution. J1 Exchange Visitors need to have sufficient English language skills to take part in the program and to get by on a day-to-day basis in the US.
The language requirement is set by the US Immigration department and is used in the application process for the J1 visa. The good news is that the TOEFL is one of the tests accepted by US immigration authorities when evaluating your visa application! You'll need to have at least a 79 on the TOEFL iBT.
The TOEFL and the M1 Vocational/Non-Academic Student Visa
Finally, we have the M1 Vocational/Non-Academic Student visa. The main difference with this type of visa is that it is for students enrolled in non-academic programs (other than language training) or "vocational study" programs generally known as mechanical studies, technical studies, which include but are not limited to the following courses: dance, cooking, music, photography, art, design, flight courses or cosmetology courses, for example.
Once again, after being accepted to a program, you'll need to apply to get a visa and certify your English language proficiency by submitting your score on a test such as the TOEFL.
Get a Top Score on the TOEFL by Preparing With GlobalExam
If you're traveling or moving to the United States, all the things you have to do might be seeming a little daunting right now, especially if you need to take TOEFL. But don't worry, thousands of people just like you have already gone through this process, and soon you too will be ready for your American adventure — especially if you have a little help from us!
GlobalExam is the only elearning platform 100% dedicated to language exam preparation, offering the singular opportunity to practice for any of 27 popular official language exams — including TOEFL of course! — under real exam conditions. Once you sign up for an account with us, you'll have access to GlobalExam's platform with over 30 000 practice test questions and answers created by language certification experts.
You can use our "exam mode" to practice the test under exam conditions or focus on a particular section on the exam in the "training mode". Our revision sheets will clarify any questions you might have about vocabulary and grammar relevant to the test. As you practice, you will have personalized statistics to track your progress and help you focus your energy on your biggest weaknesses for the most efficient progress.
Don't leave your application success up to chance — give yourself the best preparation possible and sign up today for GlobalExam!