Nowadays, our phones follow us everywhere we go. It is certain that you're currently no more than an arm's reach from your phone as you're reading this right now! This little modern marvel is essential in our day-to-day lives, but when it comes to the TOEIC, our electronic companion isn't welcome.
On the other hand, connected devices, including your trusty mobile phone, can be a wonderful way to prepare for the TOEIC on the go. This article explains what items you can, must, and cannot bring with you on the day of the TOEIC Listening and Reading test. Plus, we'll look at how your mobile phone can be an invaluable tool leading up to your test by preparing for the TOEIC wherever you may be.
These are the do's and don'ts of mobile devices when it comes to the TOEIC. Follow along and find out how your phone can be a wonderful aid to achieve your TOEIC goals, and when it's time to put your phone away.
Electronics and the TOEIC Listening and Reading
The TOEIC is produced exclusively by ETS Global, which dispatches the testing materials to hundreds of authorized testing centers all over the world. The test is designed to be standardized, which means that the same test is given in all of the TOEIC testing sites at the same time. This ensures that the TOEIC is given fairly to all candidates on any given testing date and that the tests and answers are stored physically rather than electronically. However, standardization does have some significant security risks when it comes to protecting the integrity of the TOEIC.
While it may seem old-fashioned, giving the TOEIC Listening and Reading test on paper is the most secure way of avoiding electronic cheating. Yes, the TOEIC is given entirely on paper and requires no computers or other electronic devices. Indeed, given how pervasive electronics are in our everyday lives, there is a real risk of the testing materials and answers to be intercepted electronically, leading to compromised tests and, more importantly, your test results run the risk of being invalidated.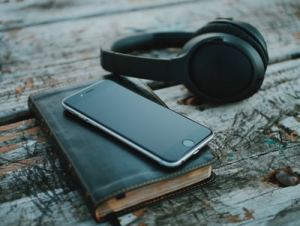 Which items you need (and don't need) on the day of your TOEIC
ETS Global sets very strict guidelines about what objects you can and cannot bring with you on the test day. Prohibited items include, but are not limited to:
Purses, pocketbooks, or backpacks
Cell/mobile phones or mobile communication devices of any kind
Watches with alarms (it's best not to bring a watch at all; all testing rooms will have a clock to track your time)
All books and other written materials – including dictionaries, of course!
Food and drink (exceptions apply for those with special medical restrictions)
Calculators
Listening devices, recording or photographic equipment, or any electronic devices at all
In fact, it's probably easier to remember the items you need to bring with you! The list is very short and simple:
Two forms of valid photo identification
Two #2 (HB) pencils with good erasers
Don't forget that all these restrictions are in place in order to ensure the integrity of the test procedure and, ultimately, your TOEIC score.
Mobility as a tool for TOEIC test preparation
We're sure that you want to do everything you can do to prepare for your TOEIC so you will get your ideal score. While mobile phones aren't welcome on the day of the test, your phone can be a precious tool to train for the test. Leading up to the test day, use the potential of your phone to the fullest!
Preparation includes familiarizing yourself with the TOEIC format and timing, practicing the skills required for each section of the test, learning which test-taking strategies will serve you best, and working on your general English language skills to boost your chances at success. GlobalExam offers a platform giving you access to all of this in a comprehensive TOEIC preparation program.
Prepare yourself to the test with GlobalExam
With GlobalExam, you'll have access to full training modules to work on these skills, TOEIC-specific grammar and vocabulary revision files, and a personalized statistics function so you can track your progress. Set your goal score and try to gain points as you practice to achieve it; it's almost like a game! Of course, taking a mock TOEIC exam is an essential step in your preparation, and GlobalExam offers several practice tests so you can get the full TOEIC experience well ahead of your test day. We have written an article that provides all the best websites to help you study your TOEIC test.
GlobalExam's intuitive, simple interface is easy to navigate, and the best part about the platform is that it works perfectly on any mobile phone and other devices. That way, you can practice your TOEIC skills on the go:  read on the road, correct your work in a café, listen and learn as you lounge at the pool, or even train on the train!
More information on the TOEIC that might help: