In this post, you're going to learn about studying for the TOEIC test online.
This guide will cover:
The best methods for studying online and offline
How you can prepare with GlobalExam
Ways to study online for free
So, if you're looking to find out more about studying for the TOEIC, this is the article for you.
Let's get into it!
What's the best method for studying?
The TOEIC exam tests your English proficiency across speaking, listening, reading, and writing, so it's important to do some serious preparation for the test before the big day.
Once you've registered for the exam, it's up to you how you go about studying for it. The good news is that there are many resources available both online and offline to suit your preferred revision method.
If you're more comfortable with traditional learning methods, you may prefer enrolling on an in-person course or following a textbook independently at home.
For a more dynamic approach to studying, we recommend trying an online method, such as a virtual course or an e-learning platform. Preparing for exams online is now easier than ever, and it comes with a lot of advantages because you can now even study on your phone.
Online studying allows you complete flexibility in when and where you do revision, how long you study for and when you take a break. What's more, today's sophisticated e-learning platforms allow you to develop your speaking and listening skills in a way that you can't with a traditional textbook. Some even offer the possibility of tracking your revision progress with a detailed breakdown of your performance.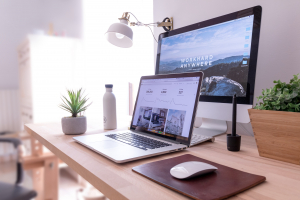 Top tips
However you go about studying for the TOEIC test, it's a good idea to approach your learning with some clear goals. Here are our top tips for studying:
Identify your English level before you begin studying: what are you strong and weak points?
Make sure you fully understand the format of the TOEIC test and what will be expected of you
Make a revision plan and stick to it to avoid cramming at the last minute
Try immersing yourself in English-language media, such as films, websites, and news
Try practicing with a native English speaker
Preparing for the TOEIC test with GlobalExam
When it comes to online learning, GlobalExam has a huge range of TOEIC-specific learning materials adapted to your level. Whether you're studying online as a complement to an offline method or focusing your efforts on e-learning, you can find the best resources on GlobalExam to suit the time, pace, skills and level you're working with.
GlobalExam is a specialist in TOEIC training, providing high-quality resources to help learners improve their English using exercises and tests that mirror the real TOEIC exam experience.
If online learning is the right method for you, you can take advantage of our Premium resources to ensure a solid score when it comes to test day. By subscribing to a Premium account, you can unlock our full range of revision materials, exercises, exams, and study tools, including:
200 corrected training exercises
5 graded mock tests under real exam conditions
390 study sheets
An assessment test (including the possibility to retake)
Statistics and corrections for tracking your progress
With GlobalExam's Training Mode, you have the possibility to practice for the Reading and Listening components of the TOEIC across a range of activities, moving at your own pace. The exercises are designed to be like the content of the real TOEIC test, so that nothing is left to surprise on test day.
Our study sheets and revision materials cover all of the grammar, vocabulary and topics that you might need for the test. With our handy search function, you can go straight to the materials that will most help you improve on your weak points.

Once you've got a little revision under your belt, there's no better way to prepare for the TOEIC than by taking a mock exam against the clock.
Free online learning resources
Learning online is becoming easier and more accessible today, but many courses and resources come with a significant cost. If you're preparing for the TOEIC test on a budget, no fear! There are plenty of free online resources to help you attain your goals, or at least to start you on your journey.
Preparing online with ETS TOEIC
The TOEIC test was devised by the US-based ETS (Educational Testing Service), who provide a small range of free, online resources to help prepare for the TOEIC test.
A good place to start with your preparation might be by taking a free assessment test to gauge your level, accessible through their website. Once your revision begins, you can take advantage of the following ETS resources:
ETS TOEIC webinars and online demos
Online preparation courses
The ETS TOEIC online course is tailored to prepare students for the Listening and Reading components of the exam, from high beginner to advanced level. Representing approximately 90 hours of self-guided learning, the course is built around 24 topic-based units, covering similar material to the official TOEIC test itself.
Preparing online with GlobalExam
If you would like to try e-learning for the first time or are curious to see what GlobalExam has to offer, you can start by creating an account for free by simply choosing your login details and telling us which language and test you are preparing for.
With a free account, you can access a limited TOEIC training package that includes several practice exercises across the Listening and Reading components of the TOEIC exam. This free taster will give you a good idea of the kinds of resources GlobalExam has to offer and whether online learning is the right method for you before committing to a paid subscription.
Now that you know the best ways to prepare for the TOEIC, there's no time like the present for getting started!