The DELE exam (Diplomas de Español como Lengua Extranjera) is a diploma of Spanish as a foreign language and is a globally recognized certificate of Spanish proficiency. As well as taking the test in Spain, students can participate in the exam from over 100 countries. Every year, more than 60,000 examinations are taken by candidates in more than 800 examination centres. The DELE is open to anyone who is a native from a non-Spanish speaking country and since 2015 Spanish natives and learners alike can take part in it.
Sign up on GlobalExam and hit the DELE score you need!
What are the different levels of the DELE test?
Each candidate must choose which level they wish to be examined on, from A1 to C2, according to the CEFR (The Common European Framework of Reference for Languages):
Level A1 – Breakthrough, entry level.
Level A2 – Waystage, Elementary.
Level B1 – Threshold, Intermediate.
Level B2 – Vantage, Upper Intermediate.
Level C1 – Effective Operational Proficiency, Advanced.
Level C2 – Mastery, Highly Advanced.
The exams are separated into six levels correspondingly. Levels A1 and A2 assess competency in the basic of Spanish and show an ability to communicate on general topics. Families, work, shopping and a few other common topics are part of these levels. The A2 exam lasts about 45 minutes longer. 
Levels B1 and B2 are a bit more challenging. They deal with understanding texts and surviving in situations that might occur when traveling and they test your writing skills on relatively simple topics. They also test the ability to express thoughts and opinions. They include the grammar and vocabulary component of the DELE exam which are also in C1 and C2 levels. Again, the B2 level is longer by about 30 minutes.
Levels C1 and C2 are the most difficult exams and certify that those who pass have a high level of competence in the languages fluency. Candidates should be able to adapt their language to suit a variety of social situations and be able to express opinions and present arguments in discussions and do so whilst following cultural conventions.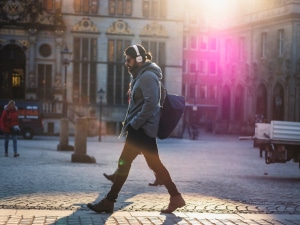 The C2 exam is significantly longer and candidates need to be highly competent and fluent in Spanish and be able to use advanced vocabulary and grammar structures and have more in depth knowledge of Spanish culture too. A minimum score of 20 is necessary for each of the three parts to pass the C2 exam. The C2 exam is thought by many to be one of the most difficult Spanish language exams available.
Students who want to find out their level of Spanish before taking the DELE exam should either do a placement test or try some past DELE tests to see how they get on.
Why take the DELE exam?
Some people take the DELE exam because it is a requirement for some university courses but there are other reasons too. For people who have already been studying Spanish for a while and want to have an official document to prove their skills, the DELE exam is more than suitable. Students who are planning a gap year in a Hispanic country and want to make the best to be able to communicate well might also consider taking the DELE exam.  A DELE qualification also looks good on your CV if you are looking to work in a Spanish speaking country.
What are the pass marks for the test?
Participants need to pass all parts of the exam in order to pass the entire test. The results last for a lifetime and in order to pass, students must get a score of 60% or better in the writing and reading section combined and 60% or better in the listening and oral sections combined.
How long does it take to get the test results?
The Instituto Cervantes publishes the results approximately three months after the examination, upon the approval of grades by the University of Salamanca. Diplomas will be mailed out to all those who received a PASS grade. It's very important that you provide the correct permanent address when you register to ensure you diploma reaches you. Inform yourself about the DELE scoring system.
How should I prepare for the DELE test?
In the months before the test get plenty of Spanish reading, listening and grammar practice by doing some online Spanish language reading and listening exercises, particularly ones that are set in the context of a workplace environment. A general Spanish course covering grammar, vocabulary, listening and reading skills would also be useful.  If you are able to have tailored 1 to 1 classes with a personal tutor, this would have obvious benefits.
How can GlobalExam study for the DELE test?
GlobalExam can help you prepare for the DELE Test by offering free materials that give you a sense of the usefulness and quality of our content. There are sample exercises, and vocabulary and grammar study materials. Try out the free materials and see how you feel. Once you see the quality of the free materials, sign up for one of our premium plans to get access to more practice exercises that are really similar to the actual test. You will have the chance to do full mock exams under timed conditions – just like in the real DELE language test. 
GlobalExam is an online platform with a team of experts who regularly write new content to deliver effective training and plenty of practice opportunities. On the site you will be able to do reading and listening exercises for the DELE exam and get immediate feedback. You will be able to review your results in the statistics section to check your progress.  Once you know your weak areas you can improve on them with the help of some vocabulary and grammar study sheets. This will have the added benefit of helping you choose which level of the DELE exam you should take.
Our premium plan prices are as listed below:
29.90€ weekly plan

59.90€ monthly plan
99.90€ quarterly plan
199.90€ yearly plan
Don't waste any time, get studying as soon as possible to increase your chances of a getting a higher score. Sign up for the free trial version today and you'll have more time to get ready for the DELE exam!