Prices are going to vary, according to which exams you take (compulsory and optional or only compulsory) and your location- currency values and cost of living may impact fees Another consideration is that, there are different varieties of the TCF that are used for different purposes: 
TCF tout public-for general language assessment
TCF DAP –for students entering a French language institute
TCF ANF for French nationality application
TCF Québec for immigration to Québec
It's really important to be clear which version of the TCF that you want to take and if you are planning on taking the compulsory and optional exam sections as well since these details will affect the registration fee. For example, if you take only the compulsory section for the TCF tout public, the fee should be around 90€ (100USD). The compulsory exams consist of listening, reading, grammar and vocabulary.
If you were to sit for the optional speaking and writing exams as well, then the fee would be around 80€ (85USD) for each exam or 160€ (170USD) for both exams.
Compulsory exams and one optional exam would be 170€ (185USD). Compulsory exams plus both optional exams would be 250€ (270USD).
Find out more about the TCF test different sections of the TCF and instructions.
If you've decided to take the exam, GlobalExam is here to make sure you get the best TCF score!
Difference with the DELF
Both of these exams assess a person's ability to use the French language and both exams are officially recognized by the French government and governments around the world. The main difference between them is that the DELF results are valid for life, while the TCF results are valid for a two-year period only. 
There are a different DELF exams, which have differing purposes. 
DELF junior/scolaire are for students in secondary school and aged 12 to 17 years; the tests have different names, but the content is the same

DELF Prim is for children that are learning French as a Foreign Language at primary school and aged 7 to 12 years

DELF tout public is intended for adults that want to obtain an official French language proficiency score

DELF pro is for people that want to work in France.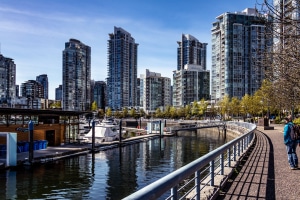 TCF has different versionsto choose from for different purposes as well.
TCF tout public – for general language assessment

TCF DAP – for students entering a French language institute

TCF ANF – for French nationality application

TCF Québec- for immigration to Québec
Other fees
There should not be any hidden fees for registering for the TCF, but you should inquire with your test center, regarding its cancellation policy. For instance, a test center may charge a non-refundable fee in the event you cancel or reschedule your exam before a given deadline. The amount of this fee will vary considerably from test center to test center, and you should be aware of any deadlines.
As stated above in the 'What is the price' section. There is a fee for the compulsory exams (listening, reading, grammar and vocabulary) and additional fees for each optional exam (speaking and writing). Make sure that you tell your test center what you want to sit for so as to get the correctly quoted fee.
Training with GlobalExam
When you train for a language exam, you often have a deadline as a school or employer requires proof of your French language ability. You don't have time to waste, but you may feel confused by the variety of books and websites, offering TCF courses or materials. That's where GlobalExam can help you. We do language exam prep; that's our purpose, and we are good at it. We will provide you with a detailed, personalized study plan, up-to-date TCF materials, based on a multi-media platform that allows you to fully experience what studying in the 21st century can be like. 
Success or failure on a language exam isn't so much a matter of intelligence as it is time and effort mixed with proper preparation. The time and effort is yours and the proper preparation is ours. We will guide you in your preparations so that your time and effort are effective and fruitful. With our study platform, training will be clear, good study habits will be easy to develop, and planning will be taken care of by us, so you can focus on the learning.
GlobalExam offers all of the following for TCF preparation:
Vocabulary and grammar study sheets with relevant, targeted content
20 sample exercises on important exam topics and themes

23 training hours and 1300 questions with answers

3 practice tests that have timing, so you can get that exam day feel

A study plan designed for you and your exam date

Progress tracking statistics with follow-up that let you monitor how you are progressing

Personalized motivational messages sent regularly to you

Multi-device solution-use your smartphone, laptop, or tablet and enjoy studying 24/7
Find out how to register for the TCF.