Where to take the IELTS Exam in Hamburg?
Hamburg is a city in northern Germany. It is a major port and connected to the North Sea by a river. It is also only a few hours by train from southern Denmark making it a great option to take an IELTS exam here for students from neighbouring cities and just across the border. You can take the IELTS in Germany in the city of your choice, for example Hamburg, but also Berlin or Frankfurt.
To take the IELTS exam here you need to register online, pay the 226 euros fee either by credit card or bank transfer, and book the date that works best for you. Take your time when you register as changing details after your press submit is hard to change. Don't forget that the ID you use to register also needs to be valid during the exam dates.
IELTS Exam centres in Hamburg
ITTS Berlin c/o PC-College- Institut für IT-Ausbildung
Starts at 10am

ITTS Berlin (c/o Yellow Park)
Starts 10am
GLS Sprachenzentrum
Starts 10am
Berlin - Germany - APCU-8943
New Horizon Berlin
Starts 9am

F+U Rhein-Main-Neckar GmbH - STN10186A
Starts 10am
LTS Language & Testing Service GmbH - STN11521A
Starts 10am
Remember to take the same ID you registered with to the exam and go a little earlier as you will be fingerprinted on they day (it's part of the registration process).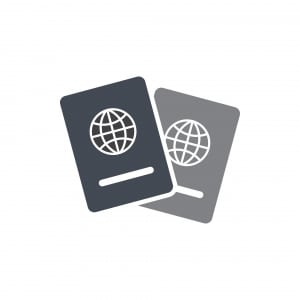 How will I get to the test venue?
Hamburg is a friend to people who use public transport. It has over 700 bus lines, an extensive rapid transit metro and regional trains. Most bus routes also connect to metro stops, and this could be useful in getting you as close as possible to your exam location. The exact location is emailed to you seven days before the exam with additional instructions about the speaking part ( if it is the same day or the day before/day after the test day).
Buses and underground metro services run every 5-10 minutes up to around 11pm and then only specific lines operate. If you are planning an early celebration after the exam I would recommend checking you can get home or back to the hotel easily. Single tickets start from 3.30 euros depending on the zones you are travelling in. Day passes are also available and might be worth looking at to see if they work out cheaper. You can download the HVV Hamburg transport app that has route details and ticket prices on it. You can also get a small discount if you use the app to buy tickets.
I have booked the exam. I am ready, right? Do I need to keep studying?
Taking the IELTS exam is more than just a test of your English language skills. It is a test of your exam skills. Being able to complete the tasks in the set times is a skill and these need to be practiced along with your language ability. Now is the time to focus in areas where you need a little more support. GlobalExam can help you do this. We are an exam preparation platform that helps students to study for language exams, and IELTS is one of them. With access to full practice tests and the ability to see where you are struggling, be it language or question type, you can then focus your studies on understanding how to answer them. The programme also has areas to help you to continue to study English grammar and vocabulary. Everything helps! Take a look at the website and see!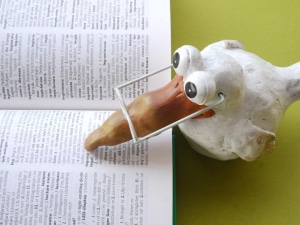 Good luck in Hamburg!