You want to take the DELF exam; that's good. It's a globally recognized exam that will certify your level of French. It's useful for employment and education, but you're not sure where to take the exam or how to register. Knowing which information is reliable can be tricky so that's why we have put together this blog for you. We've done the homework for you so to speak to help you in your preparation for DELF.
Find out more information in the category DELF Exam Centers in the UK.
DELF exam- a very quick overview
The meaning of DELF is Diplôme d'Etudes en Langue Française. There are four levels for the DELF exams. The DELF exams are based on CEFR levels A1-B2. CEFR means the Common European Framework for Reference of Languages. The letter and numbers correspond to different language levels, so A1 level is a beginner, and the C1 level is someone at the advanced level. The DELF is aimed at all people whose native tongue is not French and who would like to go to a French-speaking country, whether to study at a university, do an internship or work. The DELF was designed to be taken anywhere in the world like in London
The DELF exam is overseen by the French ministry of education, so it is legitimate and well-regarded. DELF exams are not like the one size fits all proficiency tests such as TOEFL or IELTS. If you are at the intermediate level, then you take the intermediate level DELF B2 exam, not the C2 level exam.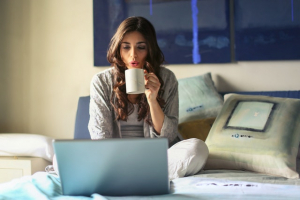 Taking the DELF exam in London
Below, you'll see the official locations:
University of Westminster
309 Regent Street
W1B 2UW London
To begin, it's important that you use one of these official locations in London or in the UK. An unofficial location in London is unlikely to be recognized by the French education ministry.
Be sure that you are registering for the appropriate exam. You should determine what your level of French is prior to registration as DELF do not do that for you. DELF will certify your level if you pass the exam, but it isn't a general proficiency test such as IELTS where candidates all sit for the same exam and their score indicates their English level.
The Details (prices, times, dates, receiving results)
Times and dates
Test centers post the times and dates of upcoming DELF exams. Always use the test center's official information. A simple test tip is to show up on time. London is a big place, so give yourself enough time.
Prices
Prices will fluctuate from time to time due to currency changes and local costs, but you should be pay in the following range:
| Level | Price |
| --- | --- |
| DELF A1 | 70-80£ |
| DELF A2 | 80-90£ |
| DELF B1 | 95-100£ |
| DELF B2 | 110-120£ |
| DALF C1 | 150-160£ |
| DALF C2 | 175-180£ |
Registering
Registration is typically done online. You will need an official government ID. It is possible to register in person at some test centers; you need to check with the individual test center to see if it is an option.
The exam day
Arrive early. They will not hold up the DELF exam because you are late. Bring your official government ID; use the ID that you registered with. Always verify information, times, dates, etc. prior to your DELF exam.
Getting your results and your diploma
Check with your London exam center for the details. The general procedure should be the following:
You can collect your certificate in about 2 weeks; you show official government ID again
Your diploma is not mailed to you
Exam centers in the UK will send your results to the Paris examination board
Your final, official diploma will become available to you in about 5 months.
Your London DELF text center receives the diploma and then notifies you
Update your London DELF exam center of any address changes, phone changes, etc. It's up to you to keep them informed.
GlobalExam-the language exam specialist
Where do I start?
There are classes for the DELF available at schools in London, but the issue is you may not know which one is suitable for you.
At GlobalExam, we offer you an excellent choice. At GlobalExam, we specialize in getting people ready for language exams At GlobalExam, we know that you want choice and flexibility along with a healthy mix of convenience. We know the DELF exam, and what the various CEFR levels mean. Our system and our people will allow you to learn effectively and succeed on the DELF exam.
Take some time and try our free materials, consisting of 5 typical exercises and 200 study sheets. They'll give you an idea of what we do.
Then why not take a look at our premium package (€29.90). The premium package gives you access to the following any time of day and in any place: 11 exams that are done with simulated conditions. 2200 questions with corrections; you'll know where you went wrong and why; 60 hours of training for practice to get you ready; 3 study paths, so you can select the path that fits your needs; statistics that track your progress and keep you informed of how you are doing.
GlobalExam is flexible and well-informed, so you can succeed on the DELF exam.