Where to take DELF/DALF in the UK
You have decided that we want to sit for a DELF or DALF exam, but you're not sure where to take the exam or what you need to do to register. Finding prices, exam dates and so on can be time consuming. Below, you'll find the info that you need to locate an exam location, find upcoming test dates for the DELF and DALF and give you an idea of how much you should pay for an exam. Also, we're going to let you know what GlobalExam can do to help you get ready for your exam.
Find out more information in the category DELF Exam Centers in the UK.
DELF and DALF exams- a very quick overview
DELF stands for (Diplôme d'Etudes en Langue Française) and DALF stands for (Diplôme Approfondi de Langue Française). The DELF exams assess CEFR levels A1-B2, and the DALF exams assess levels C1-C2. CEFR stands for the Common European Framework for Reference of Languages. The A1 level is a beginner and the C2 level is someone near a native speaker level. The DELF and DALF are governed by the ministry of education in France and are widely recognized. There are six exams in all and each one is intended to assess a specific level.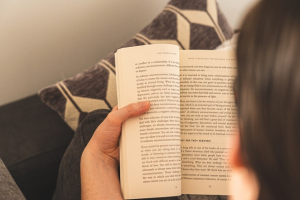 Exam Locations
First of all, it's very important as a test candidate to ensure that wherever you decide to sit for the DELF/DALF exam that it is an officially recognized test center. Second of all, make sure that you register for the appropriate exam. You need to determine your level prior to registration. If you sign up for the DALF B1 level exam, it is assumed that you are at the B1 level; the B1 level exam does not assess candidates on higher level materials such as the B2, C1 or C2 levels.
Here is a list of official exam centers in the UK:
London-Institut français
14 Cromwell Place
SW7 2JR London
www.institut-francais.org.uk
University of Westminster
309 Regent Street
W1B 2UW London
Alliance Française Oxford
St Margaret's Institute
30 Polstead Road, Oxford OX2 6TN
Birmingham
The Brasshouse Centre
50 Sheepcote Street
B16 8AJ Birmingham
www.birmingham.gov.uk/brasshouse
Cardiff- Cardiff Centre for Lifelong Learning
Senghennydd Road
CF24 4AG Cardiff
www.cardiff.ac.uk/learn/
Edinburgh-Institut français d'Ecosse
13 Randolph Crescent
EH3 7TT Edinburgh
Jersey-Alliance Française de Jersey
Town Hall Seale Street
JE4 8PA Jersey
www.afjersey.com/
Belfast-Belfast Metropolitan College
Belfast Metropolitan College School of Academic Studies Office
TQ-2-104 Titanic Quarter Campus
BT3 9DT Belfast
www.belfastmet.ac.uk
We also have written an article about test centers in Canada, in Québec and in Paris.
Exam Prices
You should be paying in the following range:
| Level | Price |
| --- | --- |
| DELF A1 | 70-80£ |
| DELF A2 | 80-90£ |
| DELF B1 | 95-100£ |
| DELF B2 | 110-120£ |
| DALF C1 | 150-160£ |
| DALF C2 | 175-180£ |
For times and dates of a DELF or DALF exam, the candidate should contact the test center. The website addresses are shown at the end of the address for each test center, so use the link to find upcoming exam dates and times.
What do candidates need on the exam day?
Show up early. Be sure to have an official government ID. Use the ID that you register with. Always verify ahead of time that your registration was successful.
Be sure that you register for the appropriate exam. Trying to look good by sitting for the DALF C2 when you are at an A2 level will not benefit you in any way. DELF/DALF exams do not work like TOEIC or IELTS. You sit for the exam that is your level.
Getting the results and your diploma
Check with your exam center for details. However, the general procedure is as follows:
Collect your certificate within 2 weeks; show official government ID
Diplomas are not mailed to candidates
Exam results are sent to the examination board in Paris
Final diploma will be available in approximately 5 months.
Text center receives the diploma and notifies each candidate, so update the exam center if you change address, phone, etc. to receive your diploma
GlobalExam
At GlobalExam, we specialize in language exam preparation. We know all about the DELF and DALF exams and the various CEFR levels. We have the system, the materials and the people to help you attain the results that you want.
Our system is based on flexibility, convenience and affordability. If you're uncertain, then try our free materials that consist of 5 typical exercises and 200 study sheets.
Once we see what we have, then take a look at a premium package (€29.90). The premium package provides you with sixty hours of training for practice to ensure your success on exam day. There are three study paths to choose from and eleven exams conducted under simulated conditions. Also, we provide 2200 questions with answers and corrections; no guessing is needed as to why your answer was wrong because we'll show you. Then there are our statistics tracking your progress that let you know where you are and what you need to improve.
And don't forget, we have friendly, helpful and knowledgeable staff that are ready to help you.