How to register?
There is no limit as to how many times that you can sit for the DELF exam; however, you do need to wait for a thirty-day period between test sessions; that is, you cannot take a test this week and then one next week.
You must take you exam at a recognized and approved centre in France or abroad in the UK or in Canada for example. With more than one thousand exam centers in over 160 countries, you should be able to find a centre near you. To register, you will have to complete a registration form and provide a photocopy of your official government ID or passport. Then pay the registration fees. You must contact an approved centre to obtain information on the exam dates and times as not all centres offer every exam and the same number of tests sessions throughout the year.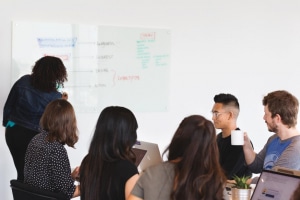 Make sure that you register for the appropriate level of the DELF exam. You don't want to sit for the B2 level DELF exam if you are beginner. Always check with the test centre that you are selecting the correct exam.
Please refer to the category DELF Register to find out more about important information on the registration process which will give you more confidence before taking the test.
What are the fees?
Fees will vary somewhat due to differences in currency rates and the different levels of DELF. For example in Taiwan, you could expect to pay 2,600 Taiwan dollars (about 75 €) for the A1 DELF and 3,400 Taiwan dollars (about 100 €) for the B2 DELF. In Canada, one will pay from 100$ CAD (about 70 €) – 195$ CAD (about130 €) for the A1 DELF and B2 DELF, respectively.
You should always contact your official test centre for the details of the fees for each exam; do not rely on hearsay or guesses on the internet.
How to choose a test center?
There are over a thousand approved test centres in over 160 nations such as in the UK, so you should be able to sit for the test near where you live. You can only sit for DELF at an approved test centre for the exam to be officially recognized and valid.
The link below leads to a list of approved test centres:
https://www.ciep.fr/en/tcf-tout-public/approved-tcf-test-centres
The exam will be the same at any approved test centre.
Training with GlobalExam
Before you register for a test, think about how you will prepare and how you will succeed on DELF. It isn't magic; you need to prepare, practice and be disciplined if you want to do well.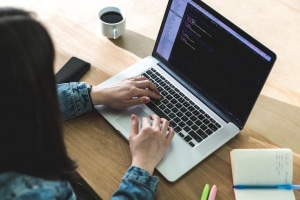 GlobalExam specializes in preparation for a variety of language exams, DELF is among them. Attaining your goals won't be a cake walk, but it will be doable with our services. If you really want to do well on any exam, you must manage your time and organize your study sessions and carefully select your study materials; if you don't time will fly by and your test date will be upon you. At GlobalExam, we develop a study plan that is individualized and based on a student's exam date. To add to that, we provide progress tracking with clear statistics so that you know how you are doing and can target your weaknesses.
If you would like to try our website first without paying anything, then try our free sample materials, so you can see what our materials and website are like. We believe that you will find everything helpful and effective and our website a breeze to navigate. The free materials are:
Vocabulary and grammar study sheets
Five sample exercises
Then sign up for one of our Premium Plans.
There are different plans that have our premium content. Each plan allows you to access the following:
Vocabulary and grammar study sheets
40 sample exercises
60 training hours
11 practice tests
A study plan based on your exam date
Individual progress tracking with statistics
The Premium Plan prices will depend on the length of time that you select. You only need pay for the time that you need, so you won't be stuck with unused time on your plan. The prices and study periods are as follows:
1 week 29.90€
1 month 59.90€
6 months 99.90€
1 year 199.90€
Other great tools that we offer are our vocabulary and grammar sheets, organizing the materials for you so you don't have to worry about where to begin. Along with the practice tests and training hours, you have exactly what you need for effective and successful DELF preparation.
Do you also know where you can sit for the DELF ? How does the DELF scoring system work?