There are over 1,000 authorized exam centres in over 160 nations around the world and in France. You must sit for DELF at an approved and officially recognized test centre. You can find a list of centres here:
GlobalExam has what you need for an efficient and successful DELF preparation.
How to choose a test center?
Which test centre you choose is up to you, but it must be a centre from the official list. It is probably best to choose a test centre that is nearby. You will probably need to check the dates that each test centre offers DELF and whether those dates match your needs. For example, you might require official proof of your French language skills for employment or a program of study by July, so don't go to a test centre that doesn't offer your level of DELF until August. Fees for registration will be similar from centre to centre although fees will differ according to the different levels of DELF exam and currency values may affect prices in some countries.
Do you also know all the steps to registrer for the DELF exam ? Please check out the category DELF Register to find out more about important information and fell confident before taking the test.
How to choose a date?
*Dates will differ, according to each test centre's schedule; therefore, you should contact the test centre nearest you and ask them when they offer the DELF exam that you need to sit for. Be certain that you select the correct DELF exam for your level. Just tell the test centre staff which level of the DELF exam that you want to take, and they will give you the details of the time and date for DELF.
Typically, a test centre will have the times and dates of upcoming exams on their website; however, if you have any doubt, then call or ask in person.
Train with GlobalExam
Prior to registering for an exam, it is beneficial to think about how you are going to prepare and how you are intending to succeed on DELF. It isn't mystical; prepare, practice and be disciplined if you want to do well.
GlobalExam is a language test preparation specialist—it's what we do. With our services, you will be able to manage your time and organize your study sessions and easily choose study materials. Poor planning leads to poor performance. Good planning leads to success. We do the planning for you, so you can focus on the learning. With GlobalExam, you will have a study plan that is tailored to your needs and based on your exam date. Our Premium Plans provide progress tracking with clear and understandable statistics that let you know how you are progressing.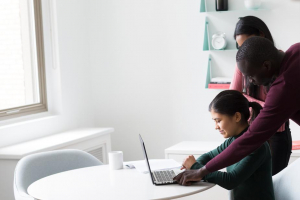 Try our website first without paying a single Euro, so you can get an idea of what our materials and website are like. We know that you will find everything useful and effective and our website a pleasure to navigate. The free materials that we offer are:
Vocabulary and grammar study sheets
Five sample exercises
Sign up for one of our Premium Plans!
There are different plans with premium content. Each plan will allow you access to the following materials and services:
Vocabulary and grammar study sheets
40 sample exercises
60 training hours
11 practice tests
A study plan based on your exam date
Individual progress tracking with statistics
The Premium Plan prices depend on the length of time that you want. You only pay for the needed time, so you won't have to pay for unwanted time on your plan. The prices and study periods are shown below:
1 week 29.90€
1 month 59.90€
6 months 99.90€
1 year 199.90€
Other effective tools that we provide are our vocabulary and grammar sheets; they organize topics and materials for you. You don't have to fret about where to start your studying. Not to mention that our practice tests (simulating actual test conditions) and training hours will have exactly what you require for an effective training routine.