You want to sit in for the DELF in Canada but you don't know where to start? You are on the right page!
In this article you will learn:
How to register
Where to sit in for the exam
How to get prepared with GlobalExam
So if you are thinking about taking the DELF in Canada, don't look any further.
Let's dive right in!
What is the DELF?
The DELF (Diplôme d'Etudes en Langue Française) is an official qualification awarded by the French Ministry of Education to test and certify the French-language skills of candidates whose mother tongue is not French. It certifies the candidate's level of French following the six levels of the Council of Europe's Common European Framework of Reference for Languages (CEFR): from A1 (beginner) to C2 (advanced). This exam evaluates the language skills of candidates in four areas: oral comprehension, oral expression, written comprehension and written expression. The results of this exam are permanently valid. The total duration of all tests is 1 hour 20 minutes.
Beginner: A1, A2
Intermediate: B1, B2
Advanced: C1, C2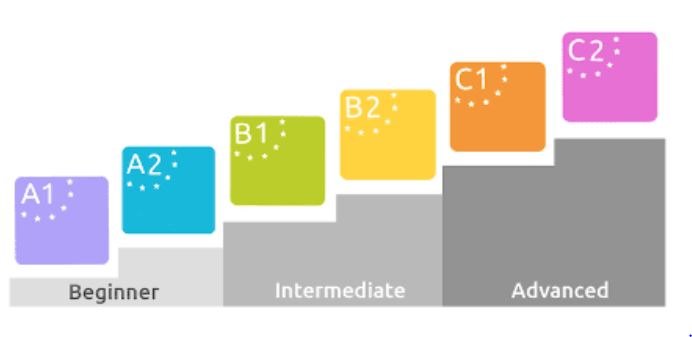 On top of being highly respected, it is also widely recognized around the world: it is very often used and required by employers, universities, administrators, etc. Because of its popularity and adaptability, anyone can register, despite their individual learning path or project. If the DELF is aimed at adults, the DELF Prim is directed at children in elementary school, the DELF Junior at children in secondary school and the DELF Pro at adults using French in their professional life.
The DELF qualification can be required all over Canada in many different settings. For example, students who have earned a DELF level B2 are exempted from the language test requirements when they register for French universities. In Canada, more than 65,000 Canadians have taken this exam in the past few years. You might need to learn more on the DELF scoring system too to have a comprehensive view of what the test is.
Where to take the exam in Canada?
First, you need to select an examination center. Remember, you can only register for the DELF in an official examination center if you want your DELF certificate to be valid. The DELF exam is available in 175 countries like the UK and is offered and recognized in every Canadian province  such as Montreal, Edmonton, Vancouver, Toronto and Ottawa. It is the same exam in any center across the globe in cities like Bern and Lausanne in Switzerland. There are over 39 examination centers across Canada. These centers can be found in Universities, societies, Alliances Françaises, etc.
To register, you must contact the center of your choice directly. You can find the contact details of every examination center. It is probably best to choose an examination center close to you.
After you have chosen a place, you need to choose a date. The examination dates depend on each center.
Always check with your selected center first before registering, they will tell you the precise dates and times for the DELF exam you are interested in. For example, you might be in a position where you have to provide proof of your French level quickly, so don't choose a center that would only offer inappropriate times and dates.
How to register?
After you have selected a place and time, it is time to register. You can sit for how many tests you'd like, there is no limit. One thing to be careful about though is that you have to wait for 30 days before registering for another session.
It is important to register for the appropriate level – it would be a waste of time and money to sit in for the B2 level if you are just a beginner. Always check with the exam center first what level would best fit you.
To register, you will have to complete a registration form and provide the photocopy of your official government ID or of your passport. Then you will have to pay the registration fees. They are the same for every examination center across Canada.
In 2020, taking the DELF costs:
125$ for level A
195$ for level B
275$ for level C
The prices vary for the DELF Prim, DELF Pro, DELF Junior and DELF for schools.
Once you have registered and know your exam date and location, it is time to get prepared!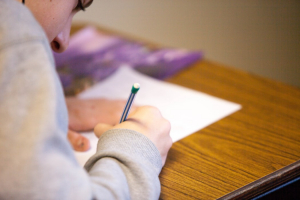 Get prepared online with GlobalExam
At GlobalExam, we are specialized in language exams preparation. Our goal is clear and simple: to help you succeed. It is essential to be well prepared, and we all know how difficult it is to keep motivated and disciplined while studying from home. Managing your time, developing a study plan alone and sticking to it are one of the biggest challenges when preparing for a language exam.
At GlobalExam, we are well conscious of these issues, and this is why we develop an individualized study plan based on your exam date to help you monitor your progress in a clear and effective way. To make it easier for you in terms of organization, we also provide training materials to help you suceed on your test and progress tracking with clear statistics to help you target your areas of improvement.
Because it is often difficult to know where to start, we offer you for free vocabulary and grammar sheets to help you start off on the right foot. You can try our free sample materials that will give you a taste of what we have to offer. They include:
200 Vocabulary and grammar study sheets, so you know where to start
5 typical exercises, so that you can practice, learn from your mistakes and progress quickly
Then, if you'd like to go further and stack all the odds in your favour, sign up for one of our Premium Plans. The prices depend on the length of time that you need. You can choose between one week (46,69$), one month (93,52$), three months (52$ per month) and a year (26$ per month).
Each plan allows you to access the following:
200 Vocabulary and grammar study sheets
40 typical exercises
60 training hours
2200 corrected questions
11 mock exams
3 personalized study plan based on your exam date
Individual progress tracking with statistics
Throughout your preparation, GlobalExam will be your best partner and guide you towards getting a successful score !