Many people choose to prove their proficiency in the French language with the DALF tests. DALF stands for Diplôme d'Etudes en Langue Française and is used to certify levels C1 and C2, the highest levels of language proficiency according to the CERFL. There are thousands of authorized testing centers all over the world, including in Paris and the surrounding region.
This article will present the DALF testing centers in Paris, how to register for which test, and how best to prepare for the test with GlobalExam.
Let your DALF adventure start here!
DALF testing centers in Paris
Here is a list of testing centers authorized to administer the DALF tests in Paris and the greater Paris area. Detailed and up-to-date information on these testing centers can be found on their individual websites or by consulting the website of France Education International (FIE – formally known as the CIEP), the body that accredits the individual centers in France.
Center
Contact information
Website and information
Alliance francaise Paris Ile-de-France
101 boulevard Raspail
75006 Paris
Tel: 01 42 84 90 00
Email: [email protected]
http://www.alliancefr.org/
CASNAV de Paris
12 boulevard d'Indochine
75019 Paris
Tel: 01 44 62 39 81
Email: [email protected]
www.ac-paris.fr
CCFS-Cours de Civilisation Française de la Sorbonne - CCFS
214 Bd Raspail
75014 Paris
Tel: 01 44 10 77 25
Email: [email protected]
www.ccfs-sorbonne.fr
PROSIDIA
256 rue de Belleville
75020 Paris
Tel: 01 47 94 00 15
Email: [email protected]
www.prosodia.fr
THOT-Transmetter un Horizon à Tous
6-10 quais de Seine
93210 Saint-Denis
https://thot-fle.fr/fr/
Université Paris III Sorbonne Nouvelle
13 rue de Santeuil
75005 Paris
Tel: 01 45 87 48 12
Email: [email protected]
http://www.univ-paris3.fr/diplomes-delf-dalf-tout-public
Université Paris 13 – Espaces Langues
99 avenue Jean-Baptiste Clément
93430 Villetaneuse
Tel: 01 49 40 31 62
Email: [email protected]
https://www.univ-paris13.fr/les-certifications
Depending on the testing site, DALF C1 and C2 sessions are organized several times a month. Again, check for updated information with the testing centers directly, including special provisions for testing during Covid-19, handicapped access, directions to the site, etc. You can find out more information on test centers in the UK and in Québec.
How to register to take the DALF tests
You'll need to register directly with the testing centers; although administration of the DALF is managed by FEI, you may not register for the test with them. Start by consulting the website listed in the table above.
In France, the DALF testing fee is defined by each school administration division (rectorat), and depends on the level. Updated pricing will be posted on the website of the testing center giving the test. Currently, the test fee in most testing centers in Paris and the surrounding area for public (non-student) candidates is around €250. This may seem quite expensive, but remember that DALF certification is valid for life, so consider it to be an investment in your future!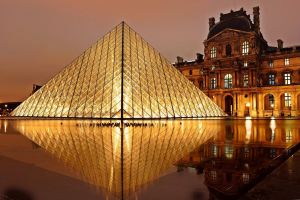 How to prepare for the DALF tests
If you're planning to take either of the DALF tests, your level of French should be quite good already. However, even if you feel you speak French "perfectly" already, preparing for the test is a crucial step you mustn't neglect. The test follows strict timing and a set format, so you shouldn't just jump into the test without having an idea of what to expect. Preparation will help you anticipate the questions, what is expected in your answers, and what the examiners are looking for. Save yourself time and avoid obstacles by following a thorough course of preparation.
There are several books and past test subjects you can purchase and/or download. These may include practice questions, audio recordings, and grammar and vocabulary exercises to boost your French level overall.
Start training now with GlobalExam
With GlobalExam, you'll get all this and more. With membership, you'll have access to targeted practice questions and revisions to work toward your target score. GlobalExam offers two preparation modes: Training, where you can practice individual skills on the DALF, and Exam, where you can take full-length practice DALF tests to get a feel for the time pressures and experience the test before the actual test date. You'll get type corrections written by real DALF examiners so you'll know where your weak and strong areas lie.
The best part about GlobalExam is the built-in personal progress monitor so you can track your progress in real-time as you work toward your target score. Just fill in your target score and test date and we'll create a personalized preparation schedule to keep you motivated and on track.