You've decided to sit the DALF tests in any of the over 1,000 testing centers all over the world. You'll surely want to prepare for the test because no matter what your level of French is at the moment, good preparation is an essential key to testing success on the DALF.
This article will tell you everything you'll get on the online exam preparation platform GlobalExam. This includes an overview of what you can get for free on the platform, plus what perks Premium membership will get you.
We're sure you'll find everything you need for DALF exam success with GlobalExam!
Free placement test online
When you first sign up with GlobalExam, you'll have lots of free features to enjoy.
Feature #1
First of all, be sure to complete the free placement exam to determine your current level. Since the DALF tests correspond to levels C1 and C2 of the CERL scale of language aptitude, these are the levels you should be aiming for. This is an easy way to know what your level is currently so you know how much time and effort you should spend revising. After all, you don't know where you're going until you know where you've been!
Feature #2
Next, check out the personalized statistics function. Simply enter your current level from your placement exam, the target score you wish to attain on the DALF test you're taking, and your expected or confirmed exam date. You'll instantly get a revision schedule to keep you motivated and on track as you train. This feature is very useful as the time draws nearer to the test date. The DALF can be intense, but with a structured revision plan, you're sure to stay focused.
Feature #3
Finally, we provide extensive vocabulary and grammar files, depending on your language level, and in a variety of fields selected to boost your French skills overall. Because lists and grammar explanations can be difficult to memorize, we've created exercises to apply what you've learned and enhance your assimilation. There are a whopping 266 vocabulary sets and grammar exercises, so you're sure not to get bored with them!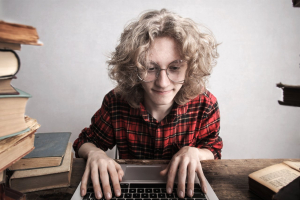 What you'll get with the Premium subscription
In addition to everything above, the Premium subscription gives you all the tools you'll need to reach your target score on the DALF.
Discover the different modes
First, we provide two different revision modes for the DALF: Training, where you'll get full targeted exercises tailored to the DALF test so you can fine-tune your revisions and watch your score rise, and Exam mode, where you have full-length mock DALF tests to practice taking the test in real-time. We have 68 targeted training exercises with corrections you can choose, depending on which skill you're working on.
This can be a great way to get a feel for the time pressures and constraints of the actual test. Remember, no matter how good you feel your current level of French is, you should take a mock test at least once to know what to expect the day of the exam. There are 5 mock tests available in all, so there are plenty of chances to practice.
GlobalExam: A Customised Offer
Next, with the scores you gradually earn on the Training and Exam modes above, your personalized statistics dashboard will update so you can track your progress as you work toward your target score. Along with your customized revision schedule, you can time your revisions for optimal results. It's like having a personal French coach for your DALF test!
Depending on your objectives (developing your listening or speaking skills, note-taking, essay tips, etc.) we'll even give you the choice of 3 custom training programs that will guide you from start to finish as you work toward your target score. We also have written articles on accredited test centers to take the DALF test in the UK, Paris and Québec in Canada.
Proven training results
GlobalExam specializes in language certification and offers several ways to train effectively for the DALF. Our online training program is recognized for its quality and ability to boost candidates' results.
All our content has been designed by language professionals who have created exercises and mock tests that match perfectly the format and timing of the real thing. And of course, you'll also get a range of tips, best books to read, top websites and tricks to apply to the DALF and get winning results. Whether you pay for the full Premium features or start out slowly with our free offer, you're still doing yourself a favor by practicing your test-taking skills in French to ace the DALF.