The two DALF exams are for advanced French learners, which means that if you're attempting these tests, you have already reached a level C1 or C2 on the CERFL scale of language proficiency. You've already put in a lot of work to get to this level, so you'll surely want to prepare fully for the C1 or C2 level diplomas!
Here are our picks for some great books that will help you prepare for the DALF C1 and C2 tests. We'll also give you our tips on how to train online for the tests as a complementary course of revision with GlobalExam.
These are not ranked, but rather present a variety of books that have different types of study aids, so take a look and compare them to choose the right one for you!
Le DALF – 100% réussite – C1 – C2 – Livre + CD
This book from publisher Didier combines content from the C1 as well as the C2 DALF tests. It focuses on technique rather than repetitive practice material. It's organized into the speaking, listening, writing, and reading section and explains how each section is organized so you'll know what to expect.
The book also includes activities, an MP3/audio CD, as well as a self-evaluation section.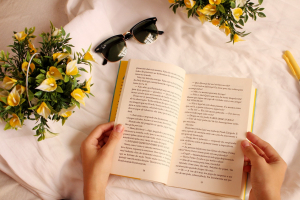 Le Nouvel Entraînez-vous
The CLE International series of books is great at getting you up to the level required for the DALF tests. There are lots of practice exercises for all the sections on the test, but lacks somewhat in providing full samples.
It comes with a separate correction booklet to check your work and compare it against type answers.
Réussir Le Dalf: Niveaux C1 et C2
The second book we found from publisher Didier is a comprehensive revision program for both DALF levels. It includes 2 audio CDs to get lots of practice listening to French and a scoring chart to self-evaluate your work.
The availability of the e-version of this book may be limited depending on where you live.
ABC DALF – Niveaux C1/C2 – Livre + CD + Livre-web
This unique study book from CLE International includes a full CD, but the book itself is accessible on the web in an electronic version. This is great for getting up-to-date materials.
It explains the full test procedure and includes transcripts of the audio portions and suggested answers to measure your work against theirs.
Préparer le DALF C1 et C2 : Méthodologie de l'épreuve de production écrite, entraînements, corrigés
This is only one of the books available in the FLE PUG series which focuses only on the writing portions of the DALF tests. You'll get explanations of the format, tips on how to practice your writing skills "French-style," and lots of practice questions with type answers to assess your work.
This is a very serious, high-level preparation useful for intensive study and self-evaluation.
Prepare online with GlobalExam
These books are all wonderful resources to prepare for your test but they also have the disadvantage of varying cost and availability. GlobalExam is the 100% online preparation program specific to the DALF series of tests.
Like these books, you'll be targeted practice exercises and free full-length mock tests to train for the DALF in real conditions. Plus, we'll give you vocabulary and grammar exercises to boost your French to the level required to earn these diplomas.
You'll even get a personalized progress monitor so you can track your score as it rises to your target while you prepare. Sign up for a free trial and take an assessment test to see where your French level lies at the moment.
The best part is you can assess your GlobalExam training program from anywhere and at any time since it's all online. It's a great companion to a print or digital prep book or as a stand-alone virtual training resource.