Learning the English language is a great decision to make. It will be useful for a lifetime and can help anyone in it's career or hobbies. But it was proved by scientists that it's easier to start to learn a new language at a very young age. So if you have kids, now is the time to help them learn English! In this new post, GlobalExam will help you on how to teach your kids English:
→ 10 of the best websites to learn English while having fun for kids.
→ Online English classes for kids.
→ Tips to help kids learn English.
→ Learn English with our General English program.
Now without further ado, let's get into it!
10 Best websites for kids to learn English while having fun
Learning English is extremely useful for so many reasons, even for kids. However, not all parents know how to speak English and it is often better to rely on online solutions. They're often fun, engaging and your kids can safely learn English on their own through mini games and activities. Here are 10 websites you can show them:
Fun Brain is a rich website that features hundreds of activities. There are mini games that will help them practice literacy skills and parts of speech. Not only that but there also are tons of children's e-books they can read directly on the website so they develop their reading and comprehension skills.
This website is really great for all levels and on the kid's section, you will have access to stories for children, a series of animated shorts. Each short story comes with a transcript and activities to help children to manipulate the language.
On the British Council's website, you will find everything you need for kids aged from 5 to 12. They also have a teen program if you have an older child. This website offers many activities and various games that will help kids train any aspects of the English language, including vocabulary, grammar, writing, spelling, punctuation. It also gives you free worksheets, flashcards, crafts and coloring pages that you can print and keep. A very complete website.
ESL games is very similar to the British Council's website. It offers a wide range of mini games and activities to do with your kid. There also is an animated short section that will help children to train their oral comprehension skills.
Games to Learn English helps low and beginner levels practice vocabulary, reading, listening and speaking. It focuses on learning through mini games and a lot of them are in PDF form and printable so they can complete them at home.
ManyThings might not be as colourful as the other websites but it surely is a gold mine. It provides all levels with a lot of different resources and interactive games.  It also has audio recordings as well as videos so kids can practice oral comprehension and pronunciation too.
This website is very fun to navigate and they also have a monthly printed magazine if you want to complete funny activities at home. It even has a section where kids can send their work and be displayed on the website!
Story Starter Jr.
This website is great to develop storytelling skills as well as imagination. It generates the beginning of a story at random and kids have to invent a story of their own starting from it. A really fun activity to do.
The ICDL has one of the largest collections of e-book for children. You don't even have to register: you simply have to search for books by age or genre. A great website if your kid really likes to read.
PBS Kids has a lot of interactive resources that cover every aspect of the English language. Your kid will never be bored and tired of this website.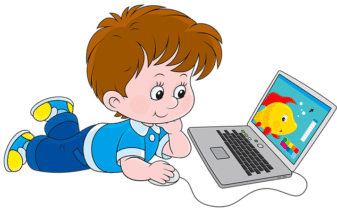 Learn English for kids: Essential online English classes
If you need more structured online courses for your kids, here are four more websites that offer English classes for kids:
On Fredisalearns you will find a wide set of exercises for kids that are completely new to English. A great solution to get your kid started.
Lingokids is an educational app that is colourful and regularly updated. The characters on the website will help your kids look forward to their next lesson. Lingokids aims at encouraging parents to help their kids so you can take this opportunity to learn or improve your English too.
NovaKid
NovaKid offers a personal tutor as well as lessons and exercises. This private course feature is highly effective to learn English.
Read Today helps pre school learners learn basic features of the English language such as the alphabet, numbers etc. Like on many other websites, you can have access to printable worksheets and activities.
7 Tips to help kids learn English more efficiently
Sometimes it can be a bit difficult to keep kids engaged in their learning as they have a short attention span. But learning English at a young age can be really beneficial.  Luckily, we have more and more interactive activities that are accessible online. With these, kids don't even realise they're learning. To help you teach your child English, here are some important tips:
Tip #1: Pick colourful, pleasant websites.
It is very important that you choose a pleasant atmosphere that your kid will enjoy and look forward to doing.
Tip #2: Choose a website full of games and activities.
Kids need to be entertained. Lessons as well as exercises can be really boring for them. Give them the opportunity to learn and do activities while having fun, they won't even realise they're working and learning.
Tip #3: Don't forget about breaks.
Kids need a lot of rest too. Do not overflow them with tons of websites and mini games to work on. It is always better to study for a few minutes a day rather than for hours straight.
Tip #4: Turn it into a routine.
Routine is a great way to learn and memorize easily, especially when it comes to a language. Turn playing English games and practicing the language into a daily short activity that will help your kid's memory in the long term.
Tip #5: Print worksheets and activities and get involved.
Your kid will be all the more interested if you take the time to learn with them. Explain instructions to them, ask for a rewording and play games with them. A lot of websites feature printables activities and worksheets so you can print them and complete them with your kid. It's a great opportunity for you to learn with them too.
Tip #6: Find interesting topics.
Keep your kids entertained and interested to keep them motivated. Find topics they love or things they like to do: reading books, playing games, doodling, singing etc. There are a lot of activities available that cover so many different ways of practising English.
Tip #7: Go outside and practice with them. Go get some fresh air too!
Go outside and practice what you've been learning with them, this will allow them to practise their oral skills, pronunciation and memory as well as showing them words in context. This will help them memorize vocabulary words even faster and help them understand what they mean.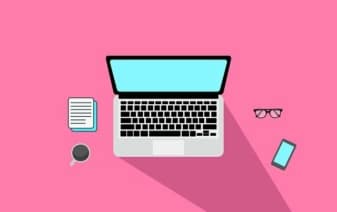 General English: Learn English Online With GlobalExam
If you've decided to learn English with your kid and need a complete online solution then you've come to the right place. Our General English course will ensure that you can have the right tools to practice learning English with your kids easily and efficiently. Our General English program is tailored for beginner and intermediate learners. So it('s definitely a great option if you want to get your kid started. On our platform, you will find:
Academic lessons that are ludic and entertaining so your kid never gets bored and looks forward to its next session.
In depth corrections that ensure your kid will understand everything and doesn't leave anything behind unanswered.
Revision sheets that are accessible via your account, anytime.
Train with us and your kid will never be discouraged again from learning something as exciting as learning English. What are you waiting for? Hop on with us and let's learn English together!