TOEFL ITP scores are good for mapping the progress of your English language ability. It can help you find areas for improvement and show success when you see the scores going up. A great motivation for anyone! They are, however, only used by administration of your education establishment. 
When students take a test the exam is marked by staff at the university or college. They have been trained by ETS and can also get further guidance and support from them. So don't worry, it's still an official test under strict exam conditions. All scores are also reported to your school administration. 
Candidates receive 4 scores in total. One for each section and an overall score. These are also mapped to the CEFR levels to help you understand what level your English language ability is currently at. 
Official TOEFL ITP score reports that are given to students the four scores and, depending on your level, a certificate. The certificate is for students who achieve B1 or higher. This is a nice touch! 
If getting a high TOEFL ITP score interests you, then sign up on GlobalExam and you will not regret it!
How is TOEFL ITP mapped to the CEFR?
The table below gives you more info about the TOEFL ITP mapping to CEFR levels.
| TOEFL ITP Score | CEFR Level | Listening Comprehension | Reading Comprehension | Structure and Written Expression |
| --- | --- | --- | --- | --- |
| 627 | C1 (proficient user) | 64 | 63 | 64 |
| 543 | B2 (independent user) | 54 | 56 | 53 |
| 460 | B1 (independent user) | 47 | 48 | 43 |
| 337 | A2 (basic user) | 38 | 31 | 32 |
There isn't a pass or fail in TOEFL ITP. It's a test that gives you a score to aid in mapping your progress or allocating you classes that are the correct level for you (at that time).
What are the score ranges for each skill section in TOEFL ITP?
Each section of the test has a score range. These are different between Level 1 and Level 2 tests. Mainly due to the differences in time allowed and the number of questions. 
Checkout the table below to help you understand this a little better.
| Score Range | Level 1 | Level 2 |
| --- | --- | --- |
| Listening comprehension | 31-68 (50 questions) | 20-50 (30 questions) |
| Reading comprehension | 31-67 (50 questions) | 20-50 (40 questions) |
| Structure and Written Expression | 31-68 (40 questions) | 20-50 (25 questions) |
The minimum score required for Level 2 is 200/500 and for Level 1 it is 310/677.
Here are some study tips to help you with TOEFL ITP.
Practice

, Practice, Practice!

Focus

on grammar and vocabulary – it really helps with all skill areas!

Practice

taking good notes

, you can during the exam.

Complete past exam papers to help you understand the exam format and timings.

Discipline yourself

! Only you can make yourself study!

Don't forget to

get a good night's sleep, regularly

. Lack of sleep makes studying harder.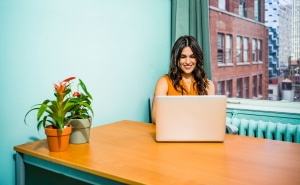 Let Global Exam take away some of that study stress!
Here at Global Exam we want to help you! We want to support your learning for that TOEFL ITP score you want. We have built a learning platform full of study materials and exam practice papers to help get you through this busy study period. We want you to succeed! Take a look at our website, signup for a free account and enjoy a free online trial for the TOEFL ITP test. Let us help you!