What are the requirements for UK immigration?
The UK Home Office's list of Secure English Language Tests lists the English language qualifications required for each category of visa applications to the UK. IELTS and IELTS Life Skills are on this list. UK visa applicants must ensure that they register for an 'IELTS for UKVI' test date at one of the UKVI locations around the world.
Which IELTS test do I need if I am applying for a UK visa?
IELTS Academic, IELTS General Training and IELTS Life Skills are all accepted by the UK Visas and Immigration as proof of English proficiency for those wishing to live and work in the UK or for those who may want to visit their family in the UK. Luckily, it is the same case if you wish to immigrate in Canada or if you want to work in Canada as a nurse.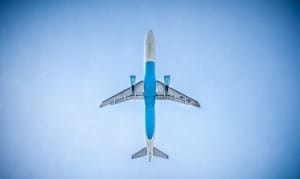 To be on the safe side – use the UK Government visa check list to find out whether you need to take an approved test, what level you need to achieve, and which test you can use. You can also download the IELTS UKVI Decision-Making document to identify the right IELTS test for your requirements.
What is the IELTS Life Skills test for?
IELTS Life Skills is a new English Language test which includes Speaking and Listening, available at CEFR Level A1 and CEFR Level B1. It is designed to meet the requirements of UK Visas and Immigration for certain visa categories and other immigration purposes.  Check the UKVI decision-making document to see if it is suitable for your requirements.
What about if I want to study in the UK?
People who are applying for a Tier 4 Student Visa to study a bachelor or postgraduate degree at a Tier 4 Sponsor university are required to meet the English language level set by the institution. All British universities and colleges accept IELTS results. Tier 4 Student Visa applicants can apply to the UK universities with an IELTS result from more than 1,200 IELTS test locations worldwide. Be sure to check with the institution you are interested in as some universities such as Canadian universities that might have additional requirements.
What do the different Tiers mean?
A Tier 1 visa is required to work for a company in the UK or to be self employed.
Tier 2 visas allow you to work in the UK if you have already found an employer willing to sponsor you.
The Tier 3 category was to help employers of lower-skilled workers to fill temporary labour shortages but the Tier 3 scheme is currently suspended by the UK Border Agency. A Tier 4 sponsor visa is for applicants who want to study in the UK and are not from the European Union.
What IELTS score do I need for my UK visa?
The IELTS score you need depends on your circumstances.  For example, for Tier 1 the requirement is 7.0 overall but can be as low as 4.0 if you have an exceptional talent or business skill. Tier 2 is generally between 4.0 and 5.5. Tier 4 starts at 4.0 below degree level and goes up to 5.5 for degree level courses.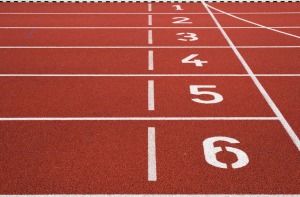 Individual institutions may have higher score requirements. Life Skills scores need to be 4.0 and above.
Where can I take an IELTS or IELTS Life Skills test for a UK visa application?
The UKVI approved tests are available on a wide range of dates throughout the world, in locations specified by UK Visas and Immigration. You must confirm at the time of registration that you wish to use your test result for a UK visa application. You must sit the test in an 'IELTS for UKVI' test session, as UKVI will not accept results from other testing locations.
How often can I retake the IELTS or IELTS Life Skills tests?
There are no restrictions on retaking the IELTS test. However, with the IELTS Life Skills Test, you cannot retake it at the same level for a period of two years once you have passed it. If you do not pass it, there are no restrictions on retaking the IELTS Life Skills test. You will just need to pay again the fee for taking the IELTS test.
For more information on the registration process, check out: how to register for IELTS.
How is my IELTS test different if I take it for UK visa purposes?
The IELTS test for UK visa purposes is designed to meet certain administrative requirements that are specific to UK Visas and Immigration. There are no differences in the test format or questions. The actual test taken is the same – the same content, the same examiners and the format, level of difficulty and scoring are exactly the same.  The Test Report Forms that show your results will be slightly different in order to show that test takers have taken the test at an IELTS UKVI session.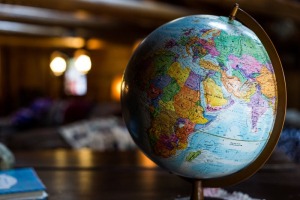 If I take an IELTS test for UK visa purposes, can I use my result in other countries and for other purposes?
Yes, IELTS test results are accepted by thousands of organizations worldwide, including educational institutions, governments and employers. The result can be used to show the institution whether you have achieved the required level of English for their purposes. Make sure you know how long the IELTS test is valid to avoid any inconveniences when sharing your results with the organisation of your choice.
Can I take a computer version of the test?
Yes, some IELTS test takers for UK Visas and Immigration will be able to take their IELTS test on computer. A limited number of places will be available at the British Council for IELTS for UKVI (Academic) delivered on computer at a number of locations in the UK, China, Malaysia, Japan, India, Hong Kong, Brazil, Nigeria, Pakistan, Thailand, Philippines, Vietnam, Russia, Turkey and Saudi Arabia. Ask at your chosen location if a computer version is possible.