The IELTS registration process
IELTS (International English Language Testing System) is an English language exam which was developed to evaluate candidates for academic and migration purposes in the UK, Canada and Australia. In the USA, IELTS can help you gain access to study. IELTS is also accepted by 10,000 other organisations worldwide, including employers, universities and immigration authorities.
Find your nearest test centre
You can take IELTS at one of over 1,200 test centres in 140 countries. The first step is to locate your nearest test centre by going to ielts.org and searching by country.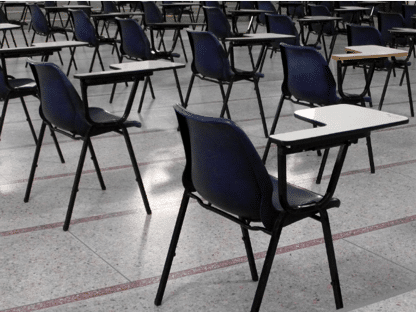 The exam is jointly owned and administrated by the British Council, Cambridge Assessment English and IDP IELTS Australia. These organizations operate in different countries, but it does not matter which one you register with, the test will be the same and equally valid.
If you are in Pakistan and wish to apply to an Australian university, AEO Pakistan operates as the official test centre for IDP IELTS Australia.
Choose the right IELTS exam for your requirements
It is essential that you register for the appropriate version of the test according to your goals and needs. There are two types of IELTS exam, these are:
This is for candidates applying for higher education (undergraduate and postgraduate degrees) or professional registration.
This is for candidates who wish to migrate to Australia, the UK or Canada, or who are applying for secondary education (for example in Ireland, or even in countries such as Germany, Belgium, Netherlands or Switzerland).
Both IELTS Academic and IELTS General test reading, writing, speaking and listening skills. The speaking and listening tests are the same for IELTS Academic and General, however the reading and writing tests are different.
IELTS for UKVI and IELTS Life Skills
If you are applying to study or live in the UK, you may be required to take IELTS for UKVI (UK Visa and Immigration), this includes the IELTS General and Academic exams.
If you are applying for a family, spouse or partner visa, or if are applying for a citizen or settlement visa, you will take the IELTS Life Skills exam. This exam is tested at three levels (Beginner, Elementary and Lower Intermediate, CEFR A1-B1) and includes only the speaking and listening components.
Complete the registration process
You can register for IELTS online or download the application form and submit it to your local exam centre.
You will need a document with photo proof of identity to register, such as a passport or identity card. You must bring the same proof of identity with you on the day of the test.
Payment will also be required at the registration stage and registration fees vary between test centres. The fee also depends on the type of test you are taking. Test centres accept various payment methods, including credit or debit cards, as well as bank transfers, but check with your local centre for details.
Receive confirmation of your IELTS exam booking
You will receive written confirmation of the date and time of your IELTS exam after you have paid. Exam centres try to schedule all four of the exam components for the same day. However, your speaking test might be on a different day, although it will always be seven days before or after the other tests.
Cancellations, transfers and refunds
The British Council allows candidates to cancel an exam, or transfer the exam to another date, five weeks in advance of the exam date. If you cancel five or more weeks before the exam date, you will receive a refund, minus an administration fee.
If the cancellation is due to serious illness, it is possible to cancel the exam less than five weeks before. For this, an original medical certificate is required and a copy will not be accepted. If you are taking the exam with a different provider or test centre, the rules may be different.
For more information on the prices read: the cost of the IELTS test.
How GlobalExam can help you
The structure of the IELTS exam is always the same and an IELTS examiner will always look for the same skills and abilities in candidates. The examiner will award you an IELTS grade or "band" from 1 to 9 for your listening, speaking, reading and writing. Band 9 is the highest level you can achieve and it demonstrates complete mastery of English.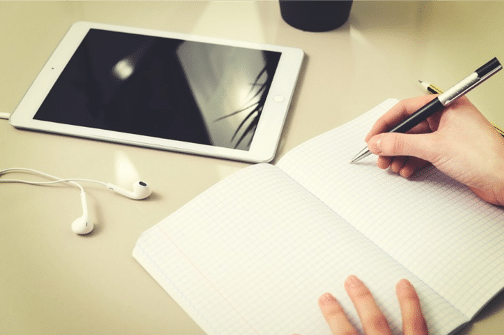 As the structure of the exam is always the same, you can improve your score by practising the format of the exam and improving specific skills. Many resources are available, and GlobalExam has many tests with the same types of questions as used in the exam, and practising these will help you to reach a higher band and get a better result.
If you sign up, you can get access to full mock exams, with corrections, and work on the gaps in your knowledge through access to online exercises. You will also find vocabulary and grammar study sheets, along with many tips for your training.
With the help of GlobalExam, you can be confident on exam day, impress the examiner, and get the IELTS result you are looking for.