Are there IELTS tests centres in the Netherlands?
The Netherlands has locations for taking the IELTS test. The IELTS test is recognized throughout Europe and in English speaking countries around the world. Therefore, it is a great choice for people who need an English proficiency test.
For registration details, locations and other relevant information on IELTS in the Netherlands, read the article below.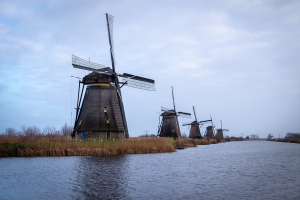 Whether you take your test in Canada, in UK, in Ireland, in Germany, in Belgium, Australia, Nigeria, in the US, China, India, HK or in Switzerland, your IELTS results can open up new opportunities for you all over the world.
How do I register for an IELTS test?
To get started, you need to know which version of the test that you require.
Did you know that there are different versions of the IELTS test?
Academic Version: If you plan on applying to an English speaking university or college, this is the test version for you. This version of the IELTS test is somewhat more difficult and more academically oriented.
General Training Version: If you have to prove your English proficiency to an employer or for immigration purposes, this test version is the best choice for you. It is similar to the Academic version, but the writing and reading sections on the test are somewhat easier. It tests you about everyday things instead of academic things.
The Details of registration
IELTS registration online
You can choose any one of the test centres in Amsterdam or one of the other locations. Click on the link. Complete the online form. Proof of your identity is required. Hence, you will need to upload a JPEG, GIF or PNG file of your ID, and this file needs to be less than 1.5 MB as larger files will not upload. Be certain that the uploaded files show your photograph, the ID's number and your signature clearly. You need a valid government ID for registration. A passport or a National Identity Card is acceptable. For non-EU citizens, only a passport is accepted as ID for test registration.
Check the test centre's for accepted forms of payment. Test places are assigned on a first-come, first-served basis, so register early. Pay the required test fee when you register. There is no limit to the number of times that you can register to take the test.
How will I get my IELTS results?
Everyone receives a Test Report Form (TRF). The TRF is the official document that shows test results. The TRF is released on the 13th day after you write the IELTS test. Ask the text centre whether they mail the TRF to you, or whether you can pick it up in person. Allow sufficient time to receive your results and send them to the recipient (university, etc.) prior to deadlines.
Where to go in Amsterdam and other locations in the Netherlands
These locations provide IELTS tests in Amsterdam and other cities in the Netherlands. You can click on the links below for test information, details of test times, test dates, test fees and directions to the locations in Amsterdam and other locations in the Netherlands:
British Council – British Language Training Centre (Amsterdam)
Email: [email protected]
Website: www.bltc.nl
Do I need to bring anything for the test?
Bring your ID to the test centre. You will have to provide proof of your identity on the day of the test. You must bring the same official government ID that you used when you registered for the test. You may not be permitted to take the test if you present a different ID.
Also, you will need something to write with for the test. A pen or pencil plus some spares works. Pencils are great for filling-in test score sheets because you can erase your mistakes.
What are some test tips for IELTS?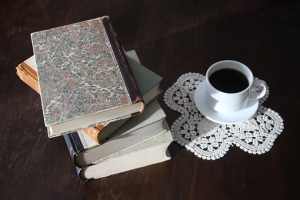 Get familiar with the format of IELTS. Familiarity makes you more confident. Confidence improves test performance.
There is a large amount of material online .Choose the things that work for you. Additionally, drop by your local library and check out a book of practice tests.
Another useful idea is to go and take an IELTS preparation course. This will develop your test taking skills. Expose yourself to multiple tests; this prepares you for the variety of topics and questions that occur on the test. Also, hiring a teacher for private lessons is beneficial. It is more expensive; however, you receive personal attention. We recommend that you gather all the information about the IELTS band score as well in order to understand what is expected from you.
Learn about time management. Many students do not succeed because they do not adequately plan and are inconsistent in their efforts.