Where to take the IELTS Exam in Ireland?
The land of green landscapes, Irish charm, and Game of Thrones filming locations. You can take the test in four cities here – Dublin, Cork, Galway, and Limerick. The locations generally cover the whole of the country from north to south. The cities are also walking friendly and have a good network of public buses for you to get where you need to go.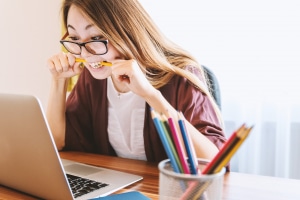 The IELTS exam in Ireland is run by different companies. All registrations are through the British Council IELTS portal but they work with different companies to provide places for candidates to take the IELTS test. In Dublin and Galway there are also different providers in the same city. When booking a test please make sure you have all the information you need and/or want about that provider before you pay anything. Some providers also have different steps you need to follow for payment of the exam. Make sure you read all the notes and instructions on the booking page carefully.
How do I register for the test?
Registration is online at the British Council IELTS website. This website is used for all students from different countries to register for the exam.
Before you go to register, make sure you have all the documents and information you need ready. This will make the process less stressful. You need a digital copy of your national ID card or passport, a passport photo, and a payment card. It is really important to know that the ID you use to register will need to be valid on the day of the test or it will not be accepted. The fee for the exam is set and you will find this out when you go through the registration process.
There are generally two exam dates per month but they do not always have both exams available – general and academic. You need to take your time and make sure you book the right exam, on the right date, in the right place for you.
Whether you take your test in Canada, in UK, in Germany, in Belgium, in the Netherlands, Australia, Nigeria, in the US, China, India, HK or in Switzerland, your IELTS results can open up new opportunities for you all over the world.
Final run…
Now that you are all booked in for the IELTS exam it is time for some final study. This is when you should continue to practice and develop your language skills and focus on those areas of the exam that you feel less confident on. There are many online solutions that can help you do this. The main advantage of this type of study is that you and access it anywhere at anytime so no excuses not to study. GlobalExam is one of these solutions. GlobalExam is an online exam practice system that will help you further develop your English grammar, vocabulary, and exam skills. It will give you access to full practice exams with feedback and you can track your progress. The is really helpful to focus areas of learning everything you need such as how does the IELTS score work. You can access the site on any mobile or desktop device.
The day before your exam make sure you have everything you need ready- ID, know to get there, Pencils, Pens etc.
Good Luck!