Where to take the IELTS test in Canada?
IELTS is one of the world's most popular English language tests and it's one of the main English tests of choice for many educational organizations and employers across Canada too. In fact, all universities and colleges in Canada accept the IELTS test.  Tests are available at locations all over Canada, in each province's capital city and in many regional cities. You could decide to take your test at the nearest language center or maybe you could combine the test with a holiday to another part of Canada.  If you are visiting Canada for the first time then Toronto might be a good place to do the Test and could be combined with a trip to see the world famous Niagara Falls.
When considering where you are going to take the IELTS test in Canada it is worth remembering that the IELTS test is designed to be the same level of difficulty wherever you sit the test. IELTS examiners in Canada receive the same level of training as other countries and are closely monitored to ensure they rate your responses consistently and according to specific marking criteria.  A candidate sitting a test in Richmond should get the same band level they would have got in Halifax.
What should I think about when choosing a center?
Think about where you will feel most confident taking the test. It is important to be well fed and have plenty  of sleep before your test so that you can perform your best. Also consider how early you need to travel to get to the test center and how long you will be staying there.  Some centers in Canada e.g GEOS Languages Plus in Calgary offer all parts of the test on the same day – so think about whether you would prefer to do everything at once or do the speaking test another day.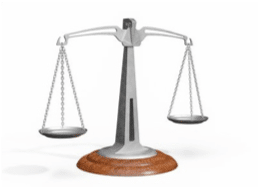 Do you have any disabilities that need to be taken into consideration?  Some centers have braille test papers and special amplification equipment for people who are listening impaired.
Does the type of test make any difference?
Before deciding where to take your test in Canada it's important to make sure you know which type of IELTS test you are taking.  There are two forms of the test: the Academic module and the General Training module. The Academic module is generally taken by people who want to study at an English-speaking college or university. The General Training module is generally taken by people who wish to migrate abroad.  However, some training courses require the General Training module, not the Academic one.  Take a breath, bith versions of the test have the same guidelines such as Listening, Reading, Writing and Speaking sections. Please take note that the IELTS score for both tests are marked on the same scale. Make sure you check before choosing your test center in Canada.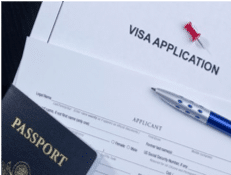 If you are taking the IELTS test for immigration purposes then you will need to check whether you may need to take the test at an IELTS test center which is specifically authorized for citizenship purposes.  For example, IELTS tests for UK Visas need to be taken at specific centers selected by the UK Government.  In Canada, such centers can be found in Ottawa and Toronto.
Where can I search for a center?
You can search for IELTS test centers on the British Council website or at IELTS.org.  In Canada there are hundreds of possible locations. You can find a full list of test centers with contact information for each one at https://www.ielts.org/book-a-test/find-a-test-location/location-list/canada/tv
Here is a list of cities where you can sit for the IELTS test:
Is the cost the same in every location?
The cost of the IELTS test can vary between cities so this could influence where you might want to take the test.  The cost of taking the test in Calgary is C$309 CAD whereas in Belleville it is C$329 CAD.  The cost can even vary within the same city – in some parts of Vancouver it is C$355 CAD and in other parts (Castlegar) it is C$ 389 CAD.  It's worth shopping around if money is an issue and you have multiple possible locations.
What about the date of the test?
Perhaps another factor to consider is the availability of dates for the test and how often they are conducted.  If you want to take the test on a particular date then check which centers are conducting the test on your preferred date.  Also, if you feel that you might want to re-take the test shortly afterwards then you will need to check how often the test center conducts the test.  Some Canadian language centers deliver the tests regularly whereas other centers just offer the test occasionally.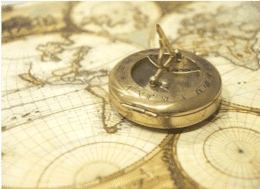 Once you have considered the factors above it's time to choose a center and with so many test centers – you are spoilt for choice!  Whether you take your test in UK, in Ireland, in the US, China, in Germany, Nigeria, India, in Belgium, in the Netherlands, Australia, HK or in Switzerland, your IELTS results can open up new opportunities for you all over the world.  IELTS results are recognized by over 10000 organizations worldwide and include universities, businesses and government institutions.
GlobalExam's online solution
Our plateforme is key to boost your score but before gettng your head down to preparation, remeber to register for the IELTS test. You can trust that we work with IELTS' experts how have tailored exercises and mock exams that gives you the most comprehensive training. Two types of training are offered to you: the training mode and the exam mode.
There are countless information and training material about the test on our blog but also tips for your training and even vocabulary and grammar study sheets free for your kind use!