In this article, we're talking about taking the IELTS test in Winnipeg.
You will learn the following things:
What is the IELTS exam;
The official test centers in Winnipeg;
Basic information about taking the test;
How to study with GlobalExam.
What Is the IELTS' Purpose and Who Is It Intended For?
The IELTS (International English Language Testing System) has been put together by Cambridge ESOL, the British Council and the IDP ("International Development Program") to test and certify a person's proficiency in the English language. The exam is accepted by over 140 countries worldwide, therefore it is one of the most popular English exams in the world.
The IELTS is a rigorous exam intended to equip speakers seeking to live, study, work in English-speaking countries with an official certification of their language abilities.
What Does the IELTS Test Include?
The exam tests a speaker's proficiency across reading, writing, listening, and speaking. The format of the IELTS is roughly as follows:
The listening test (30 minutes): you must answer 40 questions relating to four recordings, including two conversations and two monologues on informal, work-related and academic subjects.
The reading test (one hour): you will be asked to read three texts then answer comprehension questions. The passages will be descriptive, factual, and analytical.
The writing test (one hour): for the first task you will be required to write a short text in a personal or informal manner (a letter, for example). In the second task, you must write an essay response to an argument or problem.
The speaking test (11-14 minutes): you will be expected to respond to basic questions about yourself and your background, before discussing with the examiner a topic as prompted by a task card. Towards the end of the test, there will be the opportunity to discuss the topic on a more conceptual level.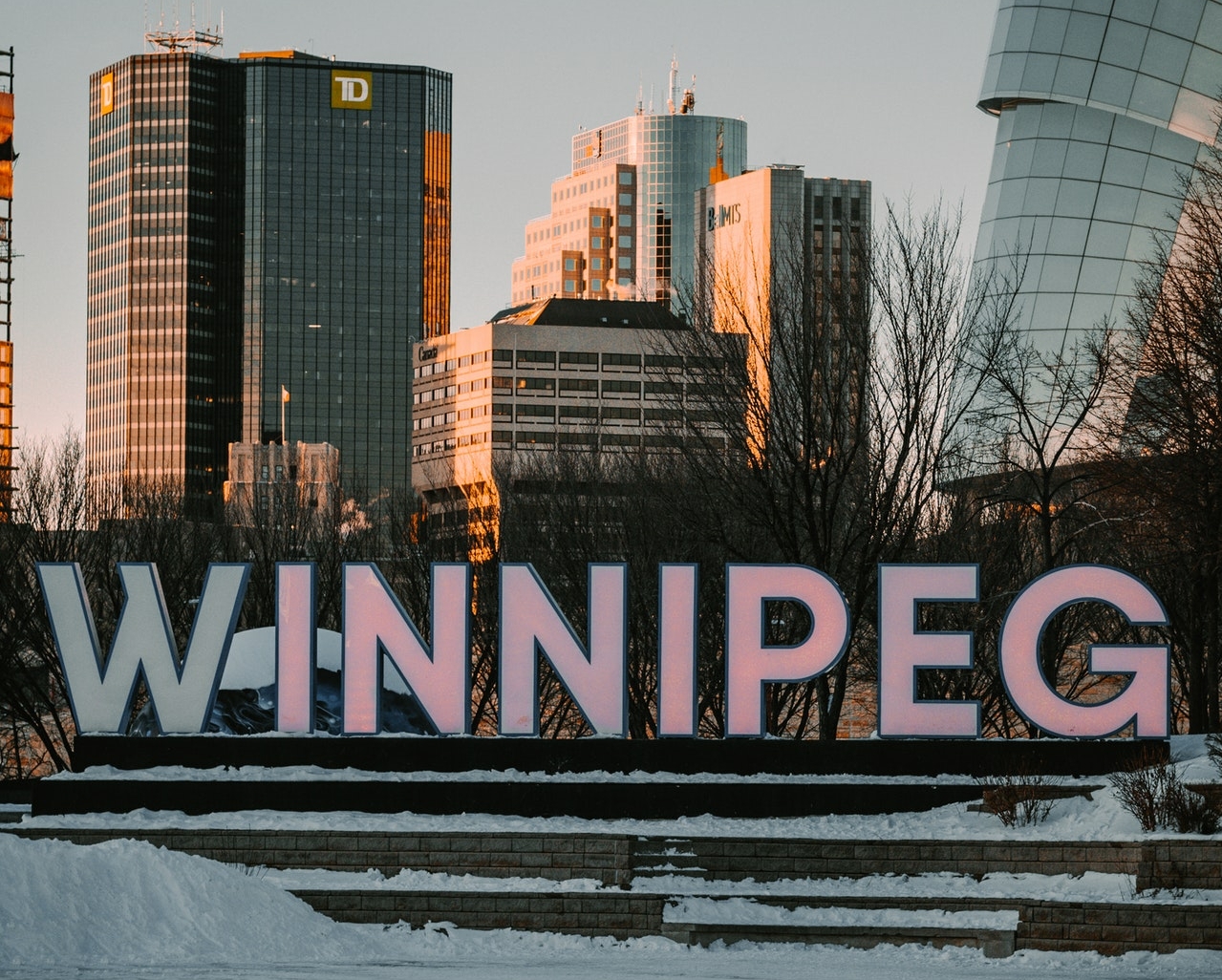 IELTS Winnipeg: Are There Any Official Test Centers?
There are currently six IELTS test locations in Winnipeg. You can find the addresses and contact information here:
Test Center

Address

Accepted Tests

Contact

Heartland International English School
280 William Ave
IELTS, CAEL CE, CELPIP, TOEIC
Tel: 1 204 989 8448
Email: [email protected]
Red River College - Conestoga College
123 Main St (319 Elgin Ave from September 2021)
IELTS
Tel: 204 632 2327
Toll-free: 1 800 903 7707
Email: [email protected]
Holiday Inn South - Canada College
1330 Pembina Highway
IELTS
Tel: +1 514 994 7974
Email: [email protected]
University of Winnipeg - Conestoga College
515 Portage Ave
Duolingo, TOELF, IELTS, Cambridge Assessment English, CanTest, CAEL, PTE, AEPUCE, ELP
Tel: 204 982 1703
Email: [email protected]
Manitoba Institute of Trades and Technology - operated by Heartland International English School
67 Scurfield Boulevard
IELTS, CAEL CE, CELPIP, TOEIC
Tel: 1 204 989 8448
Email: [email protected]
Here is a list of other Official IELTS test centres in Canada:
By What Means Can You Easily Register for the Test?
Please visit the IDP IELTS website if you wish to register for the exam.
Their registration platform is easy to use. After specifying your country, city, and test type, the platform will show you the available IELTS exam centers and their next available IELTS test dates. The rest is a matter of filling in a form and paying the registration fee.
When Are Supposed To Receive Your Test Results?
Test takers will receive their Test Report Form 13 days after passing the exam.
How Much Does It Cost to Take the Test in Winnipeg?
There is a one-time registration fee for the IELTS. In Canada, this fee is approximately $300 CAD, depending on the examination center according to the province it is located in.
If you're unable to pay the fee yourself, you may be eligible to apply for the IELTS's new scholarship award. You can find all the information regarding eligibility and applying on the IELTS website.
The IELTS Test Fee Scholarship covers the full payment of an IELTS exam fee according to the rates of the British Council, AEO or any other IELTS testing body. Applicants must have completed undergraduate courses with at least 3.0 GPA; (Students of the 7th and 8th semesters are also eligible, they must provide the transcripts of the first 6 semesters with GPA> 3.0).
For What Reasons Should You Consider Taking the IELTS?
If you're considering moving to Canada, the IELTS could be your way in. For English speakers, an IELTS score is necessary for:
Studying at an English-speaking Canadian university
Working for an English-speaking company
Applying for a permanent residency card
Applying for Canadian citizenship
If you're considering immigrating to Canada or applying for citizenship, the IELTS is in fact the only international English exam recognized by the Canadian immigration and citizenship authorities.
For economic migrants with working skills, the Express Entry program is one of the most popular immigration pathways to Canada. Candidates in this program are ranked based on factors such as education, age, and language proficiency.
To gain access to the Express Entry pool, all candidates (including native speakers) are expected to prove their proficiency in either French or English with an official test score.
What Are the Canadian Language Benchmarks (CLB) Used For?
Universities and employers across Canada will accept the IELTS as an accurate indication of your English proficiency, however each institution will have their own requirements as to the level.
Canada's immigration and citizenship services measure language proficiency according to the Canadian Language Benchmarks (CLB), a scale that measures your language ability across 12 benchmarks, from basic to advanced. The language requirements differ according to the immigration pathway.
If you apply through the Federal Skilled Worker Program of Express Entry, for example, you will need to achieve at least a CLB Level 7 across reading, writing, listening and speaking. You can use the following chart as a guide to understand how the IELTS scores compared to CLB Level 7:
| CLB level | Reading | Writing | Listening | Speaking |
| --- | --- | --- | --- | --- |
| 7 | 6.0 | 6.0 | 6.0 - 7.0 | 6.0 |
The corresponding IELTS scores refer to the IELTS grading system, which works on a scale from one to nine. When you take the IELTS, you will receive a score that falls into one of the following bands:
| Band Score | Skill Level |
| --- | --- |
| 9 | Expert |
| 8 | Very good |
| 7 | Good |
| 6 | Competent |
| 5 | Modest |
| 4 | Limited |
| 3 | Extremely limited |
| 2 | Intermittent |
| 1 | Non user |
| 0 | No attempt |
This means that a CLB 7, or an IELTS score of 6.0-7.0, refers to a Competent English speaker.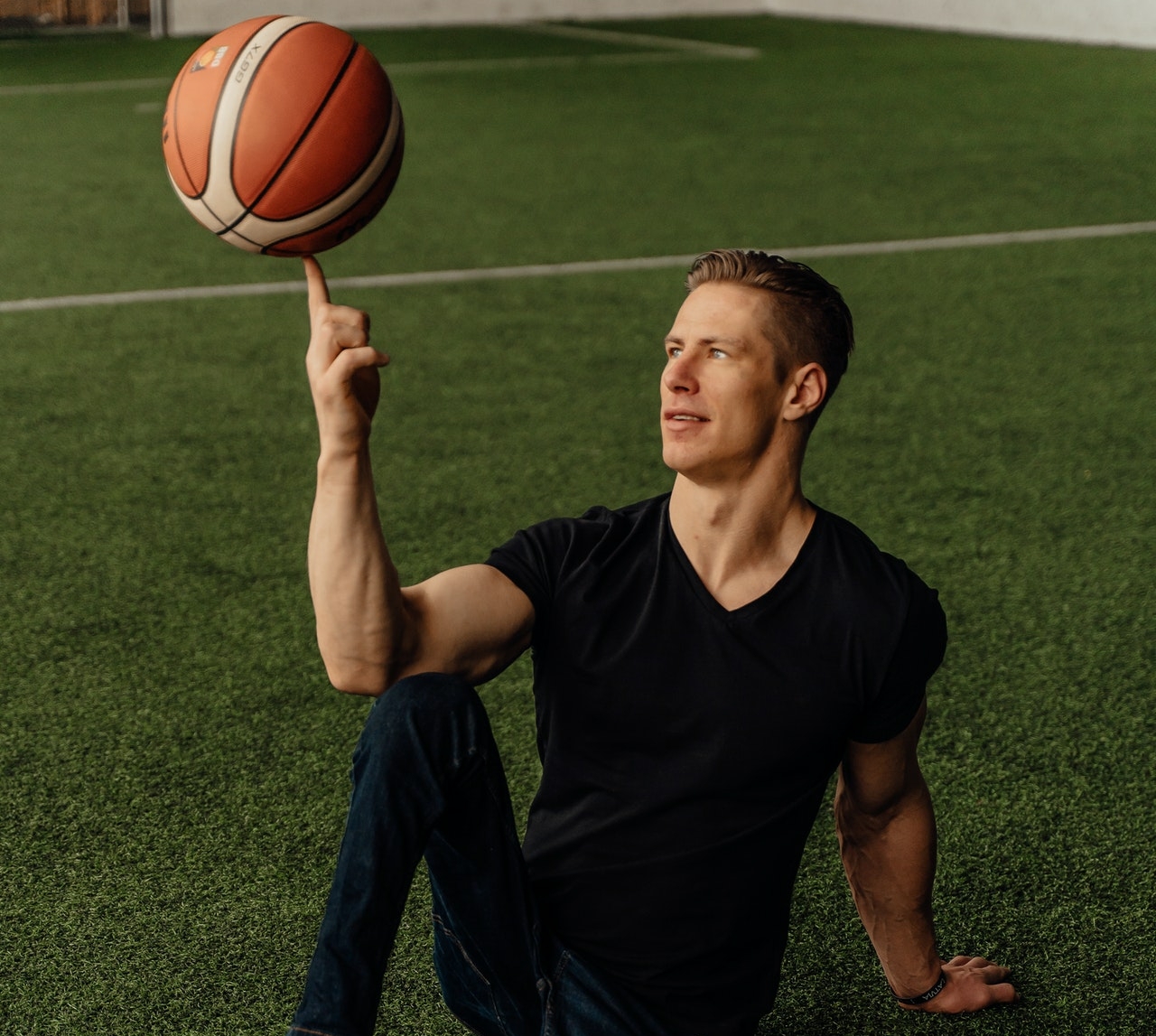 Tips and Tricks to Better Succeed at the IELTS Test
Make the best use of your time to prepare for the exam efficiently: try to devote a regular and, if possible, daily working time to your IELTS preparation. Once your schedule is done, it's time to arrange your space to work in good conditions. For this, you will need silence, concentration, as well as a good internet connection if you decide to train online.
You will find plenty of type exercises, mock exams and practice sheets online such as the Practice mode of GlobalExam for the four exam sections: Listening, Reading, Writing and Speaking.
Do not hesitate to vary your daily learning resources in English: reading, radio, television, films in the original version… any English you will hear is good to take! You can also listen to music in English while reading the lyrics or listen to podcasts to work on the vocabulary of different topics. As you may know, the IELTS exam has questions related to general subjects so you may find it useful to work on your common knowledge.
What else should you do?
You should also try to track your progress every week to focus on the areas that need more practice. Make the effort to consult the revision sheets in order to progress in your gaps.
Do you need to step up your practice game? You could also consider setting up personalized courses for tailor-made monitoring or take offline courses with teachers specialized in IELTS.
Finally, you will need to familiarize yourself with the IELTS format, with the sheets by section and by exercise in particular. You should also take as many mock exams as possible. They are the conditioning that will allow you to arrive ready and serene on the day of the exam.
Get the IELTS Score You Really Deserve With GlobalExam
If you're ready to go with your IELTS preparations, let's take a minute to look at how GlobalExam could help you get the score you need.
Our e-learning platform offers learners three central learning tools:
Study sheets and revision: work on specific vocabulary, grammar, and discussion topics
Training mode: test your knowledge with corrected exercises
Exam mode: test yourself under real exam conditions
On GlobalExam, our learning materials are organized in a way that lets you prepare specifically for the IELTS exam. Head to Training Mode and choose the skill you wish to improve. Within each skill set, the exercises are targeted at preparing you for the tasks that you will face in the real exam.
If you subscribe to our Premium service, you'll even have the chance to review your progress using our Statistics and Corrections mode. This way you can understand exactly where you've gone wrong and correct it for next time.
The IELTS is an essential part of moving to Canada for English speakers, so what are you waiting for?