IELTS in Saskatoon
What do I need to do to take IELTS in Saskatoon?
Do you live in Saskatoon, Canada? Do you have to take the IELTS test? Colleges and universities will typically require foreign born, non-native English speakers to prove their English language skills. Additionally, some employers may request proof of English skills. IELTS is widely recognized and accepted in Canada.
For details on registration at IELTS test centres in Saskatoon, read the rest of this article.
Registration for the test
Before you begin the registration process, determine which version of IELTS is best for you.
There are two versions of IELTS. The General Training version is accepted by most employers and for immigration to Canada. The Academic version is for application to a university or college. When you know which version you need, you can register online or at a test centre.
Registration-online
There is a list of certified IELTS centres in the Saskatoon area below. Choose one and click on the link. Complete the online form that appears on the test centre's website. You will need to upload evidence of your identity. You will need a JPEG, GIF or PNG file of your ID that is less than 1.5 MB. Only valid government identification is accepted for registration. A passport or Canadian Permanent Resident Card (PRC) will be acceptable. Make sure that the uploaded files clearly show your photograph, the ID's number and your signature.
Credit cards or debit cards are the typical form of payment for online registration. Double check with the test centre for their accepted forms of payment. In Saskatoon, the certified test centres work on a first come, first serve system. There is no holding of seats for test candidates. You are expected to pay within 24 hours of registering.
Registration-paper based
It is the same procedure as online registration; however, you complete a paper form and use a photocopy of your identification. Forms can be mailed to a test centre, or you can drop by and submit them in person. You must mark the test date that you desire on the form. Also, you need an alternative test date in case your first choice is full. The dates appear on the form.
There is no limit to how many times that a person can register for and take the IELTS test.
How will I know my IELTS results?
The Test Report Form (TRF) is the official document that shows your test scores. The TRF is released on the 13th day after you sit for the IELTS test. Always, check the Test Date and Results Chart for recommended test dates to ensure that there will be enough time for you to meet any university deadlines. If you need results for an employer, inform the employer how long it will take to receive the TRF.
What locations have regular IELTS testing in Saskatoon?
The locations shown below offer IELTS testing in the Saskatoon area. Click on the links for details of times, dates, fees and directions to the locations:
Here is a list of other cities where you can sit for the IELTS test in Canada:
What things should I bring on the test day?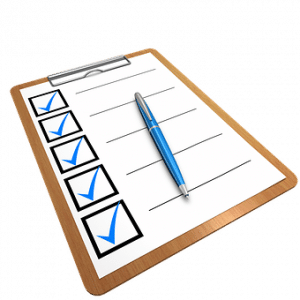 You will need to confirm your identity on the day of the test. It must be the same official government ID that you used to register. If you don't bring the same ID, you will be refused permission to sit for the test. Bring something to write with and be sure to have back-ups. Pencil works best to fill-in score sheets. Many people prefer a pen for the writing section. An eraser is very useful as well.
How can I prepare for IELTS?
Get to know the test format, the question types, section time limits, etc. It will improve your confidence and your score. Take advantage of the online materials that exist. Also, you can buy a book of practice tests. Spend some money on an IELTS preparation course with a good school. It will help. Another approach is to find and hire a personal tutor, but it can be more expensive.
Time management is central to your success on IELTS. Schedule times to study and follow the schedule. Be self-disciplined. Establish clear objectives that meet your goals. Without them, you will waste irreplaceable time.