This article is all about taking the IELTS test in Montreal.
We're here to guide you through:
What the IELTS is
How it can help with a Canadian immigration application
Practical information
Preparing with GlobalExam
Read this article to know more about the all process of taking the IELTS exam, where to take the test in Montreal, and how we can help being ready!
What is the IELTS?
The IELTS (International English Language Testing System) is an exam designed to test a person's proficiency in the English language. Jointly administered by Cambridge ESOL, the British Council and the IDP, the IELTS aims to equip speakers seeking to live, work or study in English-speaking countries with an official certification of their language abilities.

How do I register?
Registration for the IELTS in Canada takes place online on the IDP website.
When you access the IELTS registration platform, you will be asked to input your country, city, and test type. The platform will show you the available examination centers and their next test sessions.
Once you've selected your session, you will be asked to create an account on the IDP website. You will have to provide the following information:
Your personal details, including date of birth and passport or National Identity Card number
Your occupation and education information
Your postal address
Next, you must download an application form to print, complete and submit to your chosen examination center. The form asks for detailed information, including:
Your intended destination country
Number of years studying English
You will be asked to pay the registration fee online, at which point your registration is complete.
Why should I take the IELTS?
Achieving a certain IELTS score can also help you to fulfil your ambitions within the world of work, or in your studies. If you're a prospective immigrant to Canada or considering applying for citizenship, the IELTS is the only international English exam recognized by the immigration and citizenship authorities.
As well as opening doors to new opportunities and countries, taking an IELTS test could have the following benefits:
Booking a test and having a deadline will motivate you to work hard and study
You will improve your English language skills across reading, writing, listening and speaking
You will identify your weak points and have a better understanding of your abilities
Having an official certificate attesting to your English level is satisfying!
Immigrating to Canada with Express Entry
If you're motivated to take the IELTS as a pathway to immigration, you may want to look into Express Entry, a system used to process applications to Canada's immigration programs for skilled workers. Candidates are ranked according to criteria such as education, age, and language proficiency. The best are invited to apply for Canadian permanent resident status.
To gain access to the Express Entry pool, all candidates (including native speakers) must demonstrate their proficiency in either French or English.
To apply with Express Entry, you'll need to:
Check that you're eligible to apply by meeting the program requirements
Prepare your documents (such as test scores)
Create and submit your Express Entry profile online
Wait for an invitation to apply for permanent residence
This means that you must take the IELTS test before you begin the Express Entry application procedure.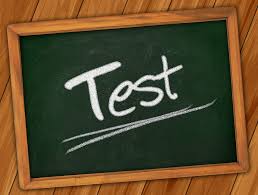 Where to take the IELTS Montreal
Here is a list of cities where you can sit for the IELTS test in Canada:
There are three examination centers where you can sit the IELTS Montreal and you can find their addresses and contact information right here:
IELTS Montreal examination center
Address
Contact
Conestoga College
Vanier College
821 Avenue Sainte-Croix
Saint- Laurent, QC H4L 3X9

[email protected]
Canada College
1118 rue Sainte-Catherine, W
3rd floor
Montreal, QC H3B 1H5

[email protected]
Conestoga College
BLI Montreal
70 rue Notre-Dame, W
Montreal, QC H2Y 1S6

[email protected]
How much does the test cost?
The IELTS test costs approximately $300 CAD in Canada.
The IELTS is one of the more expensive language tests, but there are reasons for this. Firstly, the exam is of a high quality and undergoes frequent modifications and updates to maintain its status as one of the most rigorous English language tests on the market. Secondly, it is marketed at a high level for wide recognition. Thirdly, the test is available on paper and computer at so many examination centers that there are significant administration costs.
The IELTS recently launched a scholarship award to help students cover the costs of the registration fee. If you're eligible for the scholarship, you can apply directly on the IELTS website. 
What are the Canadian language requirements?
When it comes to proving your proficiency in English, your IELTS test score will be measured against the Canadian Language Benchmarks (CLB). Your IELTS test certificate will include a specific score in each communication skill, which altogether corresponds to one of the 12 CLB levels.
If you're applying through the Federal Skilled Worker Program of Express Entry, for example, you will need to achieve at least a CLB Level 7 across reading, writing, listening and speaking. You can use the following chart as a guide to understand how the IELTS scores compared to CLB Level 7:
| Score | Language Proficiency | Explanation |
| --- | --- | --- |
| 9 | Expert User | Total mastery of the language. Understands perfectly and is at ease orally |
| 8 | Very good user | Very good operational mastery of the language. Some occasional faults. |
| 7 | Good user | Good general mastery of the language, despite some errors and misunderstandings |
| 6 | Competent user | Competent mastery of the language in unfamiliar situations. Good mastery of everyday situations. Multiple errors and misunderstandings |
| 5 | Modest User | Ability to understand the general meaning of a situation, despite numerous errors and misunderstandings |
| 4 | Limited user | Ability to deal with a few daily situations. The candidate does not use complex language |
| 3 | Extremely limited user | Can only deal with very familiar situations. Has difficulties communicating. |
| 2 | Intermittent user | Has great difficulties communicating and being understood |
| 1 | Non user | Does not know how to speak the language except for certain ideas |
| 0 | Did not sit the exam | Did not sit the exam |
Preparing for the IELTS with GlobalExam
The IELTS is a high quality and rigorous testing system, so being well prepared is essential to ensuring a pass. Luckily for you, we've designed a sophisticated e-learning platform that helps you to do just that.
On GlobalExam, we have the learning resources, training exercises and mock tests to take you from the beginning of your study journey right through to test day.
If you've got some learning to do before testing your knowledge, we've got the material to help you. On GlobalExam there is a huge variety of study sheets divided across all aspects of vocabulary, grammar, and discussion topics. Our revision materials have been designed to break down new information into manageable chunks, with paired exercises to help you apply your new knowledge directly to exam-style situations.

Once you're on more solid ground with your knowledge, it's time to test yourself. With a Premium subscription, you can take several IELTS-style tests against the clock to make sure you're ready for the big day.
The IELTS is essential for living and working in Canada. If the test is in your sights, it's time to start studying!