IELTS Montréal
Where can I take the IELTS in Montréal?
Are you thinking of taking the IELTS test in the near future? Does the university or employer that you have applied to require proof of language ability?
Read below for information on certified IELTS test centres in the Montréal area.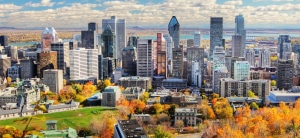 Registration-online
First of all, you need to determine which version of IELTS that you need to sit for. There is the General Training version, which is suitable for most employment purposes. If you need proof of English ability for application to an academic institution, then the Academic version of IELTS is best.
Once you know which version, register. You fill-in the online form found on the test centre's website. To register, you will need to provide evidence of your identity. A JPEG, GIF or PNG file of your ID that is less than 1.5 MB must be uploaded. The ID must be a valid, original passport or a Canadian Permanent Resident Card (PRC). The ID should have a photograph, a number, and a signature. Make sure that your uploaded file has all three elements visible.
Credit cards or debit cards are accepted for online payment. Check with your chosen test centre for their accepted methods of payment. IELTS test centres in Montréal operate on a first come, first serve basis. They do not hold seats for test candidates. Payment is normally expected within 24 hours in order to secure a seat on the day of the exam.
You can sit for the IELTS in any city you'd like. Here is a list of cities where you can sit for the IELTS test in Canada:
Registration-paper based
Essentially, it is the same process as online registration except that you fill-in a paper form and provide a photocopy of your identification. Forms can be mailed to the test centre or done in person. You must indicate the chosen date along with an alternative date that you wish to sit for the exam. The dates will be on the form.
There is no limit to how many times you may register to sit for the IELTS test, so don't be discouraged if you don't do well the first time you take the IELTS test.
Test Centres in Montréal
Here is a list of IELTS test centres in or near Montréal. Click on the links for addresses, maps, fees and directions:
Cégep de Saint-Laurent
Email: [email protected]
Website: https://www.ilsc.com/language-tests/ielts
Cancellation/Change of Dates
Check with the test centre for details of cancellation policies, transfers of test dates and refunds. Test centres may vary considerably on the specifics. If registering online, take a moment to acquaint yourself with your test centres's policies. If registering in person, ask the staff.
Things to bring on test day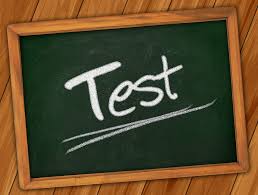 On the day of the test, you need to verify your identity again. Bring the same identification that you used to register. Only official government ID is accepted. This will be a passport for most foreign students or a permanent resident card for those persons who have recently immigrated to Canada. Bring something to write with and be sure to have two back-ups. You will need a pen and pencil. Pencil is used to fill-in answers on the score sheet.
Test Results
The official Test Report Form (TRF) is released on the 13th day after you sit for the IELTS test. You should check the Test Date and Results Chart for suggested test dates so that you can get your TRFs sent to a receiving university by its application deadline. For employment purposes, you can inform your potential employer of the time frame involved.
Preparation for the test
You will need to prepare for the IELTS exam. You will need to become familiar with the format, types of questions, time limits, word limits, etc. Knowledge of these basic aspects of the exam will improve your score. Therefore, you should practice. To start, you can access the abundance of material that is online. You could purchase one of the many official test books. It's a good idea to either take an IELTS preparation course with a reputable school or hire a personal tutor who has experience.
Setting clear, achievable goals is necessary. If you are not clear on what you want to achieve, you will waste time and money. Preparation courses are not cheap. Manage your time and make a schedule for studying. Ask for specific feedback from your teachers so that you know what you have to work on to improve.
Good Luck/ Bonne Chance