What should I do for IELTS in Calgary?
Calgary offers a number of locations to take IELTS. Whether you need IELTS for admission to a college or university or whether you need IELTS for an employer, there are locations in Calgary offering testing sessions throughout the year. As IELTS is so well-recognized and accepted everywhere in Canada, it is your best option for an English proficiency test.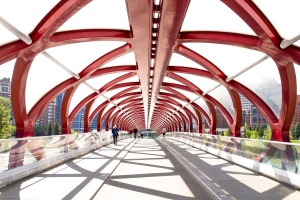 To learn how to register at IELTS test centres in Calgary, read below.
How do I register for IELTS?
Before you begin, you need to ask a question: Which version of IELTS do I need?
You may not realize it, but there are two versions of IELTS. The General Training version is typically used by employers and for the purpose of immigration to an English speaking country. The Academic version is the standard test for university or college admission. You can either register online or at a test centre for both versions of IELTS.
Registering online
A list of certified IELTS centres in the Calgary area follows below. Choose any one of them and click on the link. Then you complete the online form that appears on the website. You will need proof of identity, so you will need to upload a JPEG, GIF or PNG file of your ID. The file must be less than 1.5 MB. Valid government ID is required for registration. Normally, this will be a passport or a Canadian Permanent Resident Card (PRC). The uploaded files have to show your photograph, the ID's number and your signature clearly.
Usually, you pay with a credit or debit card. Check what the test centre accepts as a form of payment. It may vary from place to place. In Calgary, test centres will use a first come, first serve system that is they do not reserve seats for preferred candidates. You are expected to pay the fee within 24 hours of your registration.
Registering in person or by mail
It is the same procedure as with online registration, but you must complete a paper form and need to provide a photocopy your identification. You can drop by a test centre and complete the forms; it is faster than relying on the mail. Check the test date that you would prefer on the form. Additionally, you should mark an alternative test day as your first choice may be full. The dates are on the form.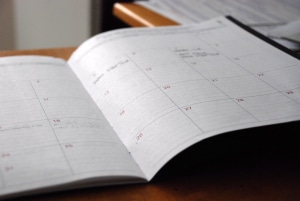 There is no limit to how many times that an individual can register and sit for the IELTS test.
How will I know what my IELTS results are?
You will receive a Test Report Form (TRF). It is the official document that shows your test scores. The TRF is released on the 13th day after you write the IELTS test. It is critical to check the Test Date and Results Chart for the suggested test dates in order to allow sufficient time for you to meet any submission deadlines. If an employer wants to see your results, then you can inform the employer how long it will take to receive the TRF.
IELTS testing centres in Calgary
The locations shown below offer IELTS testing in Calgary. Click on the links for information, details of times, dates, fees and directions to the locations:
Global Village – Calgary, Canada
Email: [email protected]
Website: http://www.ieltscalgary.com
DP Education -University of Calgary
Email: [email protected]
Website: http://idp.ieltscanadatest.com/
SAIT (Southern Alberta Institute of Technology), Calgary, Canada
Email: [email protected]
Website: https://www.sait.ca/admissions/admission-and-selection/english-proficiency/ielts-centre
Bow Valley College, Calgary, Canada
Email: [email protected]
Website: https://www.bowvalleycollege.ca/ielts
GEOS Languages Plus, Calgary, Canada
Email: [email protected]
Website: http://www.geoscalgary.com/ielts_test_centre.htm
IELTS testing centres in other cities
You can sit for the IELTS in any city, here is a list of other cities with IELTS testing centres in Canada:
What do I need to bring on test day?
You will need to prove your identity before you can sit for the test. Bring the same official government identification that you used to register. If you bring a different ID, you will be refused permission to take the test. Most likely, you will not get a refund.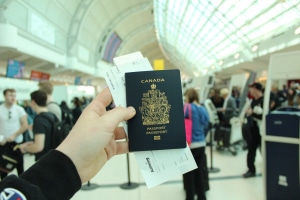 Bring something to write with and have an extra. Pencils are best to fill-in the score sheets for the listening and reading sections. Also, pencil can be erased, so it works well for the writing section. An eraser is very helpful, too.
Can you give me any tips or other information on IELTS?
Become accustomed to the test format. Knowing the format improves confidence. Make use of the online materials that are out there. Also, buy or borrow a book of practice tests. Find an IELTS preparation course. Another method is hire a tutor for individual lessons, but keep in mind that private lessons can be expensive.
Use effective time management as it will be crucial to your success on IELTS. Schedule times to study and develop self-discipline. Write clear objectives that will meet your goals. Without planning, you will waste irreplaceable time.
On GlobalExam, you can practice in real exam conditions thanks to many exercices and question types. All your exercises are corrected, and you can track your progress as you go along. Register now for free and try out our platform!