This article is all about taking the IELTS test in Ottawa.
We're here to guide you through:
What the IELTS is
How it can help with a Canadian immigration application
Practical information on taking the test
Studying for the exam with GlobalExam
We are going to tell all about the IELTS exam and the test centers in Ottawa. Let us show you why our GlobalExam online plateforme is the right solution for you to prepare for the test!
What is the IELTS?
The IELTS (International English Language Testing System) is an exam designed to test a person's proficiency in the English language. Jointly administered by Cambridge ESOL, the British Council and the IDP, the exam aims to equip speakers seeking to live, work or study in English-speaking countries with an official certification of their language abilities.
There are two versions of the test: the IELTS Academic, aimed at students; and the IELTS General Training, aimed more generally towards immigrants. Both tests assess a person's language skills across reading, writing, speaking, listening, however the IELTS Academic uses topics that are more suitable for university-level students.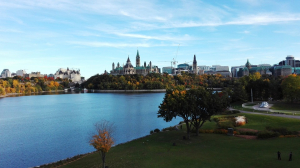 How do I register?
Registration for the IELTS in Canada goes through the IDP ("International Development Program"). You can register for the test on the IDP website and it's a simple procedure.
When you access the IDP registration platform, you will be asked to input your country, city, and test type. The platform will show you the available examination centers and their next test sessions.
Once you've selected your session, you will be asked to create an account on the IDP website. Next, you must download an application form to print, complete and submit to your chosen examination center. You will be asked to pay the registration fee online, at which point your registration is complete.
Why should I take the IELTS?
The IELTS is recognized by over 10,000 organizations all over the world as a reliable certification of a person's English language abilities. All Canadian universities and colleges accept the IELTS test scores, and it can be an essential part of the immigration and citizenship processes.
There are several ways to immigrate to Canada as an economic migrant. Two of the available options are:
The Express Entry program
Provincial Nominee Programs
Canada has two official languages – English and French – and the immigration and citizenship processes require proficiency in at least one. For English speakers, the IELTS General Training is the only international test accepted by the Canadian government.
Immigrating through Express Entry
Express Entry is a system used by Immigration, Refugees and Citizenship Canada (IRCC) for processing applications to Canada's immigration programs for skilled workers. It is a competitive pathway to immigration, whereby candidates are ranked according to criteria such as education, age, and language proficiency. The best candidates are invited to apply for Canadian permanent resident status.
To gain access to the Express Entry pool, all candidates (including native speakers) must demonstrate their proficiency in either French or English.
Where to take the IELTS Ottawa
In Canada, the IELTS is administered by the IDP. In some Canadian cities, you can sit the IELTS directly at an IDP center, otherwise, you can find another examination center offering the test independently. Wherever you take your test, any version of the IELTS comes approved by the IDP.
Here is a list of cities where you can sit for the IELTS test in Canada:
There are three examination centers where you can sit the IELTS Ottawa and you can find their addresses and contact information right here:
IELTS Ottawa examination center
Address
Contact
Canada College
College La Cité
801, promenade de l'Aviation
Ottawa, Ontario K1K 4R3

[email protected]
Algonquin College
1385 Woodroffe Avenue
Ottawa, Ontario K2G 1V8

[email protected]
Conestoga College
University of Ottawa
75 Laurier Avenue, E
Ottawa, Ontario K1N 6N5

[email protected]

Once you've worked out which one is the most convenient location for you, all you need to do is register online on the IDP website, specifying your chosen examination center.
How much does the test cost?
The IELTS costs approximately $300 CAD in Canada. The registration fee can vary depending on the examination center, according to the province it is located in.
This is because different Canadian provinces charge a different amount of tax. Taxes in Ontario are higher than in Alberta, for example, so the IELTS Ottawa is likely to cost around $339 CAD, whereas in Alberta, it's around $315 CAD.
The IELTS Exam Fee Scholarship
The IELTS recently launched a scholarship award to help students cover the costs of the registration fee. To be considered for the scholarship, applicants must meet the following criteria:
Less than 32 years old
High School grades of at least 75%
Undergraduate degree with a minimum of 3.0 GPA
Family incomes of less than $250 USD
First time sitting the IELTS
Teacher recommendation
If you're eligible for the scholarship, you can apply directly on the IELTS website. Please note that you will be asked to upload supporting documents that support your eligibility against the above criteria.
What are the Canadian language requirements?
When it comes to proving your proficiency in English, your IELTS test score will be measured according to the Canadian Language Benchmarks (CLB). The CLB is a scale that measures your language ability across 12 benchmarks, from basic to advanced.
If you're applying through the Federal Skilled Worker Program of Express Entry, for example, you will need to achieve at least a CLB Level 7 across reading, writing, listening and speaking. If you're applying for Canadian citizenship, you will need to prove English proficiency at CLB Level 4 in speaking and Level 4.5 in listening.
Preparing for the test with GlobalExam
If you're still not sure whether the IELTS is for you, why not try out some of the test material yourself before you make a decision?
Simply tell GlobalExam which language you're revising and the test you're preparing for, and you'll have access to a limited selection of revision materials and exercises specifically adapted to preparing for the IELTS. If our e-learning platform works for you, take it to the next level with a Premium subscription.
If you're not sure what language level you currently have, you can begin with an Assessment test that will put you through your paces in English to give you an idea of where you're starting from.
As the test gets closer, you can take mock IELTS tests under real conditions to prepare for the real thing.
The IELTS is essential for living and working in Canada. If the test is in your sights, there's no time to waste!