Where to take the IELTS exam in Belgium?
Oh Belgium! A country of chocolate, beer, and waffles. There is one exam test centre in this country and that is in Brussels. Due to the location of Belgium it also makes it accessible for students from Luxembourg, northern France, western Germany, and southern Netherlands to take the exam here. If you can not find the date you need in other countries, Belgium might be a good alternative test taking location.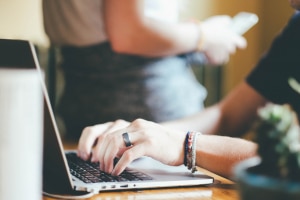 The IELTS exam in Belgium is run by British Council and all application registrations need to be done online about two months before the test date you have chosen. The exam is available to anyone over 18 years old and places are limited. You need to book your place as early as you can so not to miss out, The schedule of dates available online shows tests – academic or general – and dates about four months in advance.
How do I register for an IELTS exam?
All IELTS exam registrations are done online through the British Council IELTS portal. This is the website that all IELTS exams are booked through so when you are ready to book your test and know your dates, this is where to do.
Before you start the application process make sure you have all the documents you need ready. You need a digital copy of your national ID or passport (this must be valid on the date of the exam and preferably a few days after) a passport photo, and a credit card. If you want to pay by bank transfer, then make sure you have the correct details from the website and follow the prompts carefully. The fee is set and shown on the payment page. Remember to make notes of any important information during the process you feel you might need later.
Notes on the website also say that the speaking part of the test can either be on the same day (so be prepared) or a day before/after the main test day. You will need to factor this into your transport planning to get to the test location- staying later or going twice.
Take your time when booking – make sure the dates, location, and which exam are all correct. Also double check all your personal details and spelling. These things are hard or impossible to change after they have been submitted.
Whether you take your test in Canada, in UK, in Ireland, in Germany, in the Netherlands, Australia, Nigeria, in the US, China, India, HK or in Switzerland, your IELTS results can open up new opportunities for you all over the world.
Final preparation before the exam.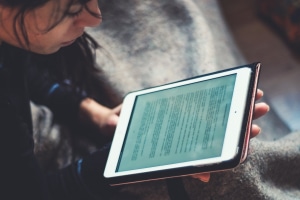 You are all booked in for an IELTS exam in about two months. Now what do you do? You've studied so hard to get this far but you need to keep going – language is only absorbed if it is used on a daily basis but it is not enough. You need to remember and continue to practice those exam skills. No matter how good your language skills are, exam skills are equally important to be able to complete the exam papers in the set times – answer 40 listening questions does not seem hard until you can only hear it once and under test conditions.
There are many IELTS learning materials that can help you do this – from books, to videos, to online practice platforms. Global Exam is an online solution to your exam practice needs such as understanding the IELTS score. It focuses on exam testing and will give you access to complete practice tests and areas for you to concentrate on developing your vocabulary and grammar. The system also allows you to track your development so you can see where you need to focus with the exam date looming. Take a look and maybe use the free area to give it a try.
Good luck on your IELTS exam!