Whether you live in or around Belgium, this article lists the locations in which you can take your IELTS exam.
Do you intend to take the IELTS test? We are going to provide you with detailed information about the locations and test centers available for you.
We will explain everything you need to know about the exam, before, during and after D-day. Let's start!
Where Exactly Can You Take the IELTS Exam In Belgium?
In Belgium, the only IELTS test center is located in Brussels. Due to the location of Belgium it also makes it accessible for students from Luxembourg, northern France, western Germany, and southern Netherlands to take the exam here. If you can not find the date you need in other countries, Belgium might be a good alternative test taking location.
The IELTS exam in Belgium is run by the British Council and all application registrations need to be done online about two months before the test date you have chosen. The exam is available to anyone over 18 years old and places are limited. You need to book your place as early as you can so as not to miss out. The schedule of dates available online shows tests – academic or general – and dates about four months in advance.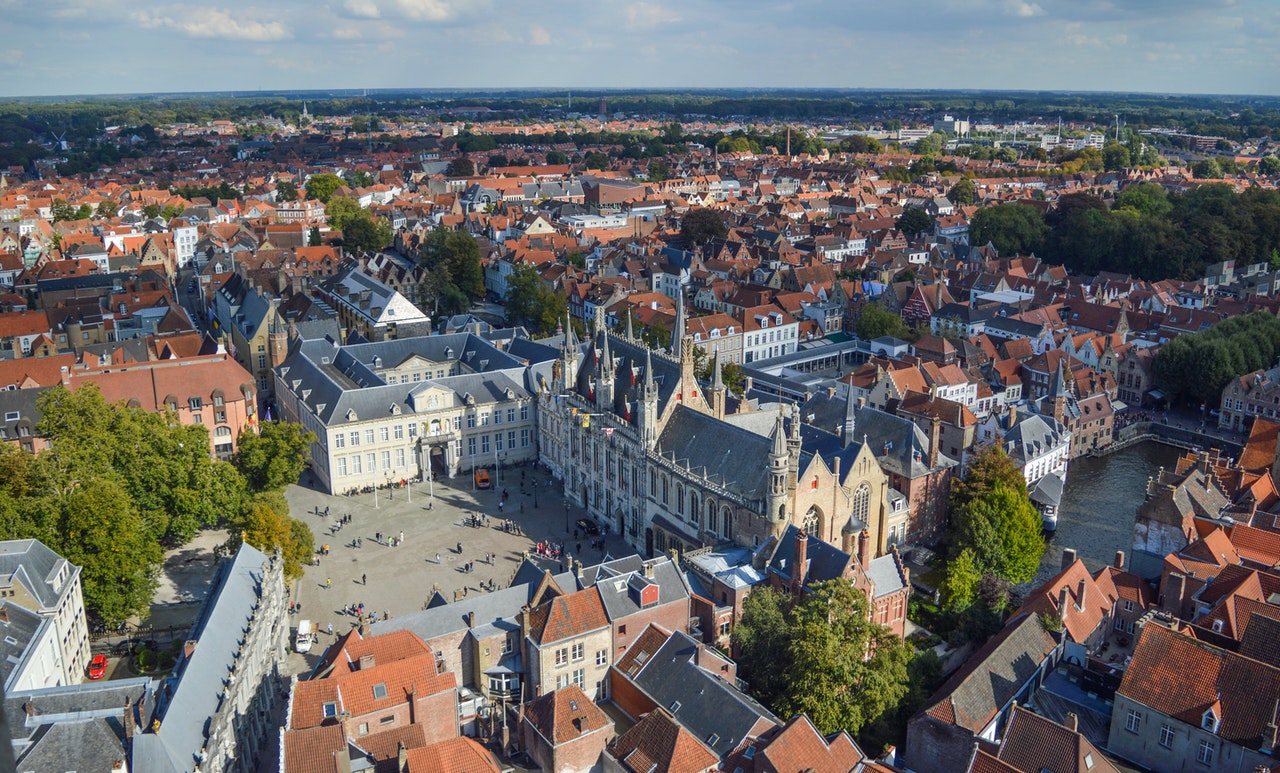 IELTS Brussels: Where Is the Test Center Located At?
There are two types of IELTS exams available in Brussels: IELTS Academic and IELTS General Training. If you are aiming to take the exam for academic purposes, such as applying for a university or studying in an English-speaking country, then IELTS Academic is suitable for you.
Since IELTS General Training uses everyday social and workplace contexts, it is designed for people who want to migrate to a country where English is the native language. It is equally possible when applying in the Brussels IELTS test centre to select your preferred format for the exam: computer-delivered or paper-based.
The test centre is at the heart of the city centre, not far from the Palais de Bruxelles. Here is the detailed information concerning the exam centre:
Test Center

Accepted Tests

Address

Contact

British Council Belgium
•General
•Academic
•Paper-based
•Computer-delivered
108 Rue du Trône/Troonstraat, Brussels, Belgium
P: 1050
Email: [email protected]
Website: http://www.britishcouncil.be/exam/ielts
IELTS Test Centers Nearby Belgium
Since there is only one IELTS test centre in Belgium, you can opt to take the exam in other IELTS test venues in the neighbouring areas and cities including Luxembourg, Lille, and Eindhoven.
Luxembourg: Where Are the IELTS Test Centers Located At?
IELTS test centres are available in Luxembourg which is a two-hour drive from Belgium. It is also extremely close to France and Germany, so if you come from these three countries, Luxembourg might be the perfect spot for you to sit your exam.
Test Center

Accepted Tests

Address

Contact

British Council – Institut National des Langues
•General
•Academic
•Paper-based
•UKVI
•Life Skills
5 rue Léon Hengen L-1745 Luxembourg
Tel: +352 26 44 30 1
Email: [email protected]
Website: http://www.insl.lu/
Lille: Where Are the IELTS Test Centers Located At?
Another location in which you can take your IELTS exam is Lille. If you live in France, especially in the north or the west, Lille would be perfect for you. You do not need to cross the border to sit your exam since the city has an IELTS test location.
Test Center

Accepted Tests

Address

Contact

British Council test location – Lille
•General
•Academic
•Paper-based
•Computer-delivered
Université Catholique de Lille, 60, Boulevard Vauban, Lille, 59016
Email: [email protected]
Website: https://www.britishcouncil.fr/ielts
Eindhoven: Where Can You Find the IELTS Test Centers?
If you are on the other side of the border, you might want to consider taking your exam in Eindhoven, the southern city of Netherlands. It is ideally located for students who live in the northeast of Belgium.
Test Center

Accepted Tests

Address

Contact

Eindhoven BLTC
•General
•Academic
•Paper-based
Eindhoven Aristozalen, Vestdijk 30, 5611 CC Eindhoven, Eindhoven
Tel: +31206223634
Email: [email protected]
Website: www.bltc.nl
Where Else Is It Possible to Take The Exam?
In case none of these venues are convenient for you, note that there are many IELTS Test Centers worldwide :
How Can You Register for the IELTS Exam in Belgium?
All IELTS exam registrations are done online through the British Council IELTS portal. This is the website that all IELTS exams are booked through so when you are ready to book your test and know your dates, this is where to do it.
Before you start the application process make sure you have all the documents you need ready. You need a digital copy of your national ID or passport (this must be valid on the date of the exam and preferably a few days after) a passport photo, and a credit card.
If you want to pay by bank transfer, then make sure you have the correct details from the website and follow the prompts carefully. The fee is set and shown on the payment page. Remember to make notes of any important information during the process you feel you might need later.
More tips for your IELTS Registration
Notes on the website also say that the speaking part of the test can either be on the same day (so be prepared) or a day before/after the main test day. You will need to factor this into your transport planning to get to the test location- staying later or going twice.
Take your time when booking – make sure the dates, location, and which exam are all correct. Also double check all your personal details and spelling. These things are hard or impossible to change after they have been submitted.
What Is the Price Of The IELTS Exam In Belgium?
The test fees depend on the IELTS exam you are going to choose. Here are the prices for each type of IELTS available in Belgium:
| IELTS Test Types | Price |
| --- | --- |
| IELTS Academic - in centre on paper or computer | EUR 243 |
| IELTS General Training - in centre on paper or computer | EUR 243 |
| IELTS Academic for UKVI - in centre (paper or computer) | EUR 263 |
| IELTS General training for UKVI - in centre (paper or computer) | EUR 263 |
| IELTS Life Skills (A1 and B1) - in centre | EUR 165 |
What Are the Payment Methods?
The payment methods vary depending on whether you register online or at a centre. If your registration is done online, you can pay by credit card, and if you choose to register at the centre, then you will have the option to write a cheque to the centre. However, if you are registering online and you prefer the last option, you can still send the cheque within the 5 days following the registration.
Can the Exam Be Refunded in Case of Cancellation?
If you have already registered to take IELTS and you would like to cancel, you can only be fully refunded under specific conditions. In case of an accident or the death of a close one, you can send a request to the British Council by filling out a form, which is available on their website. Otherwise, unless there was a major incident, your exam cannot be fully refunded.
However, you have the ability to cancel your test, in which case you will need to complete a form of cancellation at least 5 weeks before the exam day. In this case, you will receive a partial refund and will be charged only 50 € for the file processing fees.
Is It Possible to Change the Date of the Exam?
It is equally possible to change the date of your exam, but you can only do that once for free. If you want to postpone the exam date, it is necessary to do it at least 5 weeks before the exam day. Keep in mind that this is only possible within the limit of the number of places available.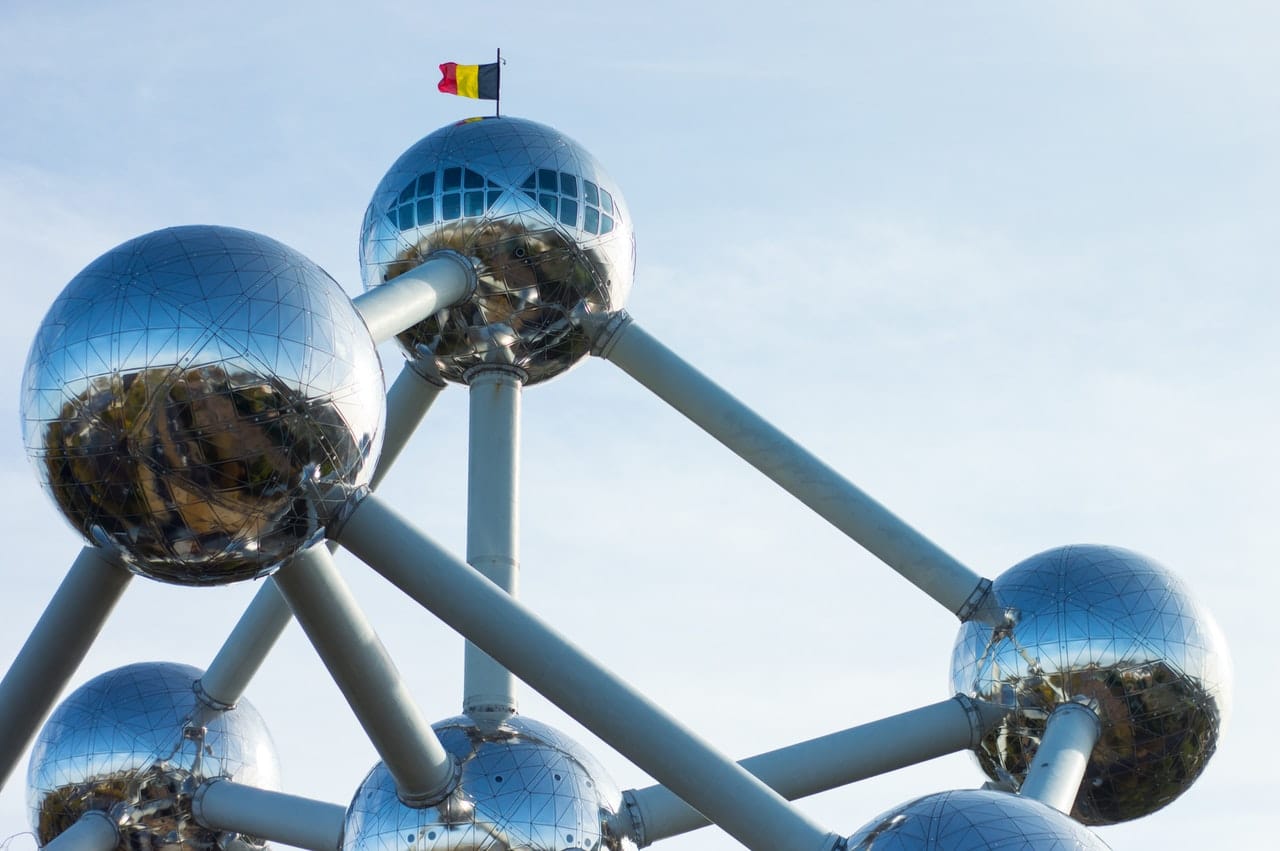 When And How Will You Receive Your IELTS Test Results?
We will go over all the ways to receive the results.
Online Results
The results don't take much time, and you can have access to them on the Test Taker Portal on the British Council website. If you have taken a paper-based test, your results will be available 13 days after the exam date, and if you have taken a computer-delivered test, you will receive your results 3 to 5 days after the exam day.
Your IELTS results will be available for you to preview online for 28 days, but they are not considered as official.
Physical Copy of the Results
If your test is paper based, then you will receive a physical copy of your IELTS test report form by post 13 days after the test day. It will take less time, 3 to 5 working days, to receive the results if you sit for a computer delivered test. So, it is important to double check your address so that you are sure you have submitted the right one.
You will be sent only one copy of your test report form, and it will only be replaced in case it is lost or damaged. In that case, you can submit a written request to the centre where you sat for your test. If you want to send copies to institutions you're applying to, up to five copies can be sent to these institutions for free. However, you will be charged a fee for any extra copy in addition to the five copies you're given.
GlobalExam Is Here to Help You Prepare for the IELTS
You are all booked in for an IELTS exam in about two months. You've studied so hard to get this far but you need to keep going – language is only absorbed if it is used on a daily basis but it is not enough.
You need to remember and continue to practice those exam skills. No matter how good your language skills are, exam skills are equally important to be able to complete the exam papers in the set times – answering 40 listening questions does not seem hard until you can only hear it once and under test conditions.
There are many IELTS learning materials that can help you do this – from books, to videos, to online practice platforms. Global Exam is an online solution to your exam practice needs such as understanding the IELTS score.
It focuses on exam testing and will give you access to complete practice tests and areas for you to concentrate on developing your vocabulary and grammar. The system also allows you to track your development so you can see where you need to focus with the exam date looming.