Across the United States, there are dozens testing centers that administer the IELTS test. In this article, we'll choose the best IELTS testing site in the USA.
You'll find a full list of US testing locations, an overview of the IELTS test and its purpose, plus our tips and strategies on the best way to prepare for your IELTS in the best conditions.
Buckle up, settle in, and read this information carefully to find out everything you'll need to know about the IELTS in America!
What is the IELTS test and why should I take it?
No matter why you're in the USA at the moment, if you're planning on moving to another English-speaking country for academic, professional, or migration purposes, the IELTS test is a necessary step you'll need to accomplish to prove your proficiency in English. The International English Testing System is one of the most widely recognized language assessment tests in the world. It measures your language abilities in Listening, Reading, Writing, and Speaking – all the skills needed to master the English language! In addition to migration, the IELTS is a requirement for application to thousands of universities, businesses, and various government institutions all over the world, even in the USA.
There are two forms of the test: the Academic version and the General Training version. If you are planning on moving abroad for higher education, the Academic version is probably the one you should register for, but if you are moving for professional or immigration reasons, the General Training version is the one right for you.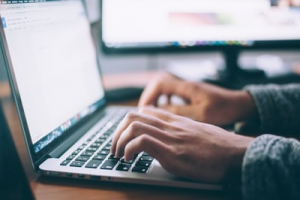 IELTS testing locations in the USA
Tests are available at authorized testing locations all over the USA in dozens of cities in 27 states. You might decide to take your test at the nearest language center to you, or depending on which IELTS is available, you may have to travel considerably. Did somebody say "road trip"?
When deciding where to take your IELTS test anywhere in America, you should keep in mind that the IELTS is designed to be the same no matter where the testing location is.
West 
California
– Los Angeles-Santa Monica: ELS Language Centers
– Los Angeles-La Verne: ELS Language Centers
– San Diego: ELS Language Centers
– San Francisco: ILSC
Colorado
– Denver: Bridge English
Oregon
– Portland: ELS Language Centers
New Mexico
– Las Cruces: University of Arizona (NM off-site testing center)
Utah
– Salt Lake City: University of Arizona (UT off-site testing center)
Washington
– Seattle: ELS Language Centers
Midwest
Illinois
– Chicago-River Forest: ELS Language Centers
Missouri
– Kansas City: Oxford International
– St. Louis: ELS Language Centers
Michigan
– Grand Rapids-Allendale: ELS Language Centers
– Ypsilanti: Eastern Michigan University IELTS Center
Minnesota
– St. Paul: ELS Language Centers
Nebraska
– Omaha: University of Nebraska (off-site)
Indiana
– Indianapolis: ELS Language Centers
Ohio
– Cleveland: ELS Language Centers
Oklahoma
– Oklahoma City: ELS Language Centers
South

Alabama
– Montgomery: Auburn University
Florida
– Miami Beach: TALK (off-site)
– Tampa: ELS Language Centers
Georgia
– Atlanta: TALK
North Carolina
– Charlotte: ELS Language Centers
Tennessee
– Nashville-Murfreesboro: ELS Language Centers
Virginia (Washington, D.C.)
– North Arlington: Inlingua Washington, D.C.
Northeast
Pennsylvania
– Pittsburgh: Eurocentres
New Jersey
– Newark: IELTS USA – NJ (computer-delivered only)
– Teaneck: ELS Language Centers
New York City
– New York City: ILSC New York (Manhattan Language)
Massachusetts 
– Boston: Oxford International
– Boston: ELS Language Centers
Note that for UK Visas, only the testing center in Newark, NJ is authorized to administer the IELTS for that purpose.
Whether you take your test in UK, in Ireland, in China, Canada, in Germany, Nigeria, India, in Belgium, in the Netherlands, Australia, HK or in Switzerland, your IELTS results can open up new opportunities for you all over the world.
Tips to remember for your registration
Depending on where you are coming from, the first step is to check for the IELTS version (Academic or General Training) you need and for seat availability, depending on the date. Contact information for each testing center can be found at the official IELTS website.
Remember, each testing center handles registration individually, so you need to contact them directly to check for availability. But don't wait too long! Seats can fill up fast, so allow for plenty of time before your planned testing date. Furthermore, each center is free to charge the test fee, and prices can vary considerably between centers. It's a very good idea to shop around and compare prices before choosing a testing location.
Good preparation for IELTS perfection with GlobalExam
Now that you've chosen where you will sit the IELTS test and registered well in advance, take advantage of the time before your test to prepare. Even if you feel you are already proficient in English, it is recommended to follow a complete IELTS preparation program to become familiar with the format of the test, make sure your test-taking strategies and skills are up to par, and improve your general English language abilities to have the best chance at success.
Since the IELTS is standardized, this means that the test itself is timed. You may find it to be stressful to perform well under time restrictions, so it's crucial to take a simulated mock IELTS test at least once to get a feel for how the timing works on each of the four IELTS sections.
Many language academies, schools, universities – and most of the above testing centers – offer in-person courses, but you may find it much more convenient to take a preparation course online with GlobalExam. We offer comprehensive revision, preparation, training materials and of course, tips a full mock IELTS exam to practice with. In addition, you'll have access to a variety of vocabulary and grammar files to boost your overall English skills and IELTS band score, and because it's all online, you can practice whenever and wherever you want… even on the road!