The IELTS test is one of the world's most commonly recognized tests of English ability. It is administered more than 3 million times per year. It's a great idea to include your score on your résumé to boost your job or school application process, and it's even a necessity if you want to apply for certain study and work visas in certain English-language countries.
In this article, we'll share with you an overview of the IELTS test and how to register for it, as well as where you can take the test in and near Seattle, and finally, we'll give you our tips on how to best prepare for the IELTS test entirely online to get the best score.
Follow along and get everything you need to know about taking the IELTS in the Emerald City and much more. Let's jump right in!
What Is the IELTS Exam? Brief Introduction and Presentation
As you might guess from its name, the International English Language Test System is given internationally, designed and dispatched by the British Council. IELTS scores are recognized by more than 3,400 schools and organizations in the United States and remain a prerequisite if you plan on working or studying abroad in certain countries. The British Council accredits testing centers all over the country, including right here in Seattle!
The IELTS is produced in two versions: Academic or General Training. The Academic version – you guessed it! – focuses on academic subjects and is a requirement for higher education programs, while the General Training version focuses more on professional and everyday situations, and is required for those who intend to move to or work in a foreign country. Which version you take, naturally, depends on why you need to take the IELTS in the first place!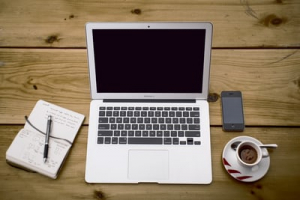 Start registering now!
Once you open an account with the British Council, click "Take an exam," then "IELTS," and choose the date and location in Seattle you wish to take the test. You'll then see which version is offered on which date, depending on availability.
Both versions of the IELTS test include sections dedicated to the four basic language skills: Listening, Reading, Writing, and Speaking. If desired, you can schedule the Speaking part separately from the others since it involves a personal interview.
You'll see that the subject matter covers a variety of English dialects and accents, which is one of the defining features of the IELTS system.
In Seattle, the IELTS tests are generally given on Saturdays. Choose which date and location are best suited to your needs, but remember that space is limited, so try to book your spot early!
Guarantee your seat at the test
In order for your reservation to be finalized, you'll need to complete the fee payment. Test fees are determined by the testing center, and the fee currently sits between $215 and $310. If you don't reach your target score the first time, you are free to re-register and take the test again as many times as you wish until you do. However, given how much time and money this involves, it is highly recommended to prepare thoroughly and seriously for the IELTS well beforehand so you meet your goals the first time.
Test results will be made available approximately two weeks after you sit the test. You can either collect your scores from the test center directly or select to have them delivered via post. Note that the results are valid for two years.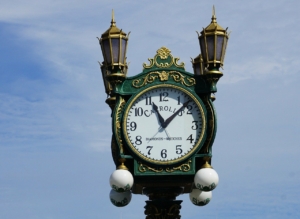 Where Are the IELTS Test Centers Located in Seattle?
You can only take the IELTS in approved examination centers in the USA. If you're based in Seattle, you have two main options for taking the IELTS. 
Here are details for the two IELTS Seattle test centres:
| IELTS Seattle examination center | Address | Contact |
| --- | --- | --- |
| ELS Language Centers Seattle | 400 E Pine St #100, Seattle, WA 98122 | [email protected] |
| Portland English Language Academy (PELA) | 2007 Lloyd Center, Portland, OR 97232 | [email protected] |
For test takers around the city of Seattle, the only other nearby option is located in Portland, which is a three-hour drive away.
We made a list of other numerous cities for the IELTS USA where you can take the test:
What Are the Seattle Universities That Accept the IELTS?
If you're looking to take the IELTS as part of a university application, the good news is that there are plenty of Seattle universities that accept the IELTS as proof of your English proficiency. 
Here are a list of Seattle universities accepting the IELTS and the minimum score required for admission:
| University | Address | Minimum band score required |
| --- | --- | --- |
| Antioch University | 2400 3rd Ave #200, Seattle, WA 98121 | 6.5 |
| City University of Seattle | 521 Wall St #100, Seattle, WA 98121 | 6.0 |
| North Seattle College | 9600 College Way N, Seattle, WA 98103 | 6.5 |
| Seattle Central College | 1701 Broadway, Seattle, WA 98122 | 6.0 |
| Seattle Film Institute | 3210 16th Ave W, Seattle, WA 98119 | 7.0 |
| Seattle Pacific University | 3307 3rd Ave W, Seattle, WA 98119 | 6.0 |
| Seattle School of Theology & Psychology | 2501 Elliott Ave, Seattle, WA 98121 | 6.0 |
| Seattle University | 901 12th Ave, Seattle, WA 98122 | 6.5 |
| South Seattle College | 6000 16th Ave SW, Seattle, WA 98106 | 5.5 |
| University of Washington, Seattle | Seattle, WA 98185 | 6.0 |
What Are the Payment Methods for the IELTS Exam?
To book a test slot with your IELTS Seattle test center, there is a one-time registration fee of $245-255 (USD). The price can vary from center to center, so it's best to check directly with your center of choice at the time of booking.
You will need to pay the registration fee for your IELTS Seattle test upfront at the time of booking. The easiest way to do this is directly online, using a credit or debit card.
What Exactly Should I Take With Me on the Test Day?
When test day arrives, hopefully you'll already feel prepared for the IELTS exam itself. But don't forget, it's also important to prepare yourself for the day, from arriving at the test center and having the right documents with you, to knowing what you can and can't have with you when you sit the test.
On arrival, the IELTS Seattle staff will check your identity against your registration. For this, you'll need the following things:
A

valid form of ID

(check your registration documents to find out which one your test center requires);

Your registration documents for the test.
In addition to your ID and registration documents, you are allowed to bring certain other things with you for the test itself, including:
A pencil;

A pen;

An eraser.
It goes without saying, other items such as your mobile phone are not allowed during the test.
Is It Possible to Cancel or Change My IELTS Seattle Test Date?
Once you've registered for your IELTS Seattle test, there is some flexibility regarding modifying your booking, but it's a good idea to make sure you understand the policies regarding time scales and reimbursements.
You are allowed to postpone your test day once, as long as you make the request more than five weeks before the original date (three weeks for the computer-based test). You cannot, however, change which examination center you will take the test at, and the examination center will allocate you a new date. You will also have to pay an administrative fee of 25% of the registration fee to the center to carry out this request.
If you need to cancel your IELTS altogether, it is also possible to do this up to five weeks prior to your exam (three weeks for the computer-based test), for an administrative fee. If you try to cancel your IELTS after this deadline, it will not be accepted and you will lose the total registration fee.
Prepare Online to Take Your IELTS Test With GlobalExam
We find that the most convenient and affordable way to prepare for the IELTS is online through GlobalExam. With GlobalExam, you'll get access to a platform of dozens of exercises, over 45 hours of training activities, and more than 1,200 practice questions arranged in order of difficulty.
Use our personalized statistics tracker to monitor your progress in real time and know where your weak areas lie so you can manage your preparation time efficiently. The best part of GlobalExam is that you'll get access to one of five full-length mock IELTS tests so you can get a feel for the timing and pressures of the real test in the actual testing conditions.
You can prepare from the comfort of home or even on the go because GlobalExam works perfectly on your phone as well!
Ultimately, revision is a personal process that relies on your discipline and desire to meet your goals. To boost your English level overall and get your best chance for success, GlobalExam also provides grammar and vocabulary revision tailored to the IELTS test.
Your international adventure starts in Seattle with GlobalExam!