You may have heard of the  IELTS test,, one of the most popular and most recognized tests certifying English proficiency in the world. More than 3 million people prove their English skills with the IELTS test every year. It's great for boosting your résumé for job or school applications and is required by organizations all over the world, including for certain work and study visas.
Here, you'll find a presentation of what the IELTS test entails, where you can take the IELTS in Denver, and you'll also get our tips on the best way to prepare for the IELTS and meet your goals!
Get all this information and much more about taking the IELTS in the Mile-High City and get ready for sky-high results!
What is the IELTS?
As its name suggests, the International English Testing System is a test given internationally and is designed and distributed by the British Council. Scores on the IELTS are accepted by more than 3,400 institutions and organizations in the United States and are a requirement for visa purposes if you intend to move to other English-speaking countries. Testing is administered at testing centers all over the world, including in Denver.
The IELTS is available in two versions: Academic and General Training. The Academic version – you guessed it! – focuses on educational contexts while the General IELTS test focuses more on social scenarios. The Denver testing center offers both versions, but which one you should take depends on which organization is requesting your IELTS score; make sure you're taking the right version! And of course, check that the version you want is offered at the Denver testing center on the date you select. This and all registration details will be specified when you register to take the test.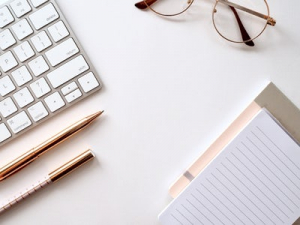 Register to the test center
Once you log into the British Council test-takers' homepage, choose "Take and exam," select "IELTS," then select the date and location as the Denver site. You'll then be presented with the version of the IELTS available per testing date.
We made a list of numerous cities for you to pick in the US where you could also take the test such as Houston, NYC, Boston, Atlanta, Seattle, Tampa, Charlotte, San Francisco, San Diego, Dallas, Indianapolis, Pittsburg, Pheonix and in Arizona.
No matter which version you take, they both test candidates' abilities in the four basic skills: Listening, Reading, Writing, and Speaking. One particular feature of the IELTS is that it employs a variety of English accents and dialects, so this gives you an idea of what you need to study for. This is intended for those wishing to move for study or work in Australia, Canada, New Zealand, or the United Kingdom.
Both forms of the IELTS are given approximately three times a month in Denver. Be aware that space is limited and that seats available are generally determined by demand on that date, so be sure you sign up for the IELTS test you need as early as possible. Note that for both tests, the Speaking portion is a one-on-one interview, and the Denver location allows you to book a separate date for the Speaking section if you wish.
What is the price of the IELTS?
The fee to take the test is set by the testing location, and in Denver, sits currently at $245. Your registration will only be finalized once the fee is received, either instantly online when you register, or if you prefer, you can mail in your check or money order to the test center.
When do I get the results?
You'll get your IELTS results approximately 13 days after you complete the test. You can collect your results from the testing center directly or select to receive them via post. Of course, if you aren't satisfied with your results, you're welcome to re register and retake the IELTS test at a later date, but given the time and expense involved, we highly recommend that you prepare for the IELTS thoroughly before you take the test so you'll get the score you want the first time!
The IELTS testing location in Denver
There is currently only one authorized testing center in Denver, and indeed all of Colorado, to take the IELTS, so it should be easy to remember!
Bridge English, Denver
Address: Metropolitan State University of Denver, West Classroom Building, 1050 10th Street Mall, Denver, CO 80204
Tel: + 1 303 777 7783
Email: [email protected]
The Bridge English Language Center is located at the heart of Denver, only a short way away from the Colorado State Capitol Building and many other attractions. They have a fully equipped computer lab to administer the IELTS in optimal conditions.
Prepare to take the IELTS test
You will likely find it more convenient and affordable to prepare for the IELTS test online from the comfort of home with GlobalExam. You'll get access to a platform with over 1,200 practice questions and more than 45 hours of revision. Take one of several full-length practice IELTS simulations and enter your target score so you'll know with certainty which areas or skill-sets you should focus on and fine-tune to efficiently prepare for the real test.
You'll see that a mock test is the best way to experience the timing and pressures of a real test, so GlobalExam's offer of up to 5 full-length mock tests with corrections is your best bet to boost your IELTS score.
Ultimately, your personal goal should be to improve your English level overall, which is why GlobalExam has vocabulary and grammar files ready to help you reach your best English proficiency and your IELTS goals. Plus, get real-life tips, tricks, and strategies on how to manage your time on the test effectively. Let your international journey start in Denver with GlobalExam!