Are you ready to start a new adventure abroad? Are you itching to work or study in another English-speaking country? Proving your level of English is a highly recommended entry on your CV and is even a requirement to apply for certain work or stay visas. The IELTS is one of the most widely accepted English tests out there and is an important step if you're planning on moving overseas.
In this article, we'll run through what you should expect in the IELTS test, where you can take the test in Tampa, and how to effectively train to take your IELTS test.
Find out everything you need to know about taking the IELTS test in Tampa and get prepared for success on the test and let GlobalExam help you start your international adventure!
An overview of the IELTS test
So, what sets the IELTS tests apart from other tests of English proficiency? You'll need to take the IELTS test if you want to study or move to English-speaking countries besides the United States. It tends to focus on varieties and accents of English other than American English and is required if you want a study or stay visa in Australia, Canada, New Zealand, or the United Kingdom. It may be required for other organizations, but regardless, it's a wonderful reference to include in your résumé.
The IELTS tests come in two versions: Academic and General Training. As you might guess from the name, the Academic IELTS focuses on contents you would find in an academic setting, while the General IELTS covers more professional and social situations. If you're taking the IELTS test for school admission or to get a visa, check with your sponsor or admissions office to see which version you need to take. And of course, verify that the testing location you choose actually offers the version you require!
Both IELTS versions test the four fundamental language competencies: Listening, Reading, Writing, and Speaking. You may schedule the Speaking portion, which is an interview, for a day after you take the other sections.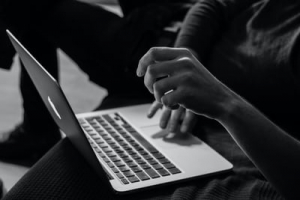 Online registration requirements
Being a requirement by the British immigration authorities, the British Council is the body that produces the IELTS, so to register, you'll need to start at the British Council website.
The IELTS is administered approximately every two weeks in Tampa, usually on Saturdays. Because the test is standardized, the test is the same no matter where or when you take it, so be sure to book your spot well beforehand. You can even register to take the test in Tampa whether you live here or are just passing through!
Price to pass the test
Test fees vary depending on the testing center but is currently set between $215 and $310. If you're unsatisfied with the score you get the first time, you're welcome to re-register and retake the test as many times as you want until you get the score you want. Considering the investment of time and money this entails, however, you'll surely want to prepare for the test to reach your target score the first time!
Test results are made available within two weeks of completing the test. You can choose to either fetch your score directly at the testing center or have it sent to you by mail.
The IELTS testing location in Tampa
Currently, there is only one testing center authorized by the British Council to administer the IELTS tests in Tampa, so the choice shouldn't be too difficult!
The IELTS is administered by ELS Tampa, a language school located on the campus of the University of Tampa near the city's downtown waterfront area.
Address: 701 W Kennedy Boulevard, Tampa, FL 33606
Tel: +1 813 257 6328
Email: [email protected]
The ELS Branch in Tampa is a modern facility equipped with fully compliant computer labs to administer the test. If required, don't hesitate to inquire about accommodations for handicapped test-takers (some materials available in braille, amplified sound, etc.).
All the IELTS testing centers are responsible for the local administration of the tests. They recruit, train, and supervise the IELTS proctors. The IELTS testing locations are accredited by the British Council to give the IELTS tests all over the United States, including the jurisdiction of Tampa.
Outside of Tampa, IELTS testing locations are also available in Davie and Miami.
We made a list of numerous cities for you to pick in the US where you could also take the test such as Houston, NYC, Boston, Atlanta, Denver, Seattle, Charlotte, San Francisco, San Diego, Dallas, Indianapolis, Pittsburg, Pheonix and in Arizona.
Regardless of where you select to take the IELTS test, just make sure that you are registered with the British Council on their website well in advance and take your time to prepare for your test!
IELTS preparation online with GlobalExam
You're spoilt for choice of ways to prepare for the IELTS tests. If you already live in Tampa, you can enroll in in-person classes at ELS or any other local language schools and colleges. Or you could always order study guides in print or online so you can prepare for your IELTS test on your own.
On the other hand, we think the most convenient and affordable way is to prepare for the IELTS test online with GlobalExam. You'll get access to the GlobalExam platform with our fully customized preparation program, which includes the "Training" mode with 45 hours of material and dozens of simulated exercises, plus over 1,200 practice questions.
There's also the "Exam Mode," including up to five full-length practice IELTS tests so you can experience the timing and format of the real IELTS before the big day. You'll even get automatic corrections on the Listening and Reading sections so you can pinpoint your strong and weak areas.
Like with any test, preparing for the IELTS is a continuous and personal process, which ultimately relies on improving your English skills overall. This is why GlobalExam also provides general language development in addition to our valuable test-taking tips and strategies. The best part is a personal statistics feature that tracks your progress in real-time.
Sign up for a free trial with GlobalExam and get the equivalent of a full mock IELTS test to try out. Let your international adventure start in Tampa with GlobalExam and get all the tools you'll need to reach your target score on the IELTS test!