The  IELTS test certify English proficiency for academics, work in or migration to English-speaking countries and are some of the most widely recognized tests in the world. More than 3 million people take the IELTS test every year in hundreds of testing sites, including right here in Phoenix!
We'll go over what you should anticipate from the IELTS tests, how you can register for the IELTS test right for you, and where you can take the exam in Phoenix. Finally, we'll share our best picks of how to prepare for the IELTS completely online.
Get all the information you'll need on how to prepare to take the IELTS test in Phoenix and how to meet your objectives for English proficiency.
What are the IELTS tests?
Whether you're expecting to move internationally for school, for a cross-border promotion, or just need to certify your English to include on your CV, the IELTS test is one of the best ways to certify your level of English. As the name suggests, the International English Language Testing System is recognized all over the world, and as such, is administered worldwide as well.
The IELTS covers testing on all four basic language skills: Listening, Reading, Writing, and Speaking.
The IELTS tests are designed and dispatched by the British Council, which is the authoritative body that accredits the different test centers all over the world, including the one in Phoenix. You'll need to open an account with them on the British Council website. This is the easiest way to reserve a seat for the IELTS test, but demand may change depending on the date, so be sure to book early!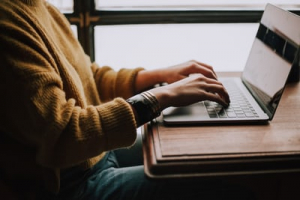 Register online to secure a seat
On the website, once you create an account, select the month and testing location (in Phoenix). Then, select which version of the IELTS you need, either the Academic version or the General Training version, depending on which organization is requesting your IELTS scores. Seat availability will be displayed according to the date and test type you choose.
Paying the fee is the only way to finalize your registration for an IELTS session. The test fee for candidates varies depending on the testing center, and in Phoenix, the fee is currently set at $310. If you're not satisfied with your results the first time, you may re-register and sit the test as many times as you like until you meet your objectives. However, given the time and money involved in retaking the IELTS test, your best bet is to prepare for the test thoroughly so you get your ideal score the first time!
The IELTS testing location in Phoenix
If you're taking the IELTS test in Phoenix, you can sit for both IELTS versions every two weeks, usually on Saturday. Since the IELTS tests are standardized, this means that the test content is the same all over the world on a given date. Whether you live in Phoenix or are just passing through, the IELTS test will be identical to any other center.
University of Arizona (Phoenix off-site test)
Address: Testing Office, 1600 East First St., Tuscon AZ 85721
Tel: +1 510 621 7589
Email: [email protected]
Note that the Phoenix testing site is actually managed by the University of Arizona in Tuscon. Therefore, registration takes place in Tuscon, but the physical testing location will still be in Phoenix at a location near the Phoenix airport.
The University of Arizona offers the IELTS test in Tuscon, of course, but also in Salt Lake City, Utah and Las Cruces, New Mexico. Apply to sit the test at these locations at the same contact.
We made a list of numerous cities for you to pick in the US where you could also take the test such as Houston, NYC, Boston, Atlanta, Denver, Seattle, Charlotte, San Diego, Dallas, Indianapolis, San Francisco, Pittsburg and in Arizona.
Now it's time to prepare to take your IELTS test
Leading up to the test, it's important to spend adequate time preparing for it thoroughly and seriously. Since the IELTS tests are highly standardized, this means they follow a formal, predictable format, which can be overwhelming to unprepared test-takers. Even if you think you speak English "perfectly," this doesn't mean you'll get a high score necessarily if you aren't ready for the timing and pressures of the four portions of the IELTS test.
It's not enough to go over lists of "business English" vocabulary; you'll need to learn what questions and tasks are to be expected. Most importantly, you need to learn how to manage your time efficiently, which is one area many candidates encounter the greatest difficulty; spending too much time on a question you don't understand may force you to rush through questions at the end. This can be avoided by preparing for the IELTS test in advance.
Your training online with GlobalExam
Instead, you may want to purchase paper or digital courses and apps that feature old test questions so you can practice on your time. This is a great way to get advice, suggestions, and tips on how to boost your grammar and vocabulary at your own pace.
However, you may find it more convenient and affordable to go with GlobalExam, a platform featuring adaptable, completely personalizable practice and training for the IELTS test. Study whenever and wherever you want, even on your mobile phone! There are dozens of practice exercises, tips and traps of the IELTS format, and a custom statistics feature where you enter your score and track your progress as you work up, almost like a game!
Sign up for a GlobalExam free trial and try out a full-length practice IELTS test so you can see how it feels to work through the timing and pressure of the real IELTS test, all at no charge. GlobalExam will be your first stop on your international adventure in Phoenix!